Disclosure: While Halloween Horror Night was sponsored by Universal Orlando Resort, this in no way alters my opinions (they are always my own). It simply makes bringing those opinions and experiences more affordable, and I'm totally cool with that.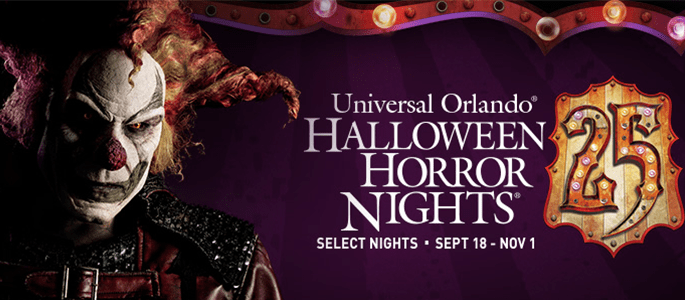 Last week I joined a team of bloggers for a press event at Universal Orlando Resort as we faced our fears together during the second annual "Facing Their Fears Together" Blogger Media Event as part of the 25th Annual Halloween Horror Nights. If you read my preview post, you may have seen a few fun facts about me, including:
I HATE clowns;
I pretty much only run from clowns and zombies (and for wine);
I'm related to John Carpenter; and
I grew up in the town where Wes Craven got his inspiration for Nightmare on Elm Street series and some other movies (and have been in many of those houses).
Universal Studios Florida transforms from a light and fun amusement park to the Best Halloween Event, as rated by Amusement Today 8 years running. Thursday night we experienced the R.I.P. Tour of Halloween Horror Nights and went through all 9 Halloween Horror Nights Houses:
AMC The Walking Dead
Freddy vs. Jason
Insidious
The Purge
An American Werewolf in London
Jack Presents 25 Years of Monsters and Mayhem
Run Blood, Sweat, and Fears
Asylum in Wonderland 3D
Body Collectors Recollections
We actually went through the "Insidious" and "The Purge" houses twice as they were going to be part of our "Lights On: Behind the Screams" tour that we would be going on on Saturday morning, so that way we could experience the house and try to pay attention to some of the details after we'd already gone through once being scared. With a theatre background, the Lights One tour was something I was really looking forward to.
The Halloween Horror Nights Houses are AMAZING. I don't love being scared. I really don't. But I loved just about every minute of these houses.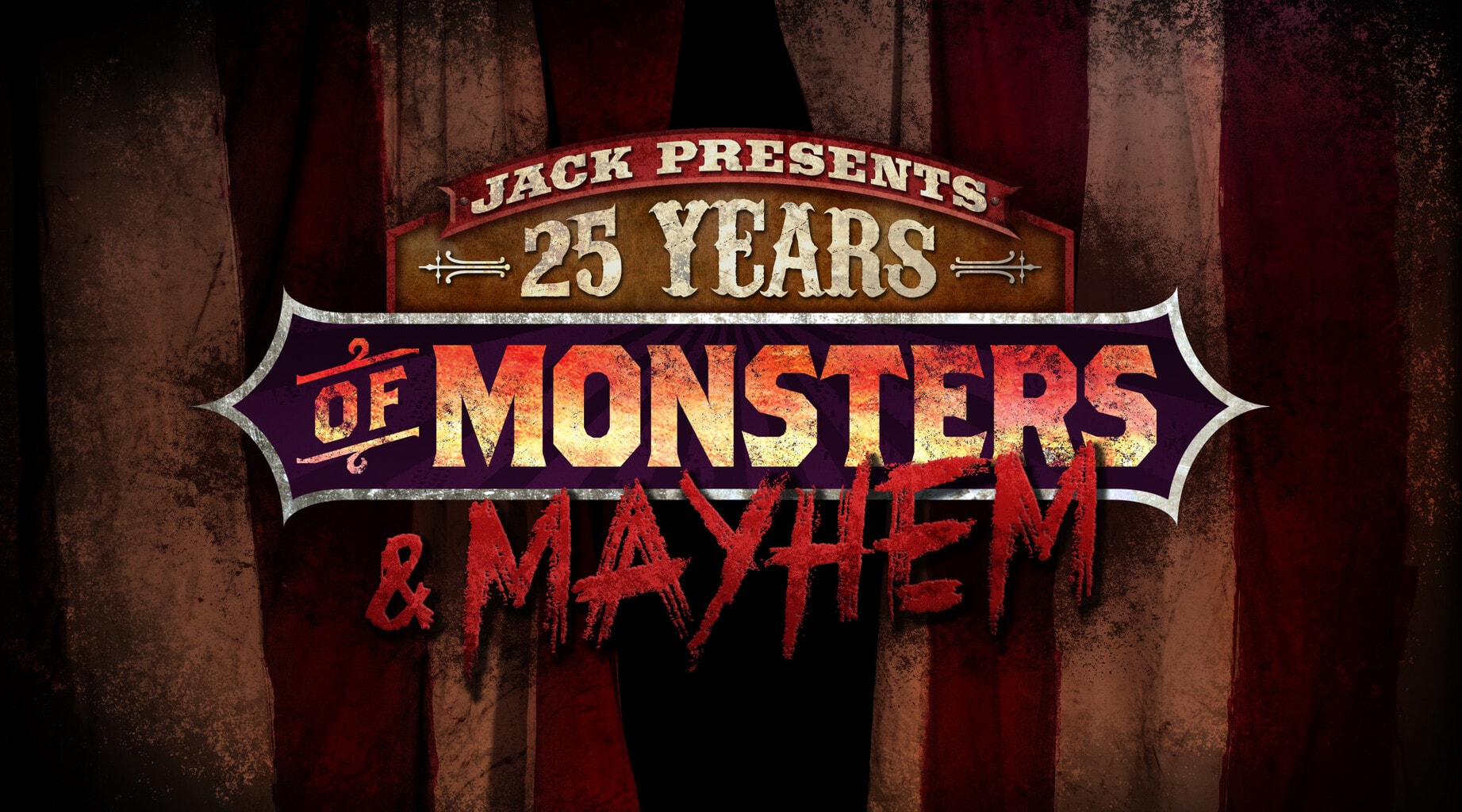 Jack Presents 25 Years of Monsters and Mayhem held the most anxiety for me because of my dislike of clowns, but they aren't as prominent as I expected. The anticipation of clowns was worse than the amount of clowns. I made it out, despite my disdain of clowns, and it wasn't even the that raised my blood pressure the most.
If I had to pick a favorite, it would be Asylum in Wonderland 3D, but only by a small margin (and for creativity and special effects), but they were all awe-inspiring. I loved that this one was different than your typical haunted house. It was more twisted, demented, and trippy than haunted and in-your-face scary, and that really drew me in. I loved it.
Freddy vs. Jason was a bit in your face scary, but not as heart stopping as I expected. Neither Freddy nor Jason really scare me that much, but they did startle me a few times. I could have actually been a bit more scared (yes, I just said that!). I loved these movies growing up. Now I watch them and I think of them as silly slasher movies. Jason always scared me more than Freddy because I grew up in the woods. Jason would have been more likely to find me. That said, I've been in those houses where Wes Craven got his inspirations, and I've experienced some strange stuff back in said houses. Enough said.
The Purge was disturbing, startling, and creepy. I hate weird masks. And the mask in The Purge fits that bill. It's like a demented mask of Ronald Reagan and it weirds me out. There's a scene that really messes with you in that house though that really got most of us, even a few of the guys were like, "Whoa, I thought that was part of our group." Well, played, Halloween Horror Nights. That was messed up (not telling you, you'll have to go see it for yourself).
The AMC The Walking Dead house was the one that gave me the most anxiety overall. I remember walking out, I was second after our tour guide, and he asked how I liked it. I distinctly remember saying, "It sucked." And for a moment, he thought I meant it sucked, as in I thought it wasn't well done. And I explained that no, it sucked because I was so scared! I still couldn't catch my breath my heart was pounding out of my chest so hard. It took a bit to calm down from that one. Next year, I'm wearing a heart rate monitor to see what my heart rate is after these houses. Then remembered why I didn't watch the show. Right, I run from zombies.
An American Werewolf in London was amazing. Recreating the movie in scenes. I'll go into more details of this house when I do my "Lights On: Behind the Screams" tour recap, but it was awesome. I loved it. based on the John Landis film An American Werewolf in London, this house was an incredible. It was almost an exact replica of a house they did previously, redone for the 25th anniversary of Halloween Horror Nights. They did an amazing job of building up anticipation and mixing scary scenes with scare-acters. This was one of my favorite houses.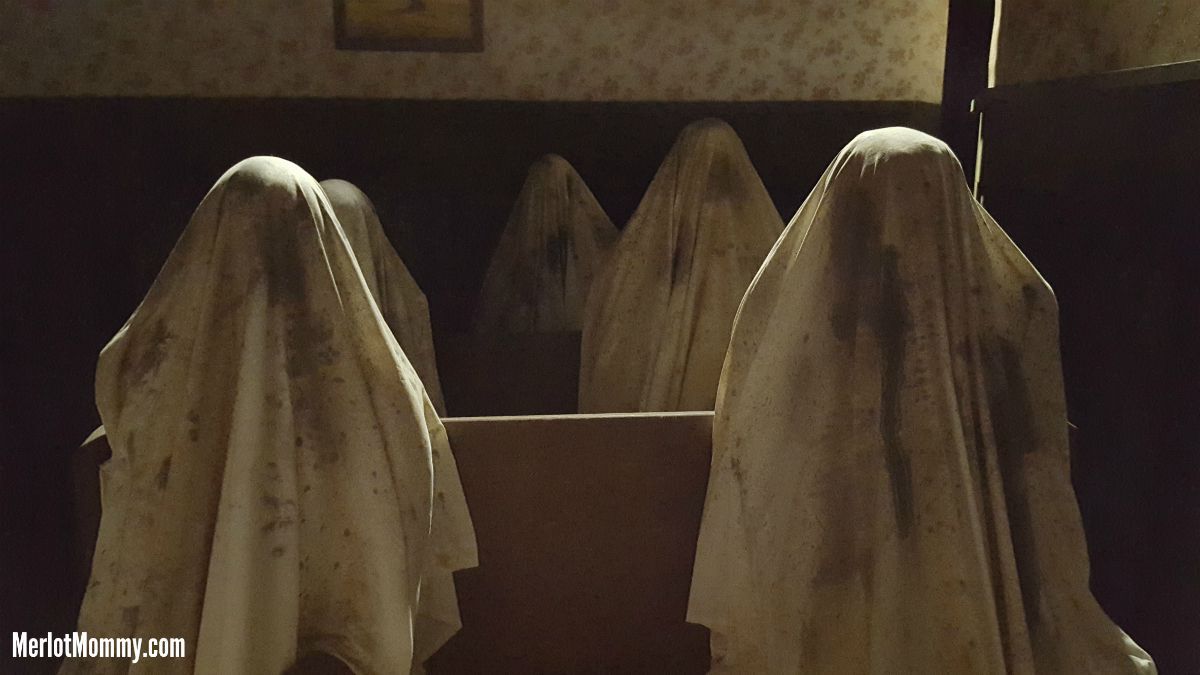 The Insidious house was so well done. Based on Insidious, Insidious: Chapter 2, and Insidious: Chapter 3, you enter "The Further" and travel through all three parts of the Insidious saga. We saw this house during out "Lights On: Behind the Screams" tour, too. This house was creepy, but maybe not as disturbing to me as The Purge and AMC The Walking Dead. I love how well the integration of "The Further" and "The Demon's Lair" is done and takes you through the sage of the movies. Creeped out at most every step of the way, this house is unsettling to say the least.
Run Blood, Sweat, and Fears was intense. The premise of this house is that you've just been selected as a contestant on RUN, a brutal TV show where everyday people are stalked by skilled assassins. Just remember: the more horrifying your death, the higher the ratings. It started out not too bad, but by the time I was halfway through the house, my heart is racing There were a few moments of comic relief and silly stereotypes that made you giggle, but I was definitely anxious to leave.
Body Collectors Recollections was incredible. This house wasn't scary as much as it was fascinatingly gory. It's very well done and the graphicness and sound effects are amazing! I wished we had been able to see this house one again.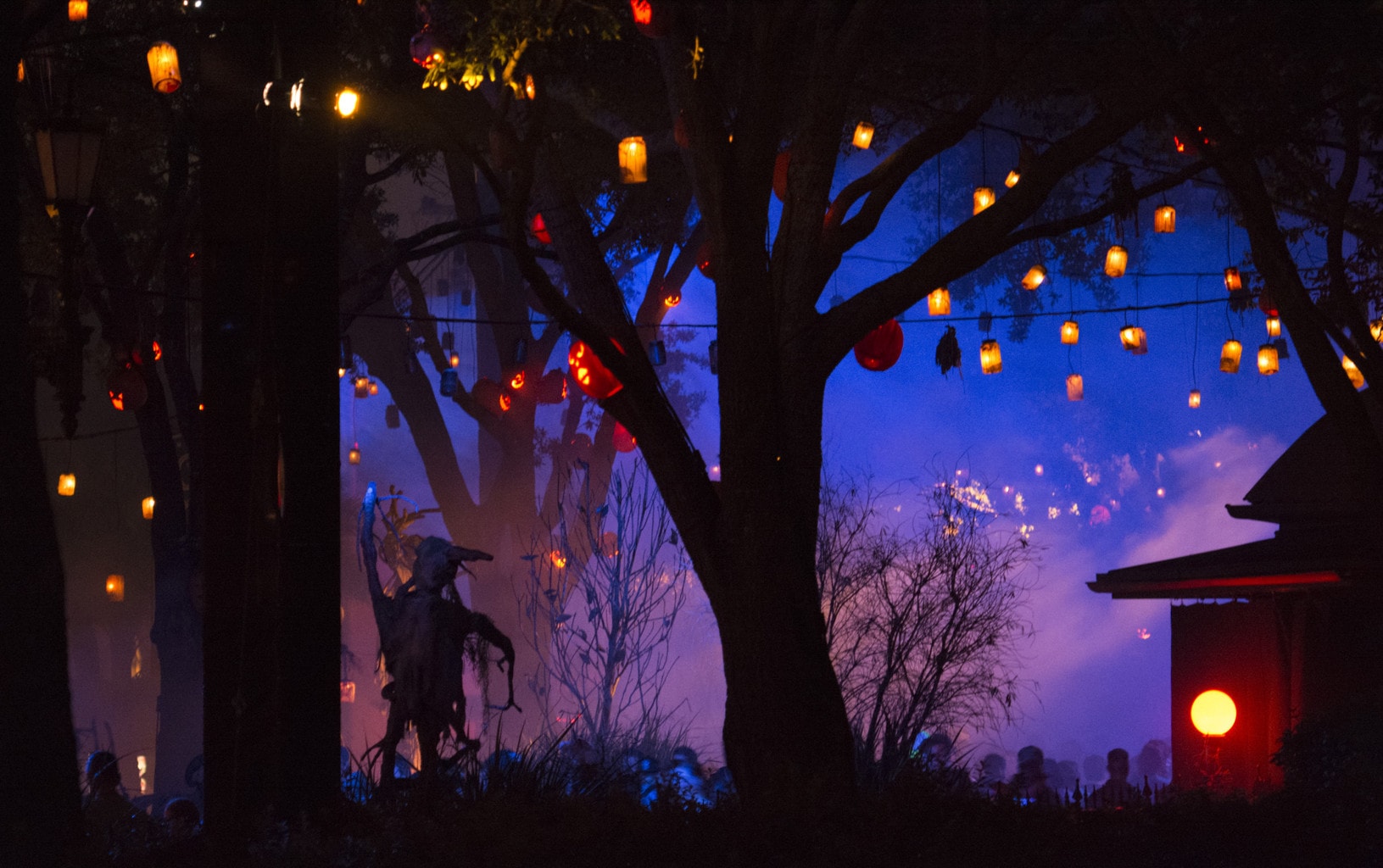 Walking through Universal Studios Florida for the Halloween Horror Nights we experienced the Scare Zones (screams of terror in the streets) which is entertaining and only a bit creepy when scare-acters run up behind, next to, or in your face. In some instances, you get the scare-acters with chainsaws. Those are startling at first, but you get used to them. The shows are a must: screams of laughter at each live show, and worth it, especially Bill & Ted's Excellent Halloween Adventure, which pokes fun at all of the latest pop culture references you can imagine.
Psychoscareapy – Unleashed: The criminally insane inmates of Shadybrook Asylum have escaped and stumbled upon a Halloween Block party in the streets of New York. They quickly decide they'd kill for some costumes of their own.
ICONS – HHN: The eeriest icons and most cadaverous characters of the last 25 years of Halloween Horror Nights have returned. The Caretaker, The Storyteller, The Director, The Usher, and more are back to relive every monstrous memory.
Scary Tales – ScreamPunk: Classic fairytale characters get a sinister Scary Tale twist immersed in the wicked world of steam punk.
Evil's Roots: Your darkest fears will take root amidst the perilous paths of Central Park as you face evil fairies, humanoid bats, scarecrows and more horrors.
All Nite Die-In – Double Feature: The Carey Drive-In movie theatre has been closed for decades after grisly murders during a double feature. Now it's lights, camera, carnage as the theater nicknamed "Die-In" by the locals lives up to its name.
BILL & TED'S EXCELLENT HALLOWEEN ADVENTURE: Party on as those two most excellent dudes return to skewer the biggest names in politics, show business and pop culture.
The Carnage Returns: Jack the Clown is taking Halloween Horror Nights back in a blaze of murderous mayhem with his army of feared followers and his companion in carnage, Chance. Remember, Jack always has the last laugh.