It's rare that I don't finish a movie. I have to be extremely triggered to walk out and not at least wait for the payoff, whatever that is. For the third time in my life, I've now seen a movie so nonsensical that I wished I'd left instead of seeing it through until the end "just in case" it got better, but that was the case with The Outwaters this week.
The Outwaters Movie Review – 110 Minutes of Chaos
In wanting the original 110 minutes of my life back so much, as a true glutton for punishment, I challenged my own well-being a second time for the sake of trying to understand what I missed the first time around in The Outwaters and watched it again the following day. Alas, it was no better the second time around; I just made myself queasy from motion sickness that much quicker staring at the screen nonstop.
The Outwaters is presented as found footage from memory cards that belonged to a group of friends who ventured into the Mojave Desert to shoot a music video. Reported missing, the group appears to have encountered a mysterious and threatening phenomenon in the desert, one that messed with their minds and who knows what else.
Conceptually, The Outwaters started out pretty wild. The early part of the film flowed well and held my attention but lost me about the time they started running around the desert like the idiots in The Blair Witch Project with no real purpose or payoff.
The Outwaters Movie Review – The Experimental Horror Done Well
While the movie as a whole is not good, the film does have some savings graces.
The Outwaters has some brilliant use of sounds—intense, strange, and unique sounds—that are exceedingly well implemented to create the intense moments you come to expect from a horror film.
The cinematography, when it's palatable, is EXCELLENT. There are some stunning scenes and shots of the group in the desert, Michelle in her sunglasses, Michelle in the golden hour glow, the sunset on the ridge, and the use of the desert plane, to name a few. But the overall use of the worst camcorder footage in history far overpowers those moments.
And gore. If you really love gore, 10/10 for nonsensical gore for the sake of gore in The Outwaters.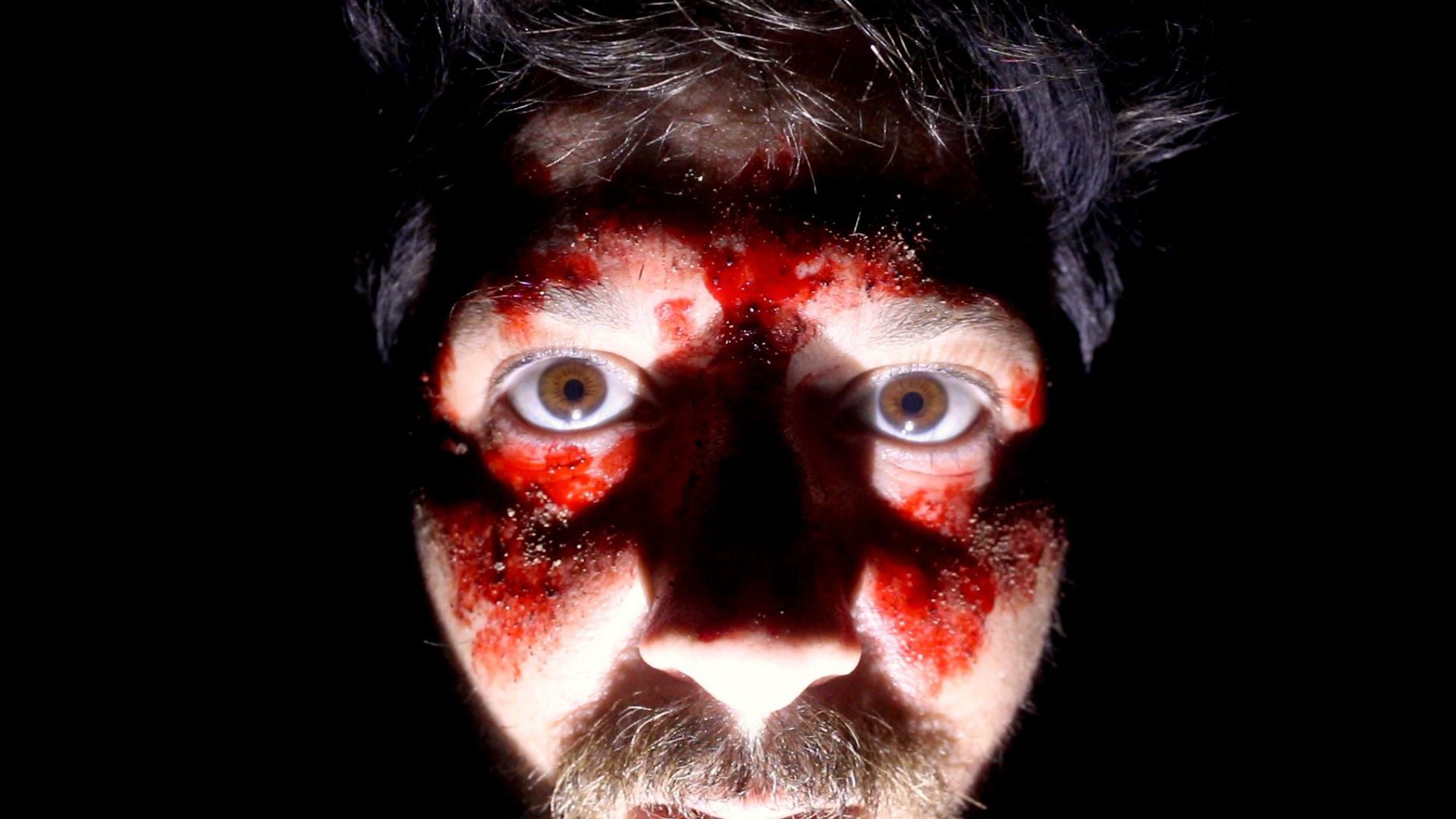 About The Outwaters Movie
Four travelers encounter menacing phenomena while camping in a remote stretch of the Mojave Desert. We All Die In The Dark
An excursion to the Mojave Desert turns creepy when a group of campers starts to experience unexplained sounds, vibrations, and unnatural animal behavior. Then one night everything changes, sending the foursome on a mind-bending trip through terror.
Genre: Horror, Sci-Fi, Thriller
Rating: NR
Runtime: 110 minutes
Director: Robbie Banfitch
Cast: Robbie Banfitch, Angela Basolis, Scott Schamell, Michelle May
The Outwaters is in select theatres and on demand.