In Winter Haven, FL, the 150 acres of LEGOLAND Florida is the world's largest LEGOLAND and is a must for any family of LEGO lovers. While it's ideal for families with children ages 2 to 12, there's plenty to do for older kids, too, showcasing more than 50 rides, shows, and attractions, as well as LEGO models throughout 10 themed lands and LEGOLAND Water Park with a slew of water-based attractions. Thanks to LEGOLAND Florida for providing admission tickets so I could see what the park is all about.

1. Unique Rides and Coasters
LEGOLAND offers several unique rides and coasters throughout the park, many with minimum height requirements for riding alone or riding at all, showing LEGOLAND Orlando is certainly not geared strictly for the littles.
Island in the Sky gives you a 360° view of the park and Lake Eloise as you ascended 150 feet in the air. Aqua Zone Wave Racers lets you steer wave racers around a dock while steering to avoid cannons of shooting water 15 feet high while splashing your friends and family. Mia's Riding Adventure is an exciting disc coaster, where she's hosting a riding camp and she's asking you to join her! Pick your horse and saddle up for a ride. Not for the faint of heart.
The four roller coasters in the park don't break any records for speed or size, but they'll still entertain. Flying School is the first suspended coaster in any LEGOLAND and lets you, well, fly. Coastersaurous is the first wooden coaster in any LEGOLAND park and it curves and dips in and around a prehistoric jungle of animated and life-sized LEGO® brick dinosaurs, It's a cute ride. Technicstyle is a LEGO Technic-style ride that you control! The faster you pedal, the higher you go, or just relax and glide closer to the ground. The Dragon coaster, a hybrid of an indoor/outdoor steel roller coaster taking you on a journey through a dragon's lair with drop thrills.

2. LEGOLAND Water Park
In the warm weather, the Water Park is the highlight for older kids and families It features a LEGO Wave Pool, Splash Out and Twin Chasers water slides, a Joker Soaker area, a DUPLO Splash Safari toddler play area, and a special Build-a-Raft River (which allows families to design and build a raft out of LEGO before floating down a lazy river). There's also the Surf Shop, Ice Cream Hut, Build-a-Boat, and Beach-n-Brick Grill for dining. This area is endless and we could spend days just at the LEGOLAND Water Park alone.

3. Miniland
Who doesn't love Miniland?! We love it at every LEGOLAND we've been to and anywhere there are LEGO structure and models on display. You'll need at least an hour or two to stroll through the displays of skylines, landmarks, and city replicas. Water features, sounds, moving pieces, vehicles, and interactive displays add to the fun of the Miniland section.

4. LEGO Mindstorms
If you love to code and get your learning on, LEGO Mindstorms has an area in the Imagination Zone where you can spend some time honing your STEM skills. Build and program cutting-edge, computerized LEGO Mindstorms robots in a classroom hosted by Intel. My tween and teen love the Mindstorms at our house. In fact, all four of my kids love the Mindstorms we have. Mindstorms are a hot commodity in our house. The opportunity to have someone code with you is priceless.



5. Warner Bros. Games Zone
While you don't necessarily go to an amusement park or theme park to game, this interactive area lets kids play all the latest and greatest LEGO video games using personal technology devices and video kiosks, It's the perfect way to cool down on a hot summers day or if you just need a quick break from what you've been doing all day. If your kid is a gamer, it's also a great way to try out a new game system or game without paying to own it. Who doesn't love a test run? It's like taking a car for a test drive before making a decision to buy it.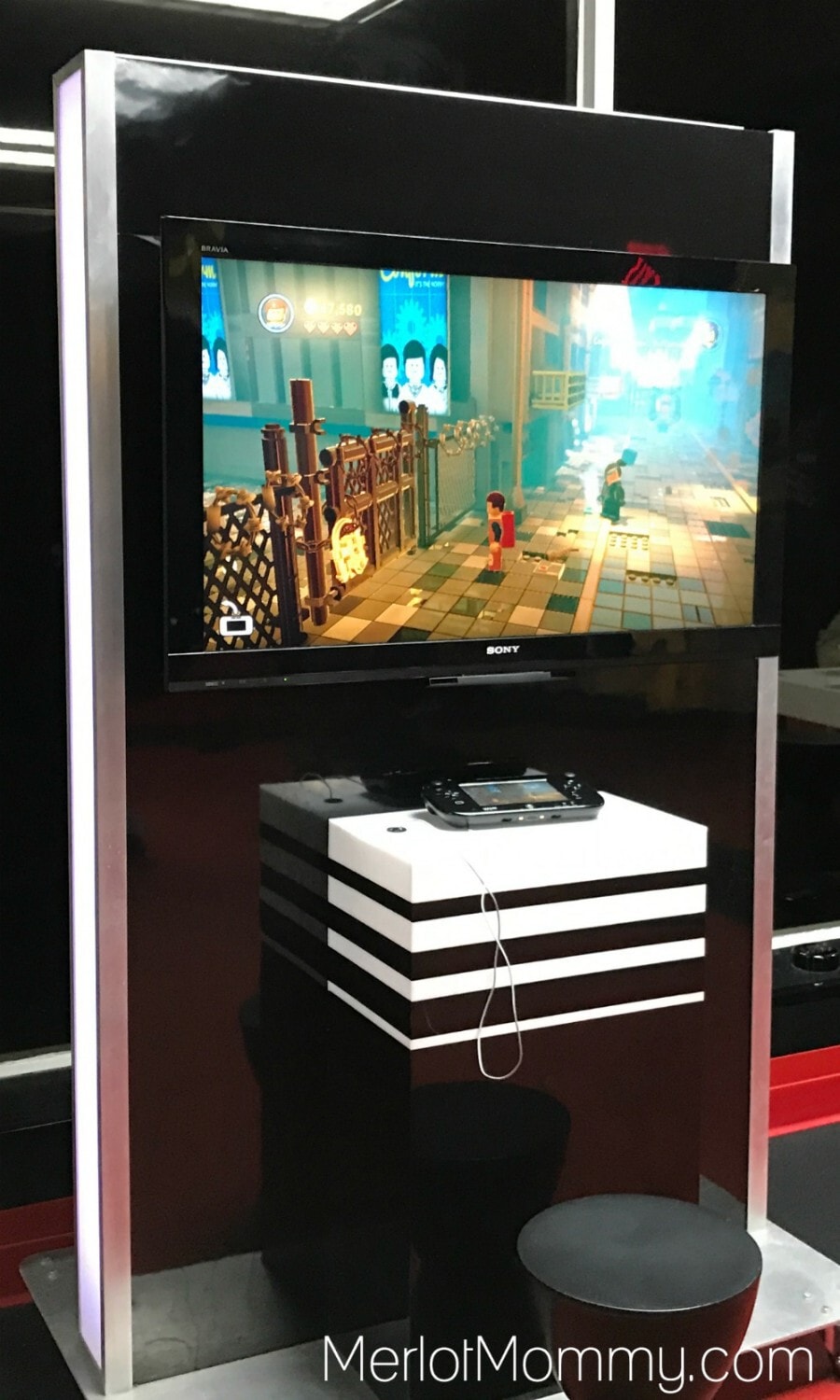 All in all, LEGOLAND Florida has lots of great options for teens and tweens. We can't wait for an opportunity to go back!