It's no secret I'm a huge Star Wars fan (so it's not surprising my kids are, too). I wasn't quite 2 years old when Star Wars Episode IV: A New Hope (simply known as Star Wars back then) was released in the movie theatre. Star Wars Episode IV: A New Hope was the first movie I ever got to sit through at the theatre as a young child: It was my first movie!! The original Star Wars trilogy holds fond memories for me as a child, from playing with the toys, to listening to John Williams compositions, to playing John Williams music complications in various band performances over the years, both in secondary schools and in college (my family has always been very musical—I appreciate the soundtrack as much as I do the rest of the movie).
I grew up with Star Wars. Since I was so little when the first movie came out, it was really Empire Strikes Back and Return of the Jedi I remember more of from my childhood. I even had a RotJ lunchbox one year. I can remember playing Star Wars with my sister and the neighbor kids. The year my sister and I got the Ewok Village for Christmas we were STOKED.
Since I graduated college and moved out of the house, I've been trying to get some of our toys from my moms house, but she refuses to part with them, even the ones we have duplicates of that my sister and I can split evenly. I think she secretly has a Star Wars obsession that she refuses to admit. I've been slowly rebuilding my collection again over the years.
So when I received this email I couldn't have been a happier girl:
Disney, Lucasfilm, ABC & Marvel Invite You to Los Angeles! 12/5-12/8
Whoa.
I did a double take. And another. In fact, I'm still in disbelief that this is happening. Can someone pinch me?
Talk about wrapping up an incredible year.
So today I'm on a plane to LA for a whirlwind 3+ days of crazy and amazing press event coverage.
Sunday I'll be attending the STAR WARS: THE FORCE AWAKENS Global Press Event with my team of 24 other bloggers. Here's what our event line up looks like for the next few days.
We're having group interviews with cast members Harrison Ford ("Han Solo"), Oscar Isaac ("Poe Dameron") & Lupita Nyong'o ("Maz Kanata"), John Boyega ("Finn"), and Daisy Ridley ("Rey") as well as Producer & President of Lucasfilm Kathleen Kennedy and Director, Writer, Producer J.J. Abrams.
STAR WARS: THE FORCE AWAKENS opens in theatres December 18th.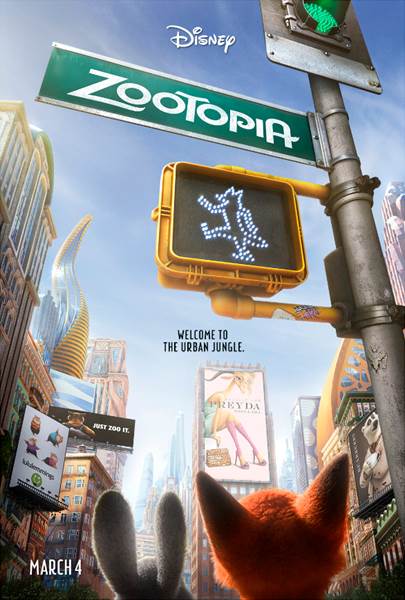 Monday morning we'll be learning all about Disney's upcoming animated feature film ZOOTOPIA. We'll have a Footage Presentation and Q&A with Directors Byron Howard & Rich Moore and Producer Clark Spencer and then a ZOOTOPIA Filmmaker Presentations:
STORY SAFARI: FROM WORD TO DRAWING TO IMAGE: At Walt Disney Animation Studios, story is the king of the jungle. Let Writer and Co-Director Jared Bush, Writer Phil Johnston, Co-Head of Story Josie Trinidad, and Head of Editorial Fabienne Rawley take you on the unique journey of creating "Zootopia," from script to story sketches to the editing room.
CHARACTERS: CREATING THE CITIZENS OF ZOOTOPIA: From gnus to shrews, lemmings to leopards, rabbits to rhinos, Zootopia is home to animals of all shapes, sizes, stripes, and spots. Creating each character requires the inventiveness of artists throughout the production disciplines—and with over a 1,000 unique animals, the challenges on the Disney Animation team have never been greater. Join Art Director of Characters Cory Loftis as he shows you how Disney character design and appeal merged with revolutionary work in Look and Simulation. Cory will also give you a hands-on drawing demonstration!
ANIM(AL)ATION: How slow are sloths? How does a giraffe run? How does a tiger dance? Just ask Head of Animation Renato dos Anjos and Animation Supervisors Nathan Engelhardt, Jennifer Hager, and Chad Sellers, who, along with the talented artists of the animation team, merged animal and human behavior to create the unique and varied performances of the animals of Zootopia.
ZOOTOPIA hits theatres March 4, 2016.

Monday afternoon is dark comms as we tour the set of Marvel's hit show AGENT CARTER, which begins its second season January 19th on ABC. We'll get a special sneak peek preview of the Season Two premiere episode and a Q&A Session with Hayley Atwell ("Agent Peggy Carter") and James D'Arcy ("Edwin Jarvis"). After that we get to do a Q&A session with available Executive Producers (Chris Dingess, Tara Butters, and/or Michele Fazekas—we'll just have to see who is available. I love a good surprise!) We'll also get a visit of the AGENT CARTER Costumes Department for a behind-the-scenes tour with Costume Designer GiGi Melton. I can't wait for this. When I did the Marvel Agents of SHIELD set visit last year, a few of the sets we visited were also sets for Agent Carter. I wonder what might overlap this time. Because we know: It's all connected.
Monday evening we're having a super fun night of cookie decorating and holiday fun when "The Great Christmas Light Fight" host & judge Carter Oosterhouse arrives with his wife, actress Amy Smart to meet us and live tweet the premiere of "Light Fight." This should be a blast.
Tuesday Chris Harrison welcomes us to the most dramatic blogger brunch EVER (mimosas anyone?) and introduces a special preview of Season 20 of "The Bachelor" before our Q&A session with him. He'll regale us with behind-the-scenes tidbits from 20 seasons of "The Bachelor."
Last but not least we'll be seeing a special preview screening of the Season Two premiere of "Galavant" before a Q&A with Executive Producers Dan Fogelman & Kat Likkel and Timothy Omundson (who plays "King Richard").
Whew. Exhausted yet? I am. And I haven't even landed in LA yet.
Follow along our adventures this week using the following hashtags:

#StarWarsEvent

#ABCTVEvent

#Zootopia

#AgentCarter

#LightFight

#TheBachelor

#Galavant
I've been invited to LA courtesy of Disney for a media event. All opinions are my own.