Thanks to the Truce Spa at The Westin, Bellevue, Washington, for hosting us and providing services. As always, all opinions are my own.
My friend Bridget and I headed to Bellevue, Washington, for a girls' weekend. We started with a girls' night out at the spa. When you arrive at the Westin Hotel in Bellevue, they only offer valet parking, so you feel a bit spoiled and princess-like handing off your keys as you pull in.
We got to Truce Spa at The Westin Bellevue a bit early for our treatment appointments, so we figured we could go to the bar and have a beverage if we were too early, but we were pleasantly greeted with a glass of wine and welcomed to enjoy the spa upon our arrival while we waited for our treatment time.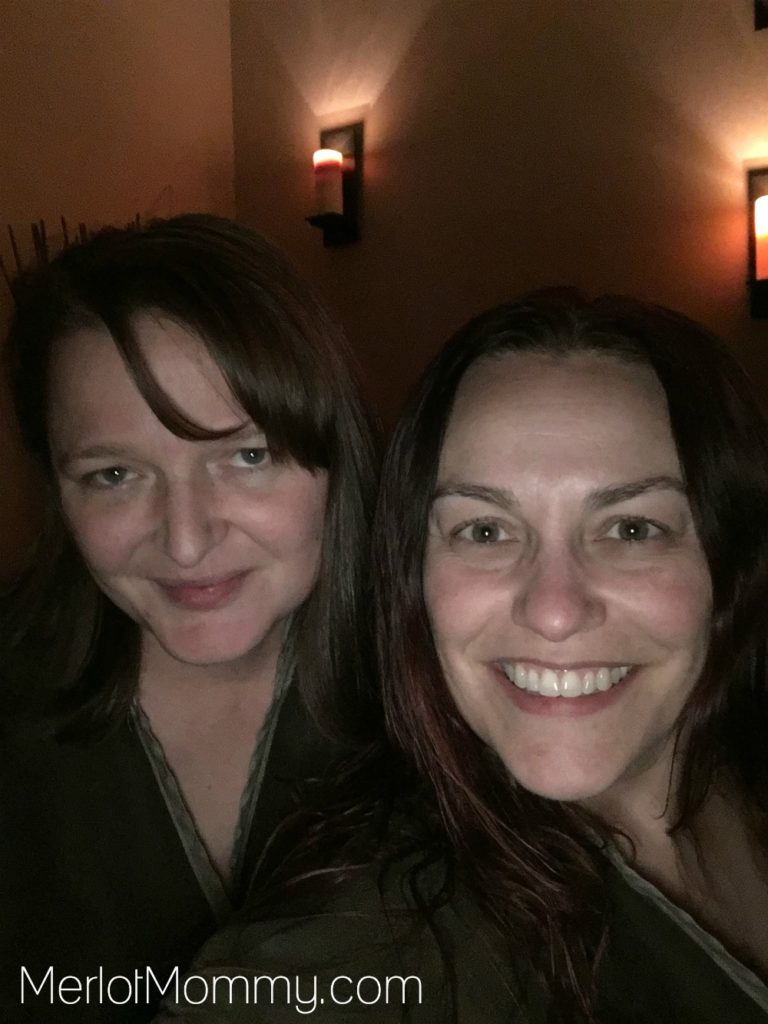 The Truce Spa at the Westin is serene, quiet, and dimly lit. Ample area for relaxing before and after your treatment is flanked with chairs, ottomans, and chaise lounges. Tea, water, and snacks are available in case you need a pick-me-up.

Body Facial at Truce Spa Bellevue
We received body facials for our treatments. Before I started the treatment, my therapist asked me if I wanted to light a candle to settle in before my treatment and relax. It was such a nice ceremonial start. It's along the lines of a traditional facial, but for your whole body. You get exfoliation with a seasonal scrub and then you are wrapped in a foil blanket. It reminded me of what a baby must feel like being swaddled. At first, I wasn't sure how I felt about having my arms constricted, but within a minute or two, I was completely relaxed and warm. While I was warm and swaddled in foil at the Truce Spa Bellevue, I had a Warm Coconut Milk Scalp Treatment.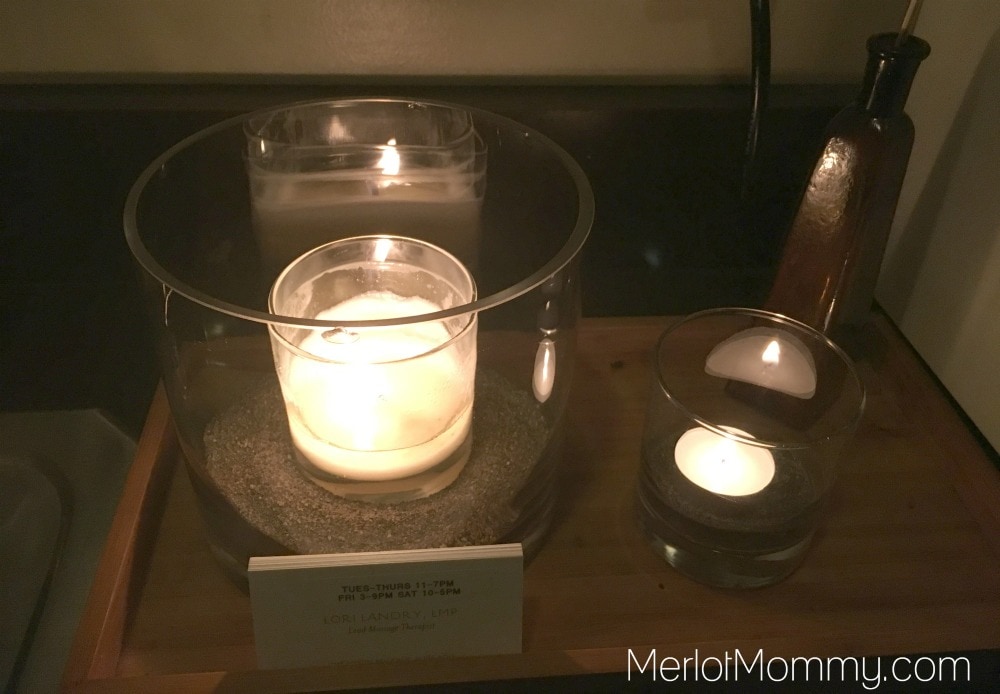 If anyone ever offers you a Warm Coconut Milk Scalp Treatment, do not say no. It was the most relaxing and soothing experience ever. Bonus? My hair smelled decadent for days. I plan to ask for this service at every spa I ever go to for the rest of my life. It was that incredible.
After this, you shower to rinse off the scrub, and then return to the treatment room for a lathering in oil to moisturize.
Our service ended with about 15 to 20 minutes of massage after the oil application, which was the perfect end to such a luxurious 75-minute session.
Looking for a relaxing girls' night out? Truce Spa Bellevue has you covered.