Do you love adventure? Looking for outdoor fun for the whole family? Ziplining is something everyone in our family loves to do. In Whistler, British Columbia, Canada, you can zip line in the trees. Ziptrek Ecoutours covers over 33 acres of diverse terrain (old growth rain forest, second growth rain forest, steep cliff faces, and lush forest floor) spanning between Whistler and Blackcomb Mountains and over the Fitzsimmons Creek. We had a blast.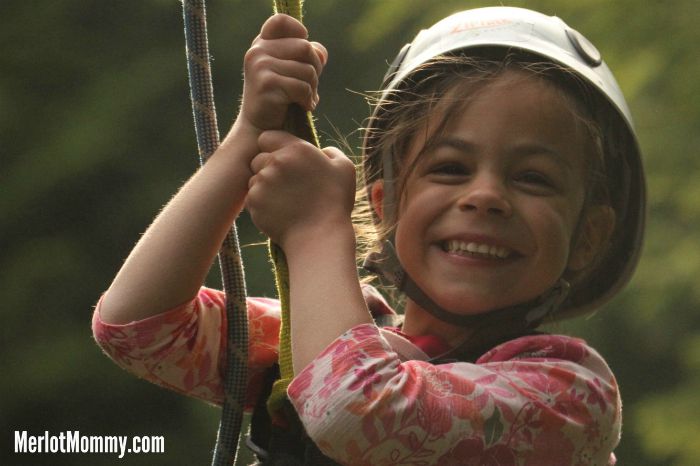 We took the Ziptrek Bear Tour in the afternoon so we finished near sunset. We spent 3 hours on five ziplines and four treetop suspension bridges, boardwalks, and trails giving us stunning aerial vistas over Fitzsimmons Creek. We chose this tour as your little ones still have to ride tandem because they don't weigh enough to get across the long runs on their own yet. Another year or so and that won't be an issue. The Bear Tour is a perfect tour families and is the first tour Ziptrek ever offered.
We had so much fun we essentially finished up the day and the kids asked if we could go the next day. It's not outrageously expensive, but it isn't inexpensive, either. Every chance we get, the kids ask to zip line. In fact, we've done more ziplining outside of the U.S. than we have inside of the U.S. Good thing we have those passports handy.
Check out the video of some of our ziplining adventure videos.
Parker's First Time Zipling

Parker

Abi

Sophie

Me