Do you save your wine corks? I do. Some of them I even add a date or occasion to if the wine was consumed for a special occasion. With the regular corks that aren't dated, I'm often looking for something fun and creative to do with them. Here's a cute Valentine Wine Cork Heart Craft that I created using corks from my collection. Below are the directions and what you'll need.
What you need
12 wine corks (I chose corks from red wine as the ends are tinted red or pink from the wine, but you can use any corks)
6″ of cord or ribbon (I chose cord and actually used two 6″ sections to make a slightly wider hanger)
Hot glue gun with glue
What you do
Lay out your corks in the shape and order that you want. I chose to vary the tints of red in the cork so I figured out where I wanted the corks to go before I started glueing.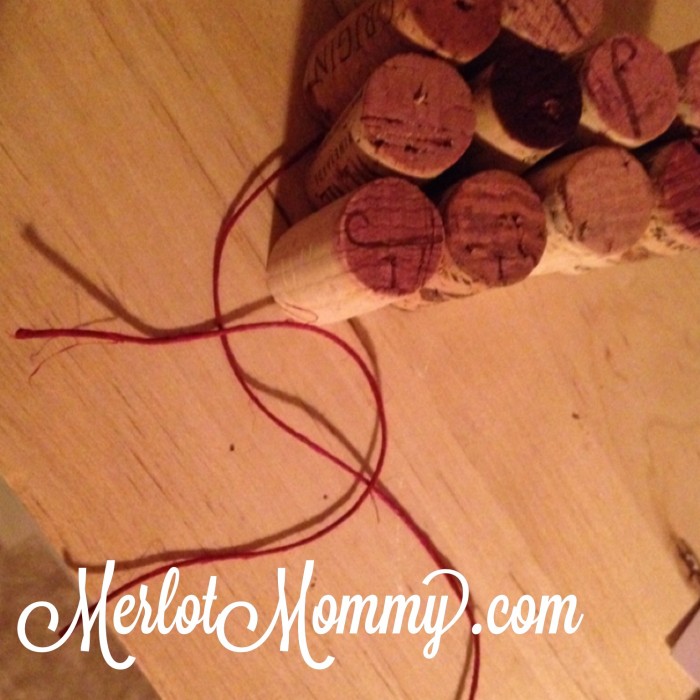 Take the two corks that will be at the top center of your heart. Loop the cord or ribbon and use the hot glue to attach the cord/ribbon between the two corks. Ensure the two corks are firmly glued together.
Once you attach those first two corks to the cord/ribbon, add one cork at a time using the hot glue until you complete your heart.
I alternated sides and tops/bottoms while glueing because I'm a bit OCD and I like the balance of buliding the heart symmetrically. Not necessary, just the way I chose to do it. If you only use 10 corks, you could also create a bunch of grapes instead of a heart.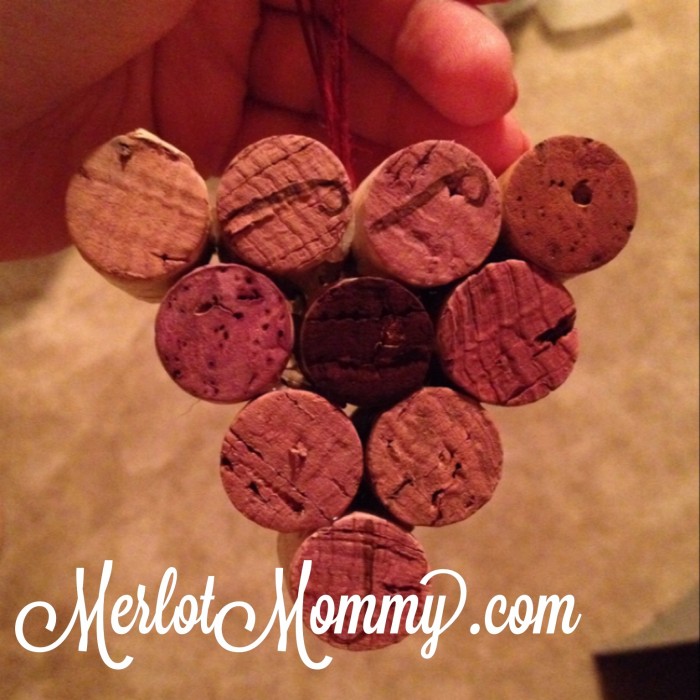 This craft can be done with kids, but make sure you are supervising the use of the hot glue gun.
If you try this craft at home, please share your photos!