Does your spouse love to be pampered? Shopping locally supports small businesses and makes pampering easy! Below are list of local OR- and WA-area small business owners and vendors offering great Valentine's Day discounts making it easy to pamper the one you love while supporting the local economy!
ACE by Saba
Chantil Kriner
ACE by Saba
Website 1/Website 2
Facebook
Email: Chantilkriner@yahoo.com
Special: If you sign up as a PC between now and 2/28, you will receive your choice of REIMBURSED shipping OR 5 FREE Toppfast meal replacement shakes (low in carbs and high in vitamins and protein; trade just one meal a day with a delicious shake and you'll be well on your way to hitting those weight loss goals with ACE and Toppfast).
Avon
Christina Wells
Avon Unit Leader
360.607.2307
Website
Facebook
Email: christinawells.avon@yahoo.com
Special: For campaign 5, the new lipstick Ultra Color Absolute (incredible new conditioning formula with 100% of women showing improvement in lip health) will be on sale. During that campaign Christina is offering buy one, get one free with $25 makeup or skincare purchase—rep. delivery only. That sale is good until midnight Wednesday, Feb.12. Christina delivers in the Vancouver, WA/Portland, OR area.
Clever Container
Tracy Giesbers
Clever Container
360.607.6648 (text friendly)
Website
Facebook
Email: tkgiesbers@gmail.com
Special: Through February, receive an additional 1\2 priced item at the close of a qualifying party OR join Tracy's team for just $99 (on sale through February) originally priced at $149—and Tracy will pay for your shipping on the kit.
Initials Inc.
Andrea Bradley
Initials Inc.
360.431.6609
Website
Facebook
Email: dolphins1990@comcast.net
Special: 10% off your order. Must mention you saw this deal on Merlot Mommy's blog.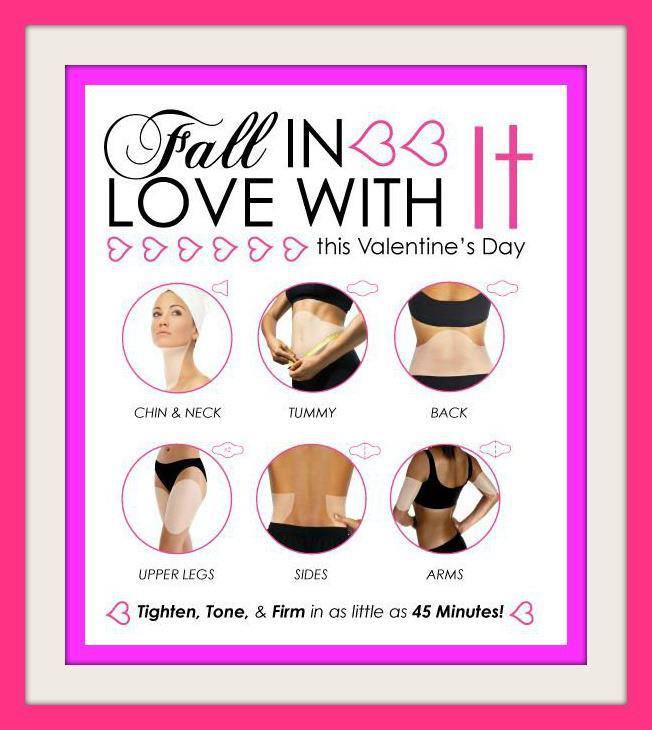 It Works
Bobby Jo Carrillo Torres
It Works
971.222.7787
Website
Facebook
Special: Wrap for $20 (normally $30) through 02/14/2014. Host a party with 5 people wrapping and earn a free facial with your free wrap. Must mention you saw this special on Merlot Mommy's blog.
Jamberry Nails
LisaMarie Costanzo
Jamberry Independent Senior Consultant
859.382.4852
Website
Facebook
Email: LisaMarieCostanzo@gmail.com
Special 1: Buy three sheets of Jamberry Nails, and get the 4th FREE!
Special 2: Get everything she needs: mini heater, application kit, 4 sheets of Jams to mix-and-match…and get a bottle of Nail Care Cuticle Oil FREE!
Special 3: Go RED for heart disease. LisaMarie will donate my entire commission to American Cancer Society for every RED order placed in February!
Javita Coffee Company
Sophia Keller
Javita Coffee Company—Sofe's Café—Weightloss Coffee and Tea
360.584.5624
Website
Facebook
Special: Get 7 FREE sticks when you become a customer through Sophia's website only.
Jewelry in Candles
Angela Anderson
Jewelry In Candles Representative
503.765.6469
Website
Facebook
Special 1: 25% off Chocolate Fudge in the spirit of Valentines Day. It's the scent of the month. There is no coupon needed just go to the website and click on Scent of the month to order.
Special 2: Sign up to become a consultant for ONLY $29.95 plus s/h. This gives you your scent sample kit, website, and back office. There are no monthly fees and no quotas to stay active.
Special 3: Angela is also personally  doing a 25% off to all of her customers for the month of February.
Coupon Code: JicLove. Receive 25% off your order. One time use per customer. Not valid for Exclusive or Scent of Month products. No min./max. quantity.
Luminous Esthetics
Abigail Hatcher
Licensed Esthetician, Skin Care Specialist
503.610.0660
Website
Facebook
Email: LuminousEsthetics@Gmail.com
Special: Love your skin again with $10 off a Customized Facial Service when scheduled for the month of February!
Mary Kay Cosmetics
Lesley Dobbins
971.240.9921
Website
Email: cuddles3565@aol.com
Special: book a bulge a bag party and get everything in the bag 50% off
Miche
Teri Collin-Purchase
Independent Miche Representative
503.560.4359 (call or text)
Website
Email: stylewithteri@gmail.com
Special: Text or call Teri for a special shipping discount on your order. Also, go to Teri's website to see the catalog of new handbags and jewelry.
Origami Owl
Jana Seitzer
Origami Owl Independent Designer
Website
Facebook
Email: dreamdesignhoot@gmail.com
Special: Place any order for $25 or more and receive a free charm of your choice. Must email Jana your order (and not place it through the website) to receive the free charm.
Pampered Chef
Shylee Mitchell
Pampered Chef
503.431.9953
Website
Facebook
Email: shyleestouch@gmail.com

Perfectly Posh
Olivia Tirta
Independent Consultant for Perfectly Posh
503.544.8187
Website
Facebook
Email: eviliciouz@gmail.com
Special: Get your Lover Box set for $49!
Scentsy
Tracy Giesbers
360.6076648
Special: February is Transition (from Fall/Winter to Spring/Summer) month—Almost everything is 10% off
Joining special: $99 with Free shipping on your starter kit.
Thirty-One
Brooke Vilante
Thirty-One Gifts
Website
Facebook
Email: BrookeVilante@gmail.com
Special: Spend $35 and get a zip top organizing tote for $10
Younique Mineral Makeup
Justine Christensen
Younique Mineral Makeup
503.507.5304
Website
Facebook
Email: Dopey4you@centurylink.net
Special 1: Spend 30 and get a free pigment
Special 2: Spend $50 get a free lipgloss
Special 3: Spend $100 get a free 3D lash.
(Only one offer can be used by contacting Justine after order is placed. Do not add free item to order.)