Last month I had the unique pleasure of getting to visit the Monterey Bay Aquarium for the Finding Dory press weekend for the long-awaited sequel to Finding Nemo, which swims into theatres June 17. As part of that incredible 36-hour whirlwind, I was treated to a VIP tour and reception at the Monterey Bay Aquarium. Two days before our group arrived, the Monterey Bay Aquarium was the host to the birth of a Sea Otter! We were fortunate to see the mom and newborn before it went out to sea on the second day we were there. Simply beautiful and the timing could not have been more fortuitous!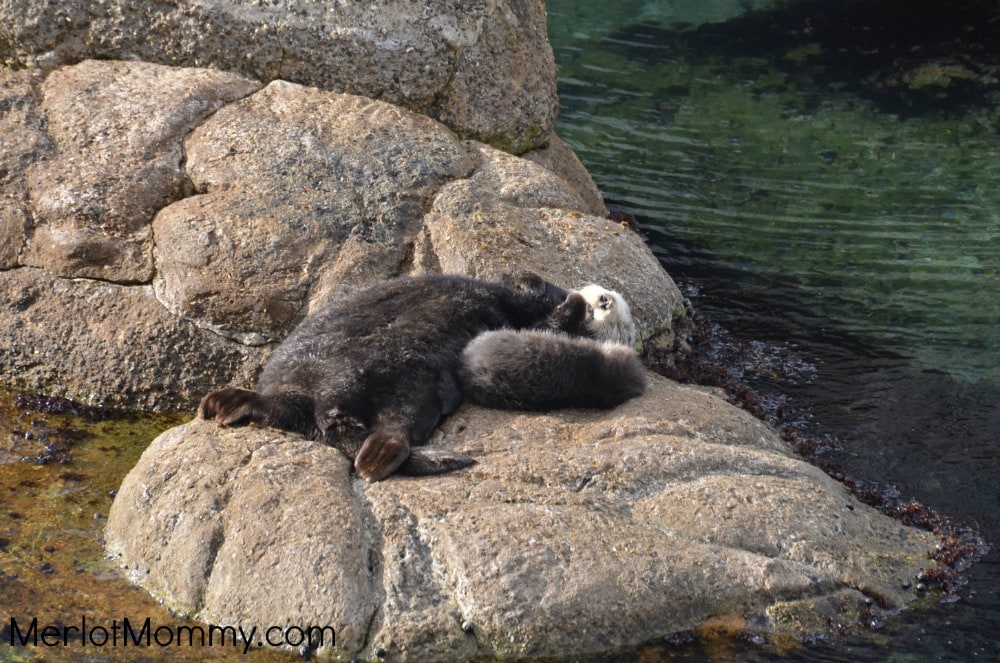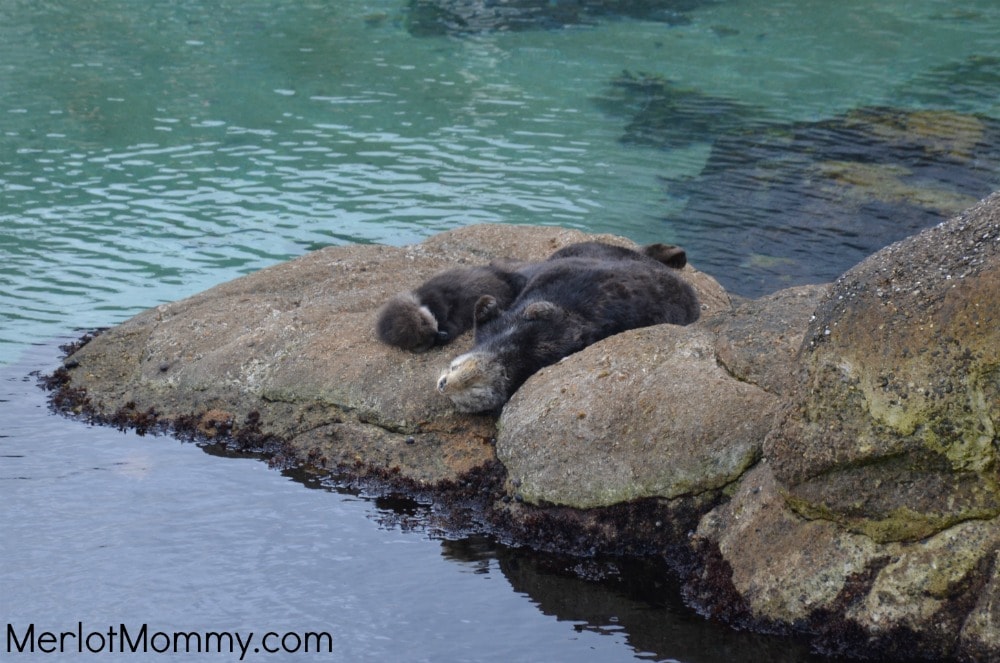 We saw the Great Pacific Octopus, just like Hank in Finding Dory! Octopi are the coolest creature.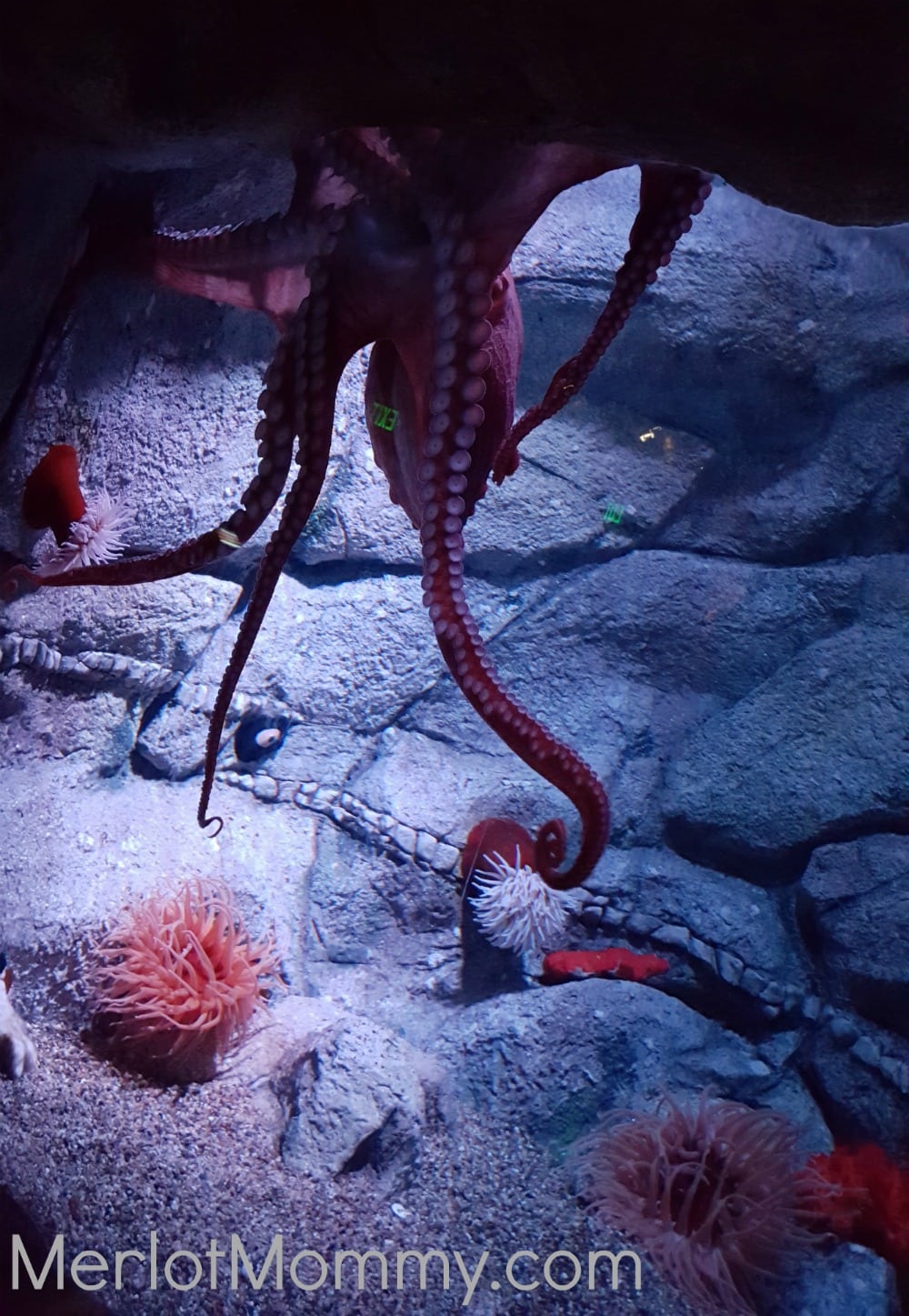 And I got to TOUCH an octopus. Or, more like the octopus touched me. Semantics. They are the wildest thing. When the grab on they make an actual suction noise. And they feel weeeeiiird and kind of cool. It's a bit unnerving at first, but then it's okay. And what you think would be slimy, is actually a bit sticky.
The loggerhead sea turtle was adorable.
And jellyfish. I could watch them for hours, especially in aquariums when they are backlit and glow. Oh, wait. I did! I loved hanging out in the invertebrates room. We were there during the VIP reception and I went several times during the times I was there over the two days. I love the glow of the tank and watching the jellyfish swirl around.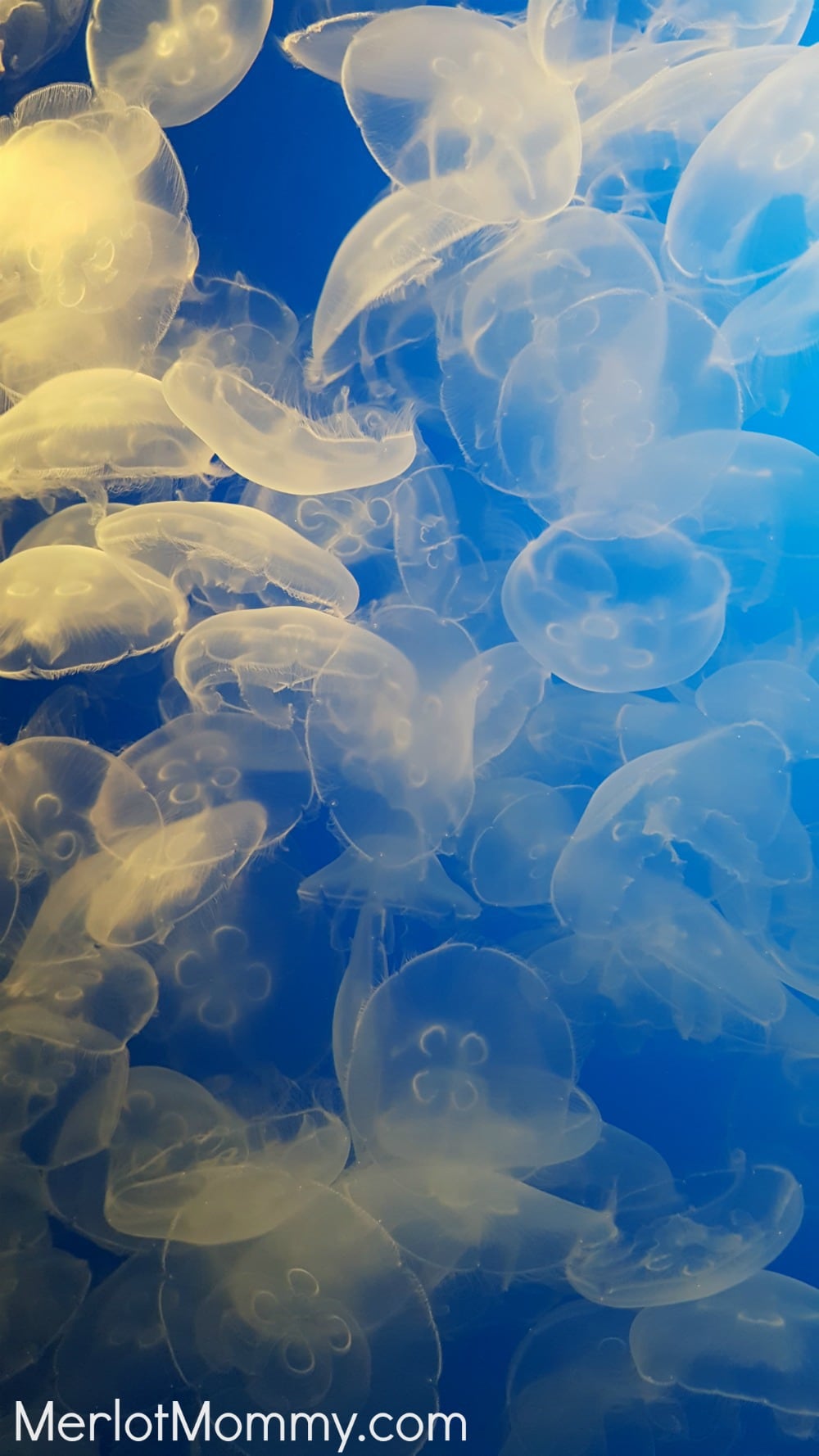 No aquarium visit would be complete without actually finding Nemo and Dory! Blue Tang and Clown Fish are so cute!
I found my friends, too!
The VIP reception after hours with the Aquarium staff, filmmakers, animators, press, and access to the aquarium was amazing! We had food, drinks, and music. So much fun!
I can't wait to go back to the Monterey Bay Aquarium with my family. It is such a beautiful location with so many exhibits. I spent a few hours two days in a row and barely scratched the surface of what they had to offer.
This movie is going to be fantastic. Disney•Pixar's Finding Dory reunites everyone's favorite forgetful blue tang, Dory, with her friends Nemo and Marlin on a search for answers about her past. What can she remember? Who are her parents? And where did she learn to speak Whale?
Facebook | Twitter | Instagram | Pinterest | Tumblr | FINDING DORY website
I've was invited to Monterey courtesy of Disney • Pixar for a media event. As always, all opinions are my own.