Okay, well, not exactly, but kind of—for like a 5-minute experience in a 10-second clip—but who's counting? And it was the coolest thing ever.
When I was in Los Angeles Last month for the Disney Zootopia Blu-ray press event, I visited the DisneyToon Studios. While Zootopia was actually made at Disney Animation Studios,Disney Animation Studios was under construction so we visited DisneyToon Studios where we met with dialogue mixer Paul McGrath. In his nearly 20-year career, Paul McGrath has worked on lots of Disney Animation Studios films including Zootopia, Planes: Fire & Rescue, Phineas & Ferb, and he's currently working on the upcoming Moana.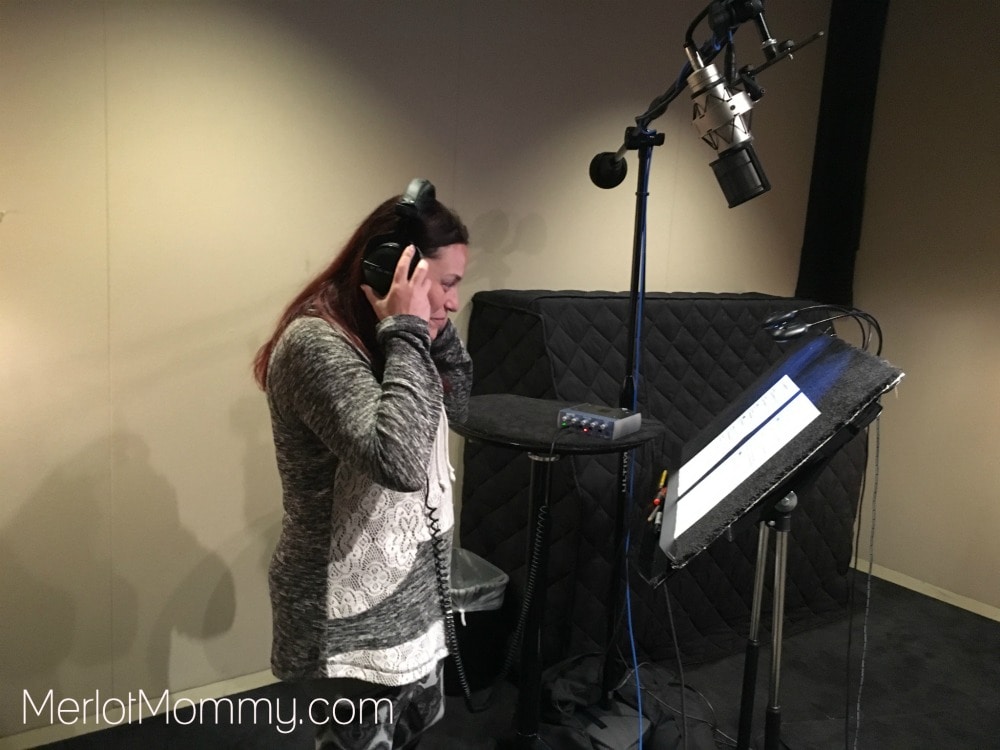 Paul was so awesome, he let me play in his sound booth. While I've done professional film work before, voice overs is not something I've ever dabbled in before and it was FUN. I could totally do this for a living. I giggled like a little kid the first time I heard my own voice pitched up to sound like an elephant shrew. I did NOT expect to hear myself at the same time. That was crazy and silly and totally amazing. Once I got over that initial shock, easy peasy. A couple of takes and done. And who knows, I could have been using the exact same mic and headphones that Jason Bateman and Ginnifer Goodwin used!
While Fru Fru is so super short (like me) and only has a few lines, her character in the movie is critical and ultimately she saves Judy and Nick from the demise of Mr. Big. Check out me as Fru Fru here:
How amazing, right? That makes me almost famous.
Now, make sure you get yourself a copy of the movie so you can see the real scene, because Leah Latham, the real Fru Fru is so much better!

Grab your copy of Zootopia on BluRay/DVD today! (that's an affiliate link, by the way).
I've been invited on an all expense paid trip to LA courtesy of Disney. As always, all opinions are my own.