I bet you read that title and thought, "What? No way." It's true! We haven't had cable service in 22 years…until now. This extra time at home sort of pushed us over the edge, and we wanted to try something new.
Thanks to Xfinity for sponsoring this post on cable service. As always, all opinions are my own.
Who Doesn't Have Cable?!
For years we lived in locations that afforded us the ability to access major networks via an antenna on our TV set. (hello, rabbit ears!) Then streaming services came along.
I traveled so much for work, I would indulge in the shows I couldn't watch at home in my hotel environment, and that was my little guilty pleasure on the road. I was home so little, cable didn't really matter much.
We Signed up for Cable for the First Time in 22 Years and Here's What Happened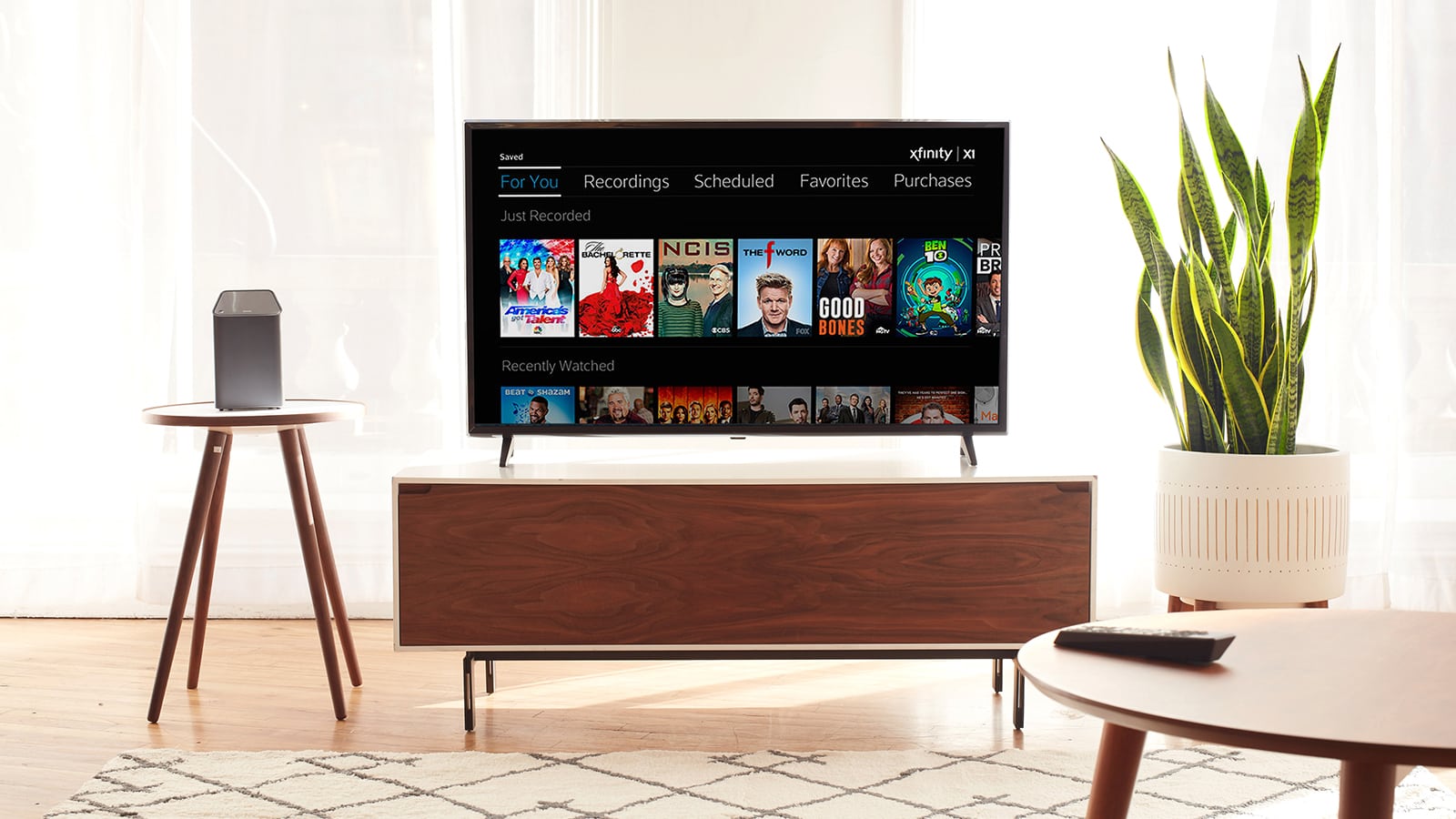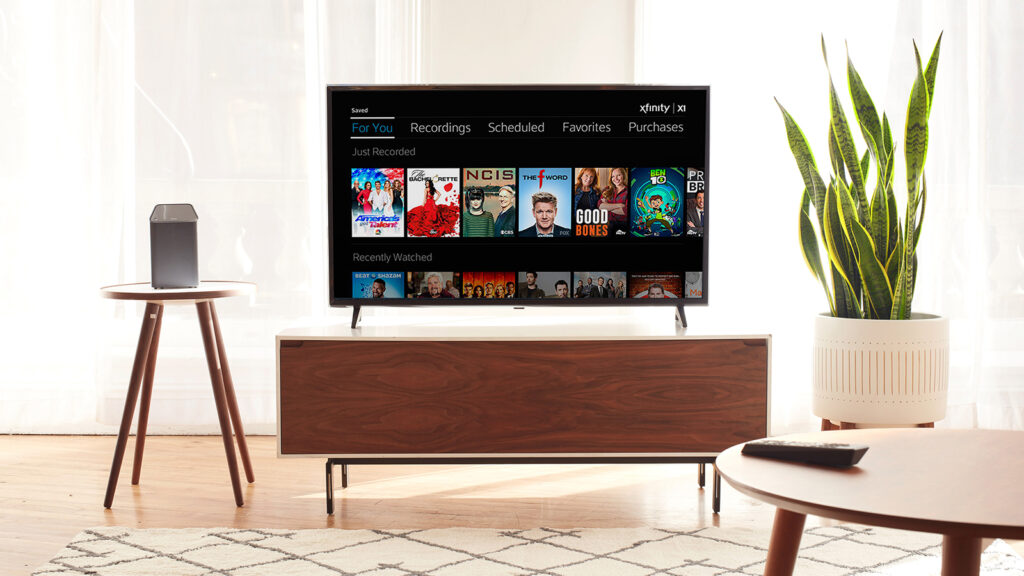 Why Get Cable Now?
However, the current situation is a bit different. We've been home for months straight. Our kids are older, and I think we've basically watched all of Netflix (I'm only half joking). So we wanted to add TV back into our lives. Enter Xfinity.
We switched our internet provider to Xfinity and added a TV & streaming package. I loved that they had multiple options to choose from. The TV Starter Package offers 140+ channels of programming, including the major networks and favorite subscription and premium channels we already stream content from.
My kids are so excited to have live access to channels like Freeform, Disney Channel, Disney XD, HGTV, and The CW. I'm excited about channels like Fox, FX, AMC, SyFy, and A&E.
My daughter, having never had cable, was a bit flummoxed as to how cable worked. She asked if they gave us a different TV. Er, no. Clearly, while my kids are quite tech-savvy, I guess we failed them in the TV technology category and how cable works.
How to Switch to Xfinity
The process to switch was actually quite easy. We made an appointment at the local store to discuss our needs and get a product demo. The customer experience at the store was fantastic. We were able to get a product demo of the X1 and its main features (like the voice control) and determine what package best suited our needs, for both work and play.
While at the store, the customer service representative also helped us to determine that we really needed a tech to come out to the house to help with the setup and installation as it had been so long since there had been an Xfinity line installed at the house. She not only helped us figure that out but also helped to schedule that appointment for us.
The day the tech came for the installation, he was on time, courteous, and efficient. We could not have asked for a more effective installation.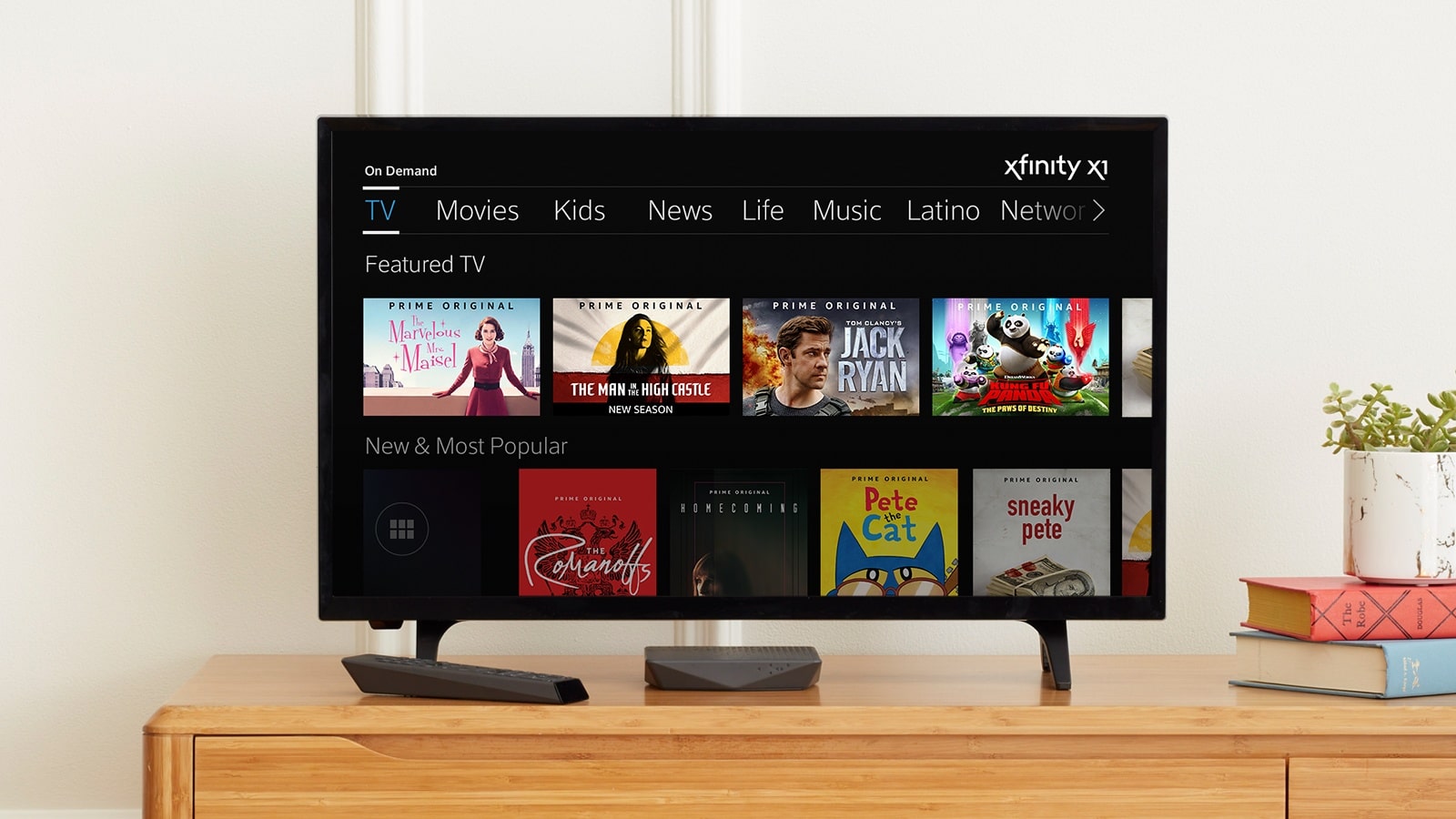 What Can You Stream with Xfinity and X1?
While we're stuck at home still for the moment, soon things will open up and I LOVE all the streaming options Xfinity offers. Xfinity X1 streaming makes it easy to find content to watch. You can quickly search across everything with their Voice Remote.
Simply push the button and speak the name of what you're searching for. Say "HGTV," and X1 will find the channel that HGTV is on; you don't need to know the channel number. Want to watch "Community?" Say "Community" and X1 will bring up the streaming service where you can watch the show. It's SO EASY.
It's so easy, in fact, that when we were camping a few days ago, my husband wanted to watch something and couldn't remember what streaming service it was (we'd been watching "Arrested Development"). He texted me to see if I knew. I told him which one I *thought* it was on, but I told him to just hold down the button that looked like a mic on the remote and say "Arrested Development." He found it.
You can access hundreds of channels and DVR content with the Xfinity X1. There are loads of free shows and movies on-demand, as well as the ability to stream your favorite apps (think Netflix, Hulu, Prime Video, YouTube, Amazon Music, Pandora, and more) all in one place.
Watch NBCUniversal Peacock Premium
We also discovered that we get the new Peacock Premium streaming service included at no additional cost. BOOM. Peacock from NBCUniversal has over 15,000 hours of shows and movies. 15,000 hours. That's enough content to watch almost 2 years of straight TV.
You can watch NBC favorites like "30 Rock," the best of "Saturday Night Live," and more on Peacock. Have you watched "The Politician?" They had me at Ben Platt, but it's so good. The second season is out now.
Use Xfinity X1 Parental Controls to Monitor Internet Activity
As a parent, we love tech that helps us navigate internet safety and screen time limitations for the kids. Xfinity X1 offers easy Parental Controls to regulate the settings for screen time and more. The Kids Zone features age-appropriate shows and movies for families.
Kids don't come to dinner? I can shut off the internet from the TV or my app. They all come running (figuratively). I do set up times to cut off kids from the internet. Bedtimes, school work times, etc. I can also restrict what content kids have access to during certain times of the day.
What Have We Been Watching?
Since we had Xfinity installed, we've added a few things to our watchlists. With recent events, there has been a lot of CNN watching in our house. My oldest daughter has been watching as much HGTV as possible. That is her favorite show to watch when she's in a hotel. And the new season of Marvel's Agents of S.H.I.E.L.D just started so this Marvel nerd is up-to-date with one of her favorite shows!
Disney Channel has been popular with all three of my girls, and that wasn't a surprise to me at all. I fully expected that to be a favorite in our house. They watch Disney Channel shows anywhere they can.
There's so much content available, we sometimes forget to check what's available! My daughter wanted to watch Allegiant last night and we rented it on Prime Video because we couldn't find our DVD. Guess where we could have streamed it for FREE. Yep, right on our Xfinity account. Sigh. Next time we'll remember to look there first.
What's Next?
We've been eyeing the Xfinity Mobile plan. They have some incredible rates for their customers. And I haven't played with the DVR yet. I need to learn how to record my favorite shows for playback later!
What are you streaming on Xfinity and Peacock Premium?