No one wants to get sick on their luxurious vacation. However, sometimes we know that it is inevitable. So when that vacation is in a (slightly) foreign land and on a (very) small island with limited resources, do you know what to do without spending a small fortune and all of your vacation making calls? So what happens if you get sick at Beaches Turks and Caicos? This post contains affiliate links.
What Happens if You Get Sick at Beaches Turks and Caicos?
Beaches Turks and Caicos, located in Providenciales, Turks and Caicos, is one of my favorite places to visit. Business conference, girls' vacation, working retreat, pick the reason, I'll choose Grace Bay and those beautiful aqua blue waters and white sand beaches any day.
However, after a hurricane when everything that triggers my asthma and allergies has been stirred up, it can be a bit much for that asthma and this last visit found me needing my rescue albuterol inhaler WAY more frequently than I could have prepared for.
Does Beaches Turks and Caicos have its own Medical Center?
Not all of us have a handsome local doctor on speed dial whose clinic has Saturday hours in case of an emergency (yes, I do—that's a long story). Fortunately, Beaches Turks and Caicos has a nurse's station / medical center on the resort right next to its Caribbean Village.
Does Beaches Turks and Caicos have a Nurse on Property?
The Medical Center at Beaches Turks and Caicos (and every Beaches resort) has a Registered Nurse on the premises with daily office hours.
What Services does the Nurse's Station at Beaches Turks and Caicos Offer?
The basic nurse's services are complimentary (included in the price of your stay) but there is an additional charge for certain medication and prescriptions, as well as a fee for a doctor consultation should you need one.
Outside the door to the nurse's station, there is a basket with essentials like bandaids, antibiotic cream, and antiseptic wipes, so you don't even need to go inside.
How does it work if you have to visit the Nurse's Station at Beaches Turks and Caicos?
The process is quite simple. Friday afternoon when I realized my inhaler wasn't working properly, I stopped by the nurse's station next to the Caribbean Village. I walked into the waiting area, and I was able to speak to the nurse on call and explain what I needed.
Since it wasn't a dire emergency, she handed me the phone number for the station so I could call back at 8:30 am to get a consult with the P.A. in the morning when they arrived. She made it clear that if I had an urgent medical issue to come back or call. She also provided me the quote for the consultation and medication—in my case, it was $50 for the consultation and $34 for a new inhaler.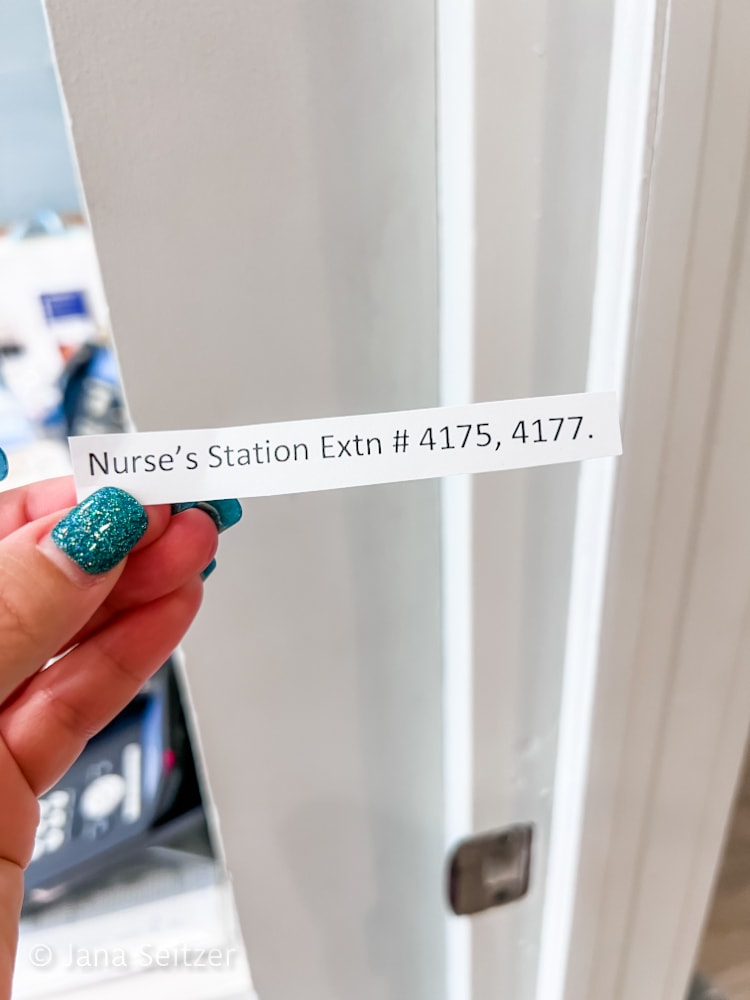 At 8:30 am Saturday morning, I called. The P.A. was in. I walked over to the medical center, filled out a short form, she took my vitals, asked some questions, listened to my lungs (noted that my left lower lobe was a little sus and I should pay close attention), and completed my transaction, sending me on my merry way.
We have pretty decent healthcare coverage at home in New York, and the cost of a new inhaler alone would have been more than $84 out of pocket, so I'm not mad about that option at all. It was efficient, easy, and cost-effective.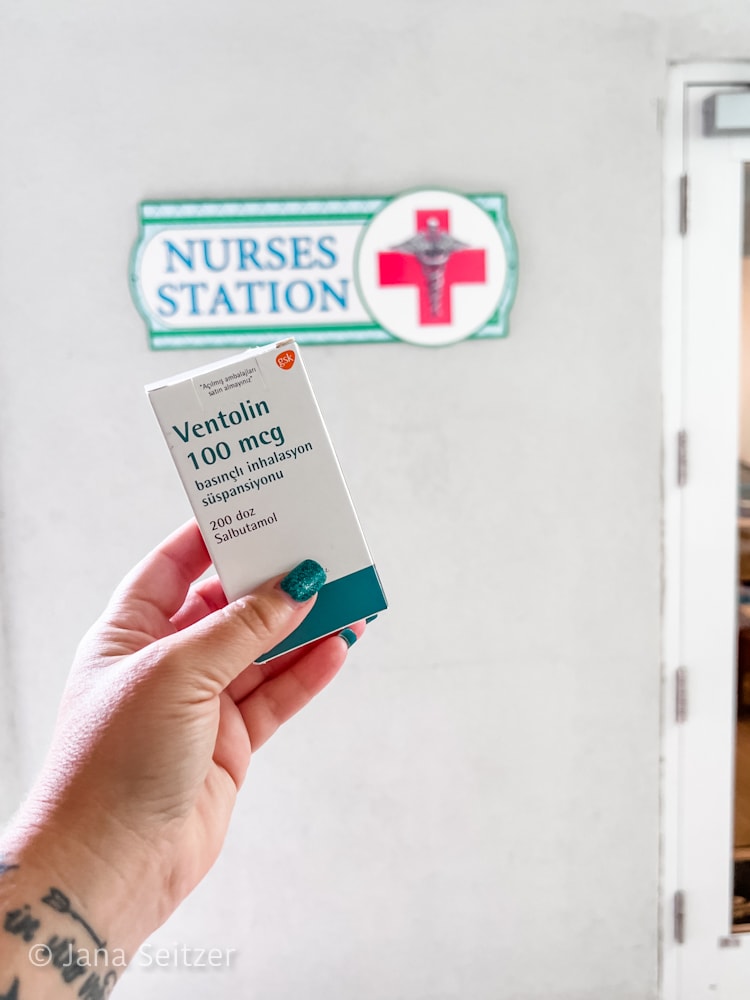 Do you have Trip Insurance?
As a frequent traveler, I'm a HUGE proponent of Trip Insurance of some sort Anything is better than nothing. Truly. I carry a plan through Allianz Travel that I've had for several years now. Even a credit card that offers travel insurance benefits is huge, like Chase Freedom, which is one of our favorites. It has no annual fee, cash back, and a slew of other travel benefits included—such as trip cancellation/interruption coverage and auto rental collision damage waiver coverage, which saves you tons.
Fun Fact, when you book your Beaches Turks and Caicos vacation, you can also get trip insurance for a very reasonable cost (about $114 per adult and $94 per child, depending on the season) you can purchase their comprehensive travel protection plan.
Obviously, the resort recommends you get insurance if you go with their plan. But as someone who has used trip insurance for both medical and non-medical reasons, it's worth the cost, especially if you invest in an annual plan if you travel a lot. If you don't travel frequently, it's definitely worth considering for a luxury trip like your Beaches Turks and Caicos vacation.
The plan through Beaches protects against cancellation penalties if the trip is canceled for any reason prior to departure. It also covers trip interruption, baggage, medical expenses, and other problems that you may incur after departure. Protection includes 100% refund on tours, $50,000 Emergency Evacuation, $25,000 Medical Protection, and $2,500 Baggage Protection. Trip insurance is offered by a third party but can be purchased online on the last step of the booking engine.