One of the best parts about a press junket for me is going behind-the-scenes with the creators of a film, animated or live action, to learn about the making of it. Disney's Zootopia was a film that touched the hearts of so many, making us laugh and cry (and just crossed the billion-dollar mark in ticket sales at the worldwide box office this weekend!). I love hearing about the inside of how a film is made and going inside the minds of the filmmakers and animators.
Recently I was able to meet and interview Story Artist Raymond Persi at the Walt Disney Animation Studios. Raymond grew up in the Hills and always dreamed of working at Walt Disney Animation Studios. His dream came true when he first worked on Wreck-it Ralph. Raymond is the creator of Flash, the lovable sloth at the DMV in Disney's Zootopia, which is out on Blu-Ray/DVD on June 7.
Often during the animation process, the animators will use their own voices as scratch voices (a temporary voice) to fill in as they animate during the rough versions of the animation. Sometimes this is done because the animators don't know if a character will be a permanent character in the film beyond a first screening since animations go through so many iterations. Sometimes it's simply a placeholder until the voice over talent can be cast if it isn't the big name talent. Every now and then those voices end up being the permanent voices of a character in the final version of the film, as was the case for Flash.
If you've seen the film Zootopia, you know the scene at the DMV (Department of Mammal Vehicle), which is run by sloths (oh, the irony!!) where Nick and Judy go to get information for a license plate. Raymond said his main goal when he voiced that scene was to be so slow and painful that it was like nails on a chalkboard to listen to. Most adults feel that way when we watch that scene, so apparently he nailed it.
The most memorable part of meeting Raymond Persi was being able to interview Flash (a high-tech puppet version) operated by Raymond. How much fun. Check out my interview below. My daughters think my interview is pretty funny because as they put it, Flash talks much too slowly.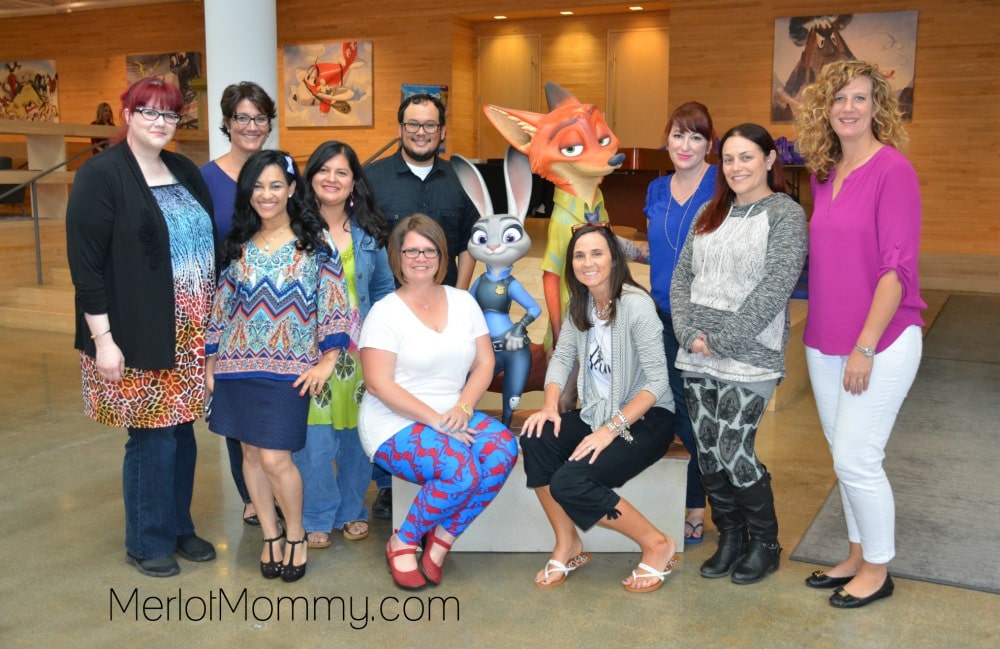 Grab your copy of Zootopia on BluRay/DVD today! (that's an affiliate link, by the way).
I've been invited on an all expense paid trip to LA courtesy of Disney. As always, all opinions are my own.