I drove the 2016 Mazda CX-5 as part of a press loan through Drive Shop USA. All opinions are my own.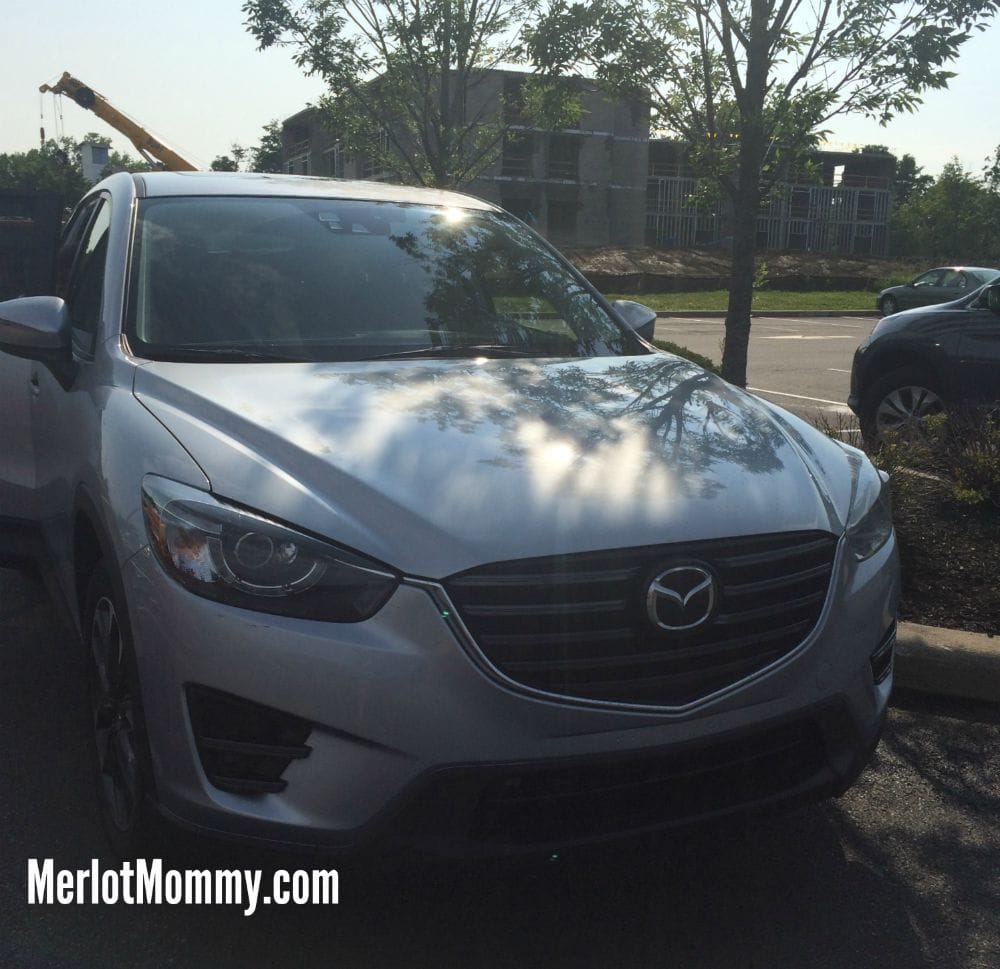 The 2016 Mazda CX-5 was a sweet ride. One of the things I love about a vehicle is how well the console area is set up. If I'm driving or riding, I like a great console, and I liked the layout of the console. It was easy to access my items without getting in the way of the shifter. If we were in the market to buy a new car, and a slightly smaller crossover SUV was on the list (we have 4 kids, so a family of 6), the 2016 Mazda CX-5 would definitely be on my list of vehicles to consider.
We drove the 2016 Mazda CX-5 on a week-long road trip in New York State last month. It had enough room for the five of us and just enough room (barely) for our gear in the trunk. To be fair, we were packed to the hilt for a 3-week trip, so we had a lot more stuff than we typically would. It had ample room for a typical road trip and average-sized family. When I went back down to the city with just a few pieces of luggage I couldn't believe how much space there was!
Over the week we drove about 1,200 miles, so she got a pretty good test drive. I was super impressed by the gas mileage we got. Unbelievably good gas mileage for the vehicle class. It's rated for up to 26 mpg city and 35 mpg highway, but we got well over that much of the time.
The 2016 Mazda CX-5 handled well and she's pretty, too. I love some of the safety features like the Smart Brake Support, and the Mazda Radar Cruise Control with Close Proximity Warning and the Distance Recognition Support System. With the Distance Recognition Support System, it uses a radar sensor to measure the distance between your car and the vehicle ahead of you when traveling at speeds of 19 mph or higher. The Distance Recognition Support System will recommend a comfortable following distance, and if you encroach upon this recommended distance, a visual warning shows in the CX-5's information display. Talk about a way to reduce tailgating and possible fender benders.