For the last 3 years, we've had the fun of visiting Washington Square's Santa HQ. This year, you can join in the fun, too!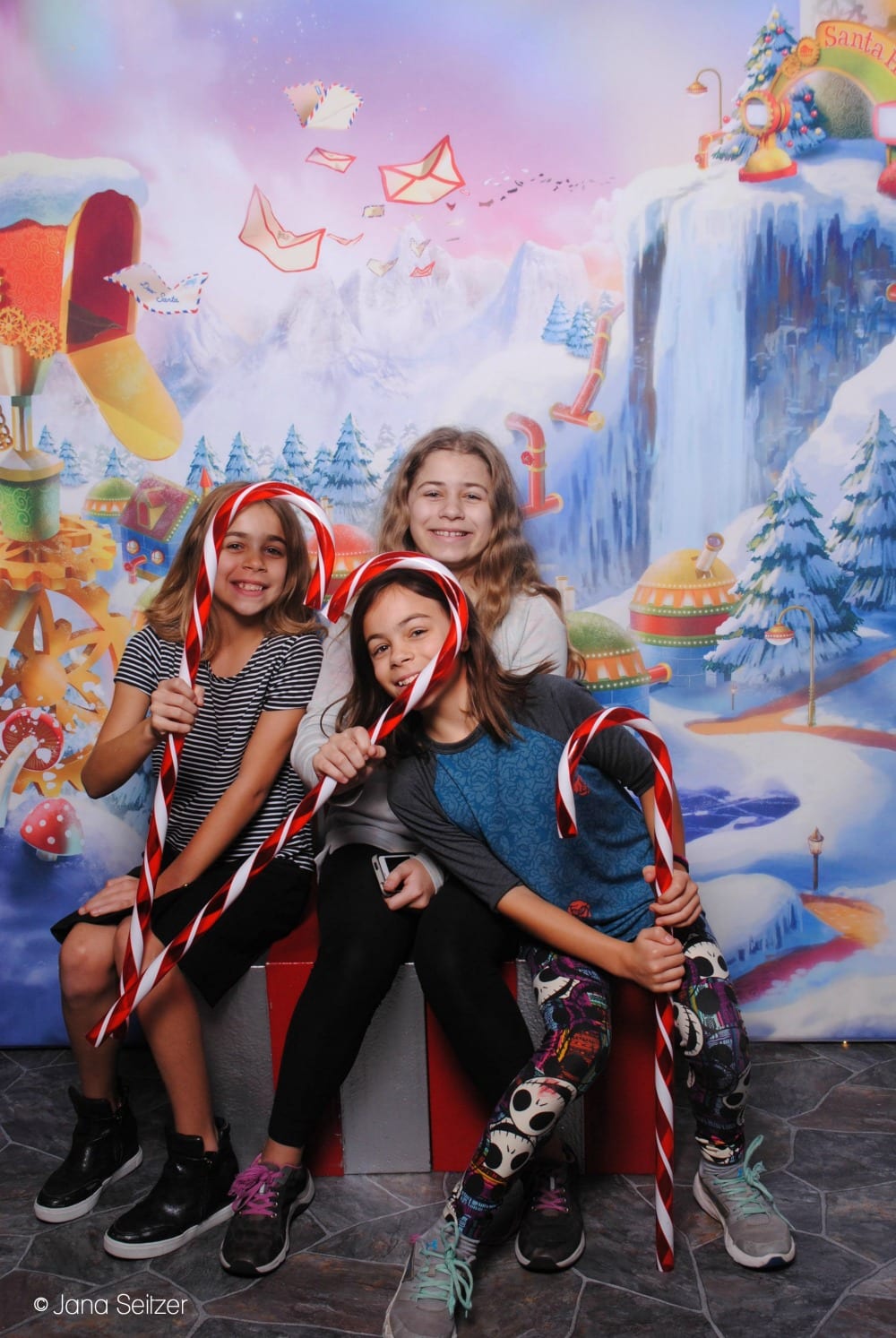 Thanks to Washington Square's Santa HQ for hosting us for a media visit. As always, all opinions are my own.
Guests are invited to explore the engaging world of Santa HQ and Santa is available for visits and photos through December 24. Reservations are available, but not required. Visit santa-hq.com for more information.
Here are 5 Reasons to Visit Santa HQ at Washington Square Mall
1. Santa's Workshop and Observatory in AR with Elf-Ray Vision
At Santa HQ, guests can customize their individual experience by using augmented reality to view Santa's Workshop and Observatory in magical ways. Visitors can download the Elf-Ray Vision app or use a provided tablet to discover the enchanting world of Santa HQ in stunning 2D and 3D digital screens. Especially if your kids love AR or gaming, this is such a fun feature.

2. Check the Naughty or Nice List
You can find out if you made the Nice list this year with the Naughty or Nice O'Meter. Enter your name, hop on the meter and watch it measure your niceness factor. Luckily, we're all on the nice list.

3. Take an Eflie
Take a photo of your self and your family and send a dancing Elf-gram.
4. Take a Photo with Santa
Families can start their adventure with a custom photo opportunity and end it with an in-person visit with Santa inside his modernized sleigh.
5. Give Back This Holiday Season
Guests are also encouraged to participate in Help Through Holiday Giving by selecting a heart-shaped ornament from the Sharing Tree and purchase a gift for someone in need in our community. Unwrapped gifts should be returned by December 20 to ensure Christmas delivery.
For more information about holiday hours, events and sales, visit ShopWashingtonSquare.com.