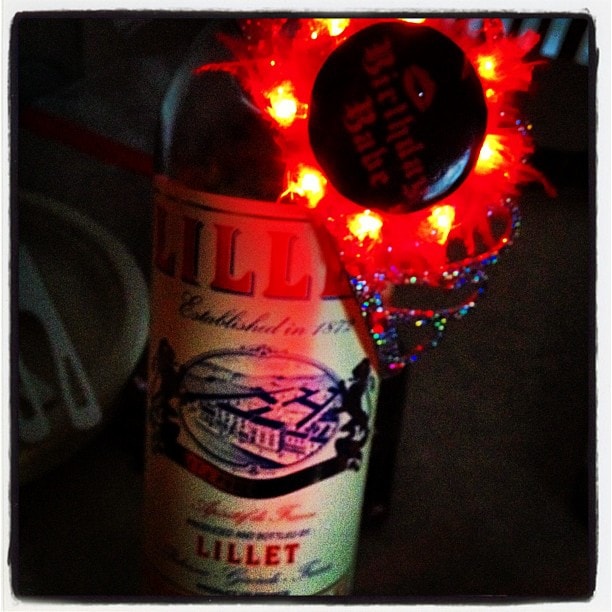 As you get older, birthdays take on a whole new meaning. Honestly, even thought I only have a few years before I round the corner to 40 (which is the new 30, ahem), overall I couldn't care less. Age is just a number, baby.
When you turn 16, you can get a permit (at least in the state where I grew up).
When you turn 18, if you are male, you can get drafted. If you happen to be me a Canada Day baby, major cities in Quebec (where the drinking age is 18) throw you birthday parties Independence Day celebrations with beer.
When you turn 19…same as 18 but in Ontario.
When you turn 21, well you've probably already been drinking for years underage at bars anyway, so now you can drink legally.
When you turn 30, well, you turn 30.
When you turn 35…wait for it…you start checking a different box in the age demographic when filling out data collection forms.
Really? 34 is not much different than 35, except that all of a sudden you are being lumped into a demographic with people who are a tad older (I'm not saying old, because 44 is not old) but it makes me feel old all of a sudden being bumped into that next demographic range. So any birthday between now and 4o will definitely not seem special. I'm certain of it. Heck, turning 40 might not even phase me since I'm already being lumped into a demographic with 44 year olds. Just saying.
The awesome part about getting older having birthdays is that the older you get more birthdays you have, your friends start getting you really cool gifts. Gone are the days of cheap alcohol and keg parties. Your friends—who know you love to drink wine—bring you fun bottles of wine. Sometimes they are simply your favorite varietals or vineyards, because you can never have too much of your favorite wine, and sometimes they introduce you to something new. Such is the case with my most recent wine gift from a friend (I will refer to this friend as JD to protect the innocent). She brought be a bottle of Lillet Blanc—which, ironically I had heard about for the first time on earlier in the evening,and then she showed up with a bottle!! It's as if she read my mind.
Lillet Blanc is my new favorite poison aperitif. How I had never heard of it until that evening is beyond me. I drink a lot of wine, and I love French wine in particular. Shocking, right?! It's a-mazing. This aperitif wine is a blend of Bordeaux wines (Sauvignon Blanc, Semillon, and Muscadelle) and citrus liqueur. I'm enjoying it chilled with a wedge of lime, but it can also be served with an orange or lemon wedge, on the rocks, or all or on its own. Or I'm sure any number of other ways. I'll have to buy more bottles to try them all. My friend mentioned it's also delicious with a sprig of fresh lavender, but I am fresh out.
The other awesome part about getting older birthdays is that your friends also feel the need to spoil you with frivolities necessities such as tiaras. Every woman should be given a tiara that lights up for her birthday!