When we travel as a family, education is always a huge part of that travel. We love finding something to learn about wherever we take the kids. As adults, too, my husband and I are continually learning, but for our kids, it's important that they are learning. For us, travel is about learning, exploring and experiencing new things, like the Altun Ha Mayan Site in Belize.
Disclosure: I participated in the #LetsGOCarnival retreat managed by SJ Consulting. The opinions on this blog are my own. Thanks to Carnival Cruise for hosting my family.
When I was growing up, my parents (my mother was a teacher and my father has a background in education even though that wasn't his chosen profession) always made sure that our travels had an education focus. When we traveled, we learned. Period. Whether it was exploring museums or visiting historical sites, we weren't just playing but learning on our family travels and family vacations.
When we were choosing our shore excursions for our recent Carnival Magic cruise, the Altun Ha Mayan Site & River Wallace excursion in Belize really stood out. Mayan ruins are something I'd always wanted to see, so who knew when that opportunity would present itself again. When I showed my kids the options for Belize they agreed that the Altun Ha Mayan Site, an ancient Mayan ceremonial center, sounded really cool. So that's the one we chose. I love that my kids are so open-minded. So many kids would have opted for the beach or snorkeling or something less "educational" and straight up more "fun."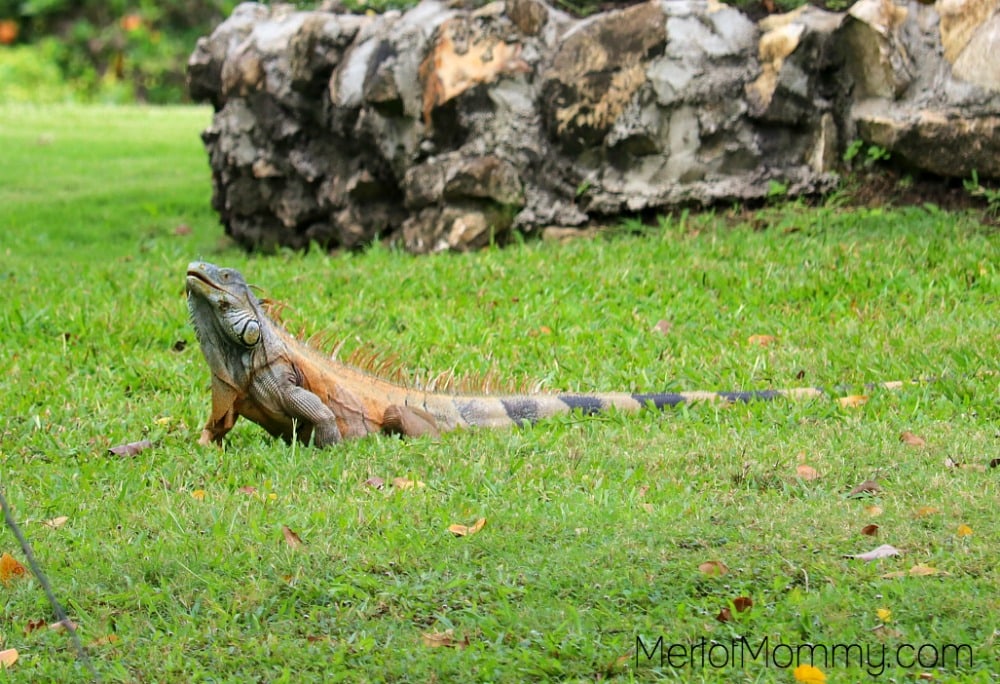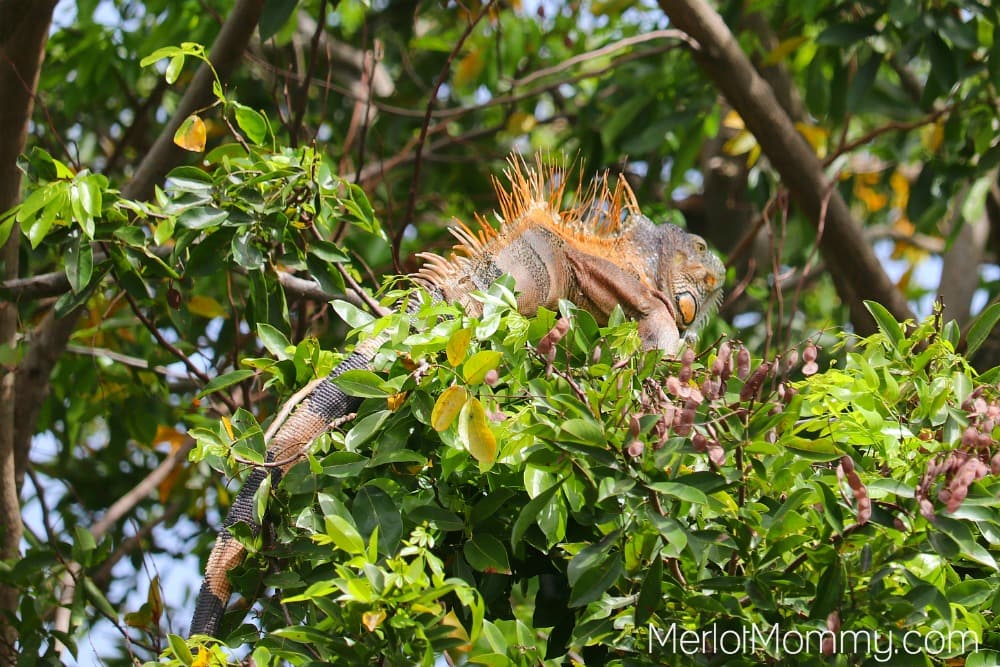 Our excursion started with a 90-ish minute boat ride along the River Wallace on the edges of the lush rainforest to see wildlife. While it wasn't the day for howler monkeys or spider monkeys, we did see some manatee, bats, birds, and iguanas. We also saw lots of lush flora and fauna such as mangroves, bamboo, cashew trees, mahogany trees, and mango trees. If you've never been to this part of the world, seeing some of this flora and fauna in and of itself is neat. Our tour guide and riverboat operators were fabulous. Humorous and knowlegeable—you can't ask for anything more.

Just seeing the trees that some of your favorite foods (cashews and mangoes) grow on is enlightening. Learning how time-consuming it is to harvest a cashew is fascinating. Did you know that when you buy "raw" cashews in the store it isn't actually raw? It's actually been steamed because the raw cashew is somewhat poisonous! Cashews are in the same family as poison ivy and poison sumac, so their plant has irritants called urushiol that will cause a reaction to your skin and you have to be careful when handling the plant. In this vein, because raw cashews contain urushiol droplets you can't eat them raw so they have to be steamed. But enough about what we learned about cashews!
We stopped for tasty local cuisine for lunch at the Black Orchid Resort where we then boarded a tour bus to drive 45 minutes to the Altun Ha Mayan Site.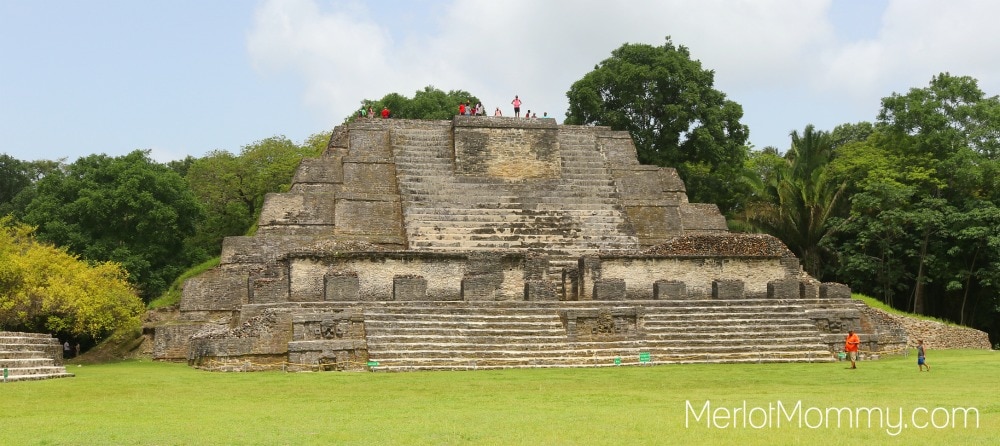 At the Altun Ha Mayan Site, we walked around part of the ancient ceremonial center. While the full ceremonial center is about 5 acres, we only walked around maybe 1.5 to 2 acres. Archeologists did not know about the Altun Ha Mayan Site until 1963 when pilot and amateur Mayanist Hal Ball noticed the site from the air. Three plazas and 13 structures mark the epicenter of the Altun Ha Mayan Site with the largest of the pyramids being The Temple of the Masonry Altars. In 1965, this is where Professor David Pendergast of the Royal Ontario Museum discovered the nearly 10-pound jade head of the Sun God Kinich Ahau in the tomb of the Royal Priest. Located only 7 miles from the sea, Altun Ha was also a vital trade center during the Classic Period (250–900 AD) and may have had a population of about 10,000 people. This work at the Altun Ha Mayan Site was made possible through the Government of Belize and USAID under the Tourism Management Project. For those of you who know me personally or know my background, I worked for a USAID government contractor for 5 years as a Director of Communications, so projects such as these are near and dear to my heart because of the jobs and economic stability they bring to the area. That international assistance budget, roughly 1% of our federal budget, sometimes goes toward projects such as these that are there for everyone to enjoy for years to come—projects that allow us to show our children firsthand how people lived thousands of years ago, that allows us to tie in real-world tangible teaching opportunities instead of strictly photos in a textbook.
After the Altun Ha Mayan Site, we took the bus about an hour back to Belize City to the port for just a few minutes of shopping in town before taking the tender boat back to the ship.
We loved this excursion. It was fun, educational, and my kids loved hiking to the top of the pyramids at the Altun Ha site. It's a long day and it's hot, so be prepared for that. And if you're traveling with really little kids, you may find yourself asking to borrow a washroom from a random person on the River Wallace because every kid will desperately need to use it 3/4 through the riverboat cruise.