I received a suitcase from American Tourister for review. As always, all opinions are my own.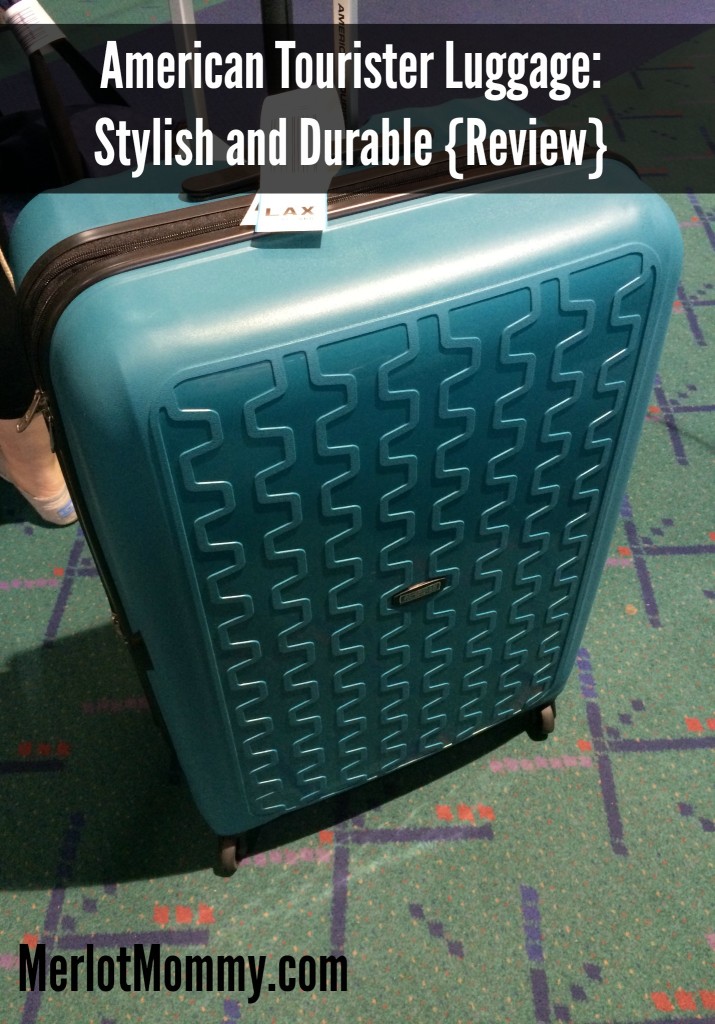 From Walt Disney World Resort to Disneyland, Alaska to Oregon, and California to Florida, American Tourister Luggage has got your travel luggage needs covered.
American Tourister offers style, durability, and colors that don't leave your luggage looking like every other bag on the luggage carousel. Whether you need casual or business luggage, they have luggage for all of your travel needs. For more than 75 years, American Tourister has been one of the largest luggage brands in the worlds.
As a travel blogger, I put a lot of miles on my luggage. American Tourister is durable and fashionable and can withstand the abuse that luggage must endure when one travels as much as I do. I've never had luggage hold up as well as my American Tourister Duralite 360 28″ Spinner did. I'm so impressed. Every first trip my new luggage is trashed…but not my new American Tourister Duralite 360 28″ Spinner. I've just returned from long trip number four since April, and my luggage has held up beautifully! It's seen more than 10,000 airline miles and it's like new! I'm amazed. The wheels of the American Tourister Duralite 360 Spinners (available in 20″, 24″, and 28″) make navigating even the heaviest luggage simple and seemingly weightless. Plus, the 28" suitcase only weighs 9.9 lbs., which makes more room for the items you need to pack or for souvenirs and less weight wasted on dead weight of the suitcase. The unique raised texture on the suitcase provides scratch resistance and the shiny recessed area provides a pop of color and visual appeal. The locking lightweight aluminum handles remains protected in its flush, recessed position. It also expands for added packing capacity. The interior design includes a wet pocket, accessory pocket, and full interior divider as well as a modesty pocket and elastic cross-straps for helping keep your items in place. As with all American Tourister luggage, the Limited 10-year Global Warranty mean your suitcase is meant to last, and American Tourister will stand behind their products.
Another really cool thing about American Tourister is that they offer amazing designs, such as fun limited edition designs like this new Star Wars series. Who doesn't want a Darth Vadar or R2-D2 suitcase? I'll take both please.