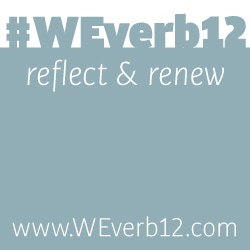 Today's prompt: associate [LISTEN]: What blog/book/article spoke to you the most in 2012?
The best book I read this year, and one of the best I have read in awhile, is "Let's Pretend This Never Happened: (A Mostly True Memoir)"
 by Jenny Lawson. Now, if you aren't familiar with Jenny Lawson, aka The Bloggess, I suggest you check out her blog. She's fucking awesome really amazing.
Lawson's book spoke to me.  In some ways, I can relate to her childhood. No, my dad never came in my room with a dead squirrel in a box and tried to get me to believe it was alive, but he did plenty of other crazy shit stuff. It's the fact that despite all that Lawson has gone through in both her childhood and adult life, she still has a sense of humor about life and all it throws at you—and a damn good sense of humor to boot—that is why her book spoke to me. Her book will make you laugh and cry—and possibly both at the same time—but well worth the read. Her spirit and ability to move forward in life encourage me. It's all about perspective. I know that if she can get through the things she's been through and look back on them and laugh, anybody can.