I received Beados for review as part of the MPM Holiday Gift Guide. All opinions are my own.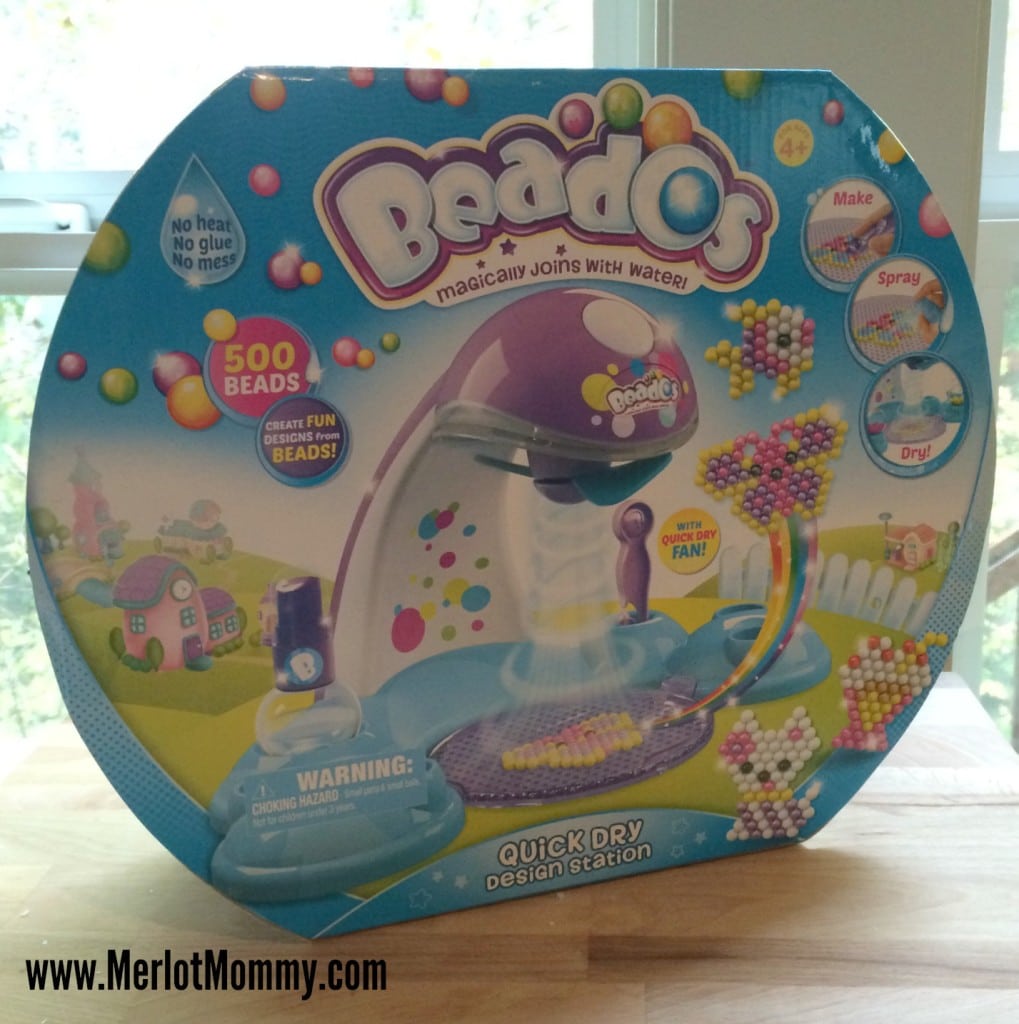 Beados™ is the craft activity by Moose Toys where kids create designs using beads that magically stick together! In three simple steps, kids can create their own Beados worlds with beads that stick together with just a spray of water. Once dry, the beads are fused together and kids can place their designs in the enclosed display stands and use the connectable play pads and scene cards to create a Beados world of their own. Beados is available at mass retailers and is appropriate for ages 4 and up.
We love designing with Beados. The new Beados Quick Dry Design Station makes it easier and quicker to create and dry your bead designs. No heat or glue is required…water is all you need!
You use the design try to build your design, then you spray the water on the beads, and turn on the fan and let your design dry more quickly! The Beados Quick Dry Design Station runs on two AA batteries (not included) but you get an awful lot of fanning with those two batteries.
The station also comes with spots to hold pods of Beados for organizing your colors. You can use the station with other Beados beads, design cards, and trays. Now, if only I could remember where the other Beados ended up…

Enter to win a gift pack from Beados
One winner to receive:
6 Beados Theme Refill Packs ($7.99 each)
1 Beados Starter Pack ($12.99)
2 Beados Activity Packs ($14.99 each)
1 Beados Quick Dry Station ($19.99)
TOTAL MSRP: $111 (US only)
Residents of the U.S. ages 18+ eligible to win. One entrant per household. Winning entry will be verified for eligibility. Good luck!