I received a SprüKits for review. All opinions are my own.
SprüKits Arkham City Batman is a new poseable action figure model kit that requires NO GLUE, NO SCISSORS, and NO PAINT. My 11-year-old son built the Batman pictured above in about 30 minutes without the use of any adhesives. He loved it because he could build it quietly in his room without interruption from his little sisters; I loved it because there was no chance of messy art supplies getting on the bedroom carpet!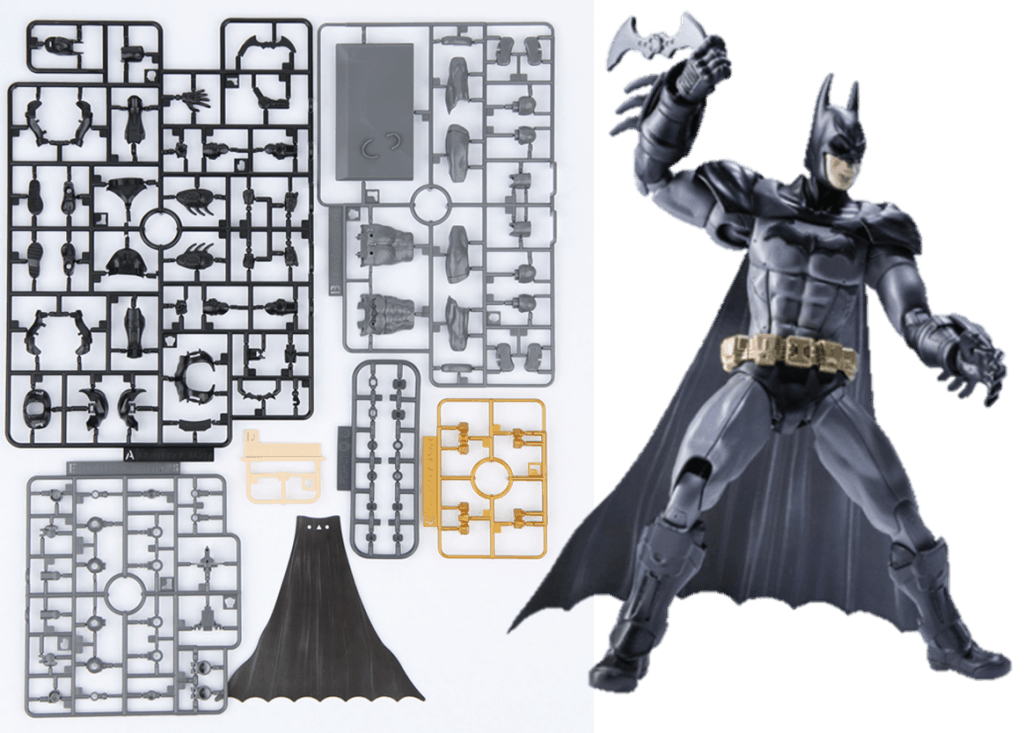 SprüKits is the next evolution in the original Japanese toymaker's best-selling model kits, SprüKits are designed with the most advanced injection molding technology available. The model kit parts snap together without glue, paint, or scissors, as is typically expected in a model kit. This is a great holiday gift idea for beginner model kit experimenters to those seeking an intense challenge. SprüKits offers three different levels of construction play for all skills with increased complexity and build time, delivering a larger figure with sharper details, and increased articulation and poseability. From Batman, Superman, and the Joker, there are 13 characters options available from DC Comics, Microsoft's Halo®, and TV Tokyo's mega hit LBX franchise. Prices range from $9.99 to $54.99.