I received a Camera Coats cover and strap for review. All opinions are my own.
Whether you're a professional photographer or just learning to use your DSLR you still want to protect your investment and look good doing so. Camera Coats makes the perfect camera bag for traveling and fashion strap to go with it. Camera Coats are simple, easy, and smart. Your camera is protected whether its around your neck, in your handbag, or stuffed into you carry on bag. The Camera Coats is also a perfect camera bag for moms, as you can put it inside of your diaper bag or purse. Emily at Camera Coats designed the Camera Coat to eliminate the need for having to always carry around an extra camera bag. Luggage, diaper bag, camera bag…we all know which would be the first to go!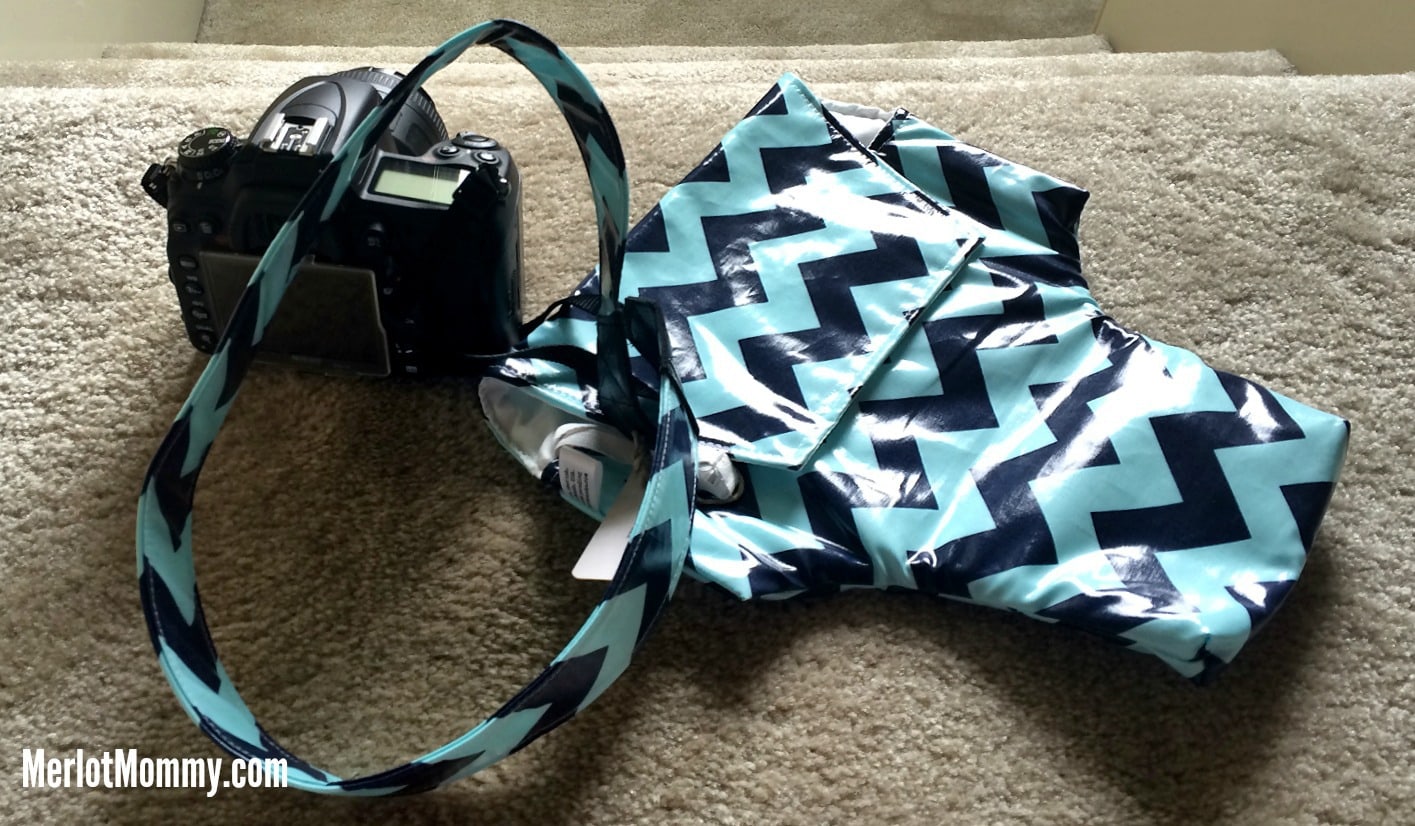 I love that Camera Coats are waterproof. I've use my Aqua Navy Chevron Super Pro with matching camera strap twice now while traveling on press trips and vacation. They come in 5 different sizes (along with matching straps to coordinate or complement depending on your style). Camera Coats makes it easy to ditch my giant camera bag but still protect my DSLR and lens with fitted, padded protection: it's the perfect spring break camera bag. The Camera Coats fitted, padded, waterproof design was patented in May 2014.
I also love that Camera Coats are carefully handmade by local women in the USA and packaged and shipped by adults with disabilities. It makes me feel good to know that my purchase is supporting local women and families right here in the USA. Mother's Day is just around the corner? What a great gift a Camera Coats would make! Through Mother's Day all Camera Coats are only $30, no special code needed!
Learn more about Camera Coats:

Find Camera Coats online
Facebook | Instagram: @camera_coats | Pinterest: @cameracoats | Twitter: @cameracoats