While public education in the United States is a given and something that all students can receive as part of our tax dollars, in many countries, girls are hungry to learn and face daunting barriers to girls' education. This back-to-school season, please consider a donation with CARE.org to help girls everywhere go to school. Keeping girls out of school sentences them to a life of poverty and poor health. CARE.org is there to help.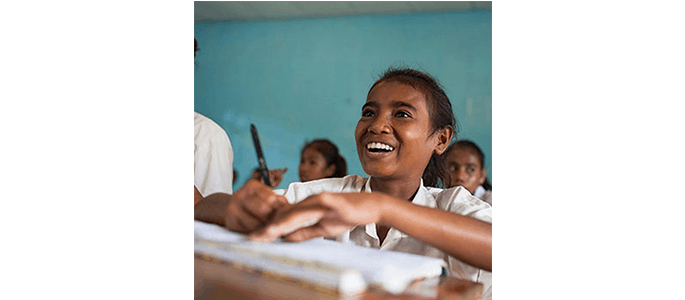 The statistics are startling. As a mom of three young girls and having worked in international development services, this is a topic that is not foreign to me and one that is near and dear to my heart. Girls' education is the single best investment we can make to fight poverty around the world. Women earn 10%–20% more for every year of school completed; children of educated mothers are 2x as likely to go to school. Children born to literate moms are 50% more likely to survive past the age of 5.
CARE.org is a global humanitarian organization that fights poverty by empowering girls and women. CARE has reduced cut the girls' dropout rate in half in and around Mampong, Ghana, by working with village leaders and the local school officials on programs to promote girls' enrollment and retention. Watch the video to see how Jennifer is overcoming the burden of fetching water for her family through the help of CARE.
The best back-to-school gift you can give is a gift that helps more kids go to school. Visit CARE.org learn more about their work and to buy back-to-school gifts that support girls' education around the world and empower them to make their dreams of education a reality.