As a kid, I remember snacking on Honey Maid graham cracker as an after-school snack. Honey Maid has long recognized and celebrated that while the makeup and day-to-day lives of families have evolved, the idea and importance of wholesome family connections remains the same. Let's celebrate wholesome family connections on National Adoption Day on November 21st. National Adoption Day is a collective national effort to raise awareness of the more than 100,000 children in foster care waiting to find permanent, loving families.
In my family, adopted meant nothing different than family. I grew up with two cousins who were adopted. They were 2 of 5 kids in their family. They were just kids. My cousins. My family.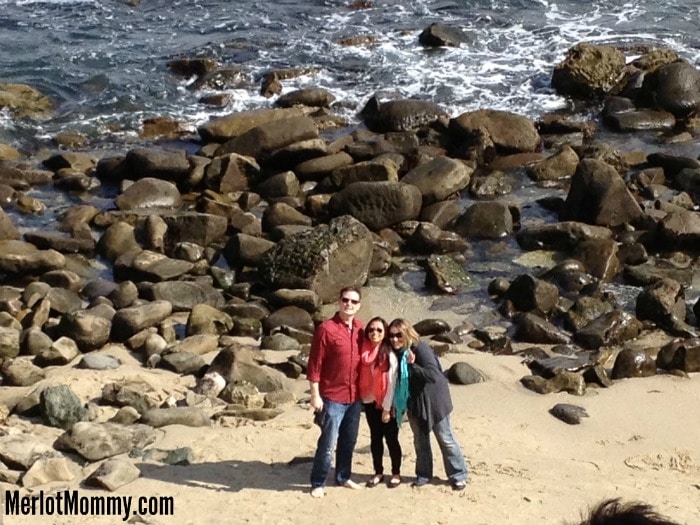 In fact, the youngest and I were the closest of all the kids, probably because we were closest in age, but the fact that she was adopted never meant a thing to me. She was simply my cousin, my family, my friend. We spent summers camping together and holidays celebrating.
It is no secret that the American family has evolved since you and I were growing up a couple of decades ago, and even more so since our parents grew up. Nearly 40% of children don't live with both of their biological parents. Only 62% of children live with their two biological parents. [1] Growing up, two of my best friends were both raised by their grandparents. More than 125,000 same-sex couples are currently raising children in the U.S. [2] More than 1.5 million American families [3] have been touched by adoption, including my own extended family. My two cousins are adopted, and my husband's cousin and his wife have recently adopted a daughter, below.
Just like the American family, Honey Maid has continued to evolve across its 90 year heritage. From classic grahams to Teddy Grahams, Honey Maid's wholesome products are made with whole grains and real honey, without high-fructose corn syrup or artificial colors, and are wholesome snacks families can agree on for any occasion.
Honey Maid is great for wholesome snacking just like it was when I was a kid. The classic graham cracker makes s'mores fun for the whole family, or simply serves as inspiration to create every day wholesome snacks like the Very Berry "Cheesecakes." Or eat them plan like I did. My kids live graham crackers straight out of the box. And you can't go wrong with Teddy Grahams. Made with 8g of whole grains per 30g serving, Teddy Grahams are a snack parents can feel good about giving their kids.
[1] http://ncfmr.bgsu.edu/pdf/family_profiles/file139447.pdf
[2] http://williamsinstitute.law.ucla.edu/wp-content/uploads/LGBT-Parenting.pdf
[3] 2010 U.S. Census
I was selected for this opportunity as a member of Clever Girls and the content and opinions expressed here are all my own.