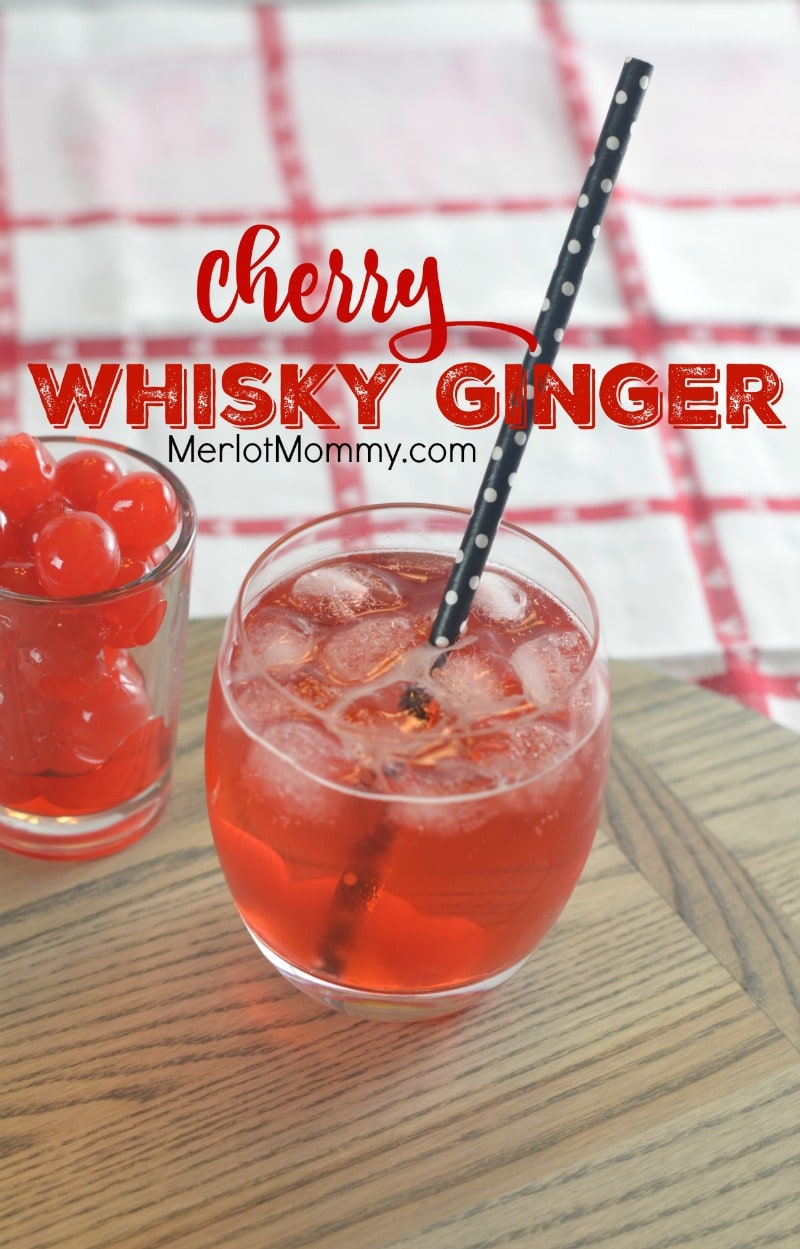 I love a good whisky ginger, preferably with some good whisky. I usually make mine with Maker's Mark. This Cherry Whisky Ginger is a twist on a classic Whisky Ginger, perfect for Valentine's Day, to celebrate National Cherry Month in February, or for any celebration where you might be looking to add a hint of red to your celebration and theme, or if you're simply looking to shake-up your classic Whisky Ginger.
This post contains affiliate links, meaning that when you click on a link that we recommend, we may receive a teeny weeny commission if you purchase a product. We wouldn't be doing our job to pay the bills if we didn't monetize somehow!

Cherry Whisky Ginger
Ingredients
Directions
Place a few ice cubes in the bottom of your rocks glass.
Pour the whisky in the glass over the ice. Add the Maraschino cherry juice.
Top off with Ginger Beer Brew, about 5 oz.
Add cherries.
Serve with a straw.