With as much traveling as we do as a family, it's nice to find a hotel that makes you feel at home when you visit. Finding the comforts of home with amenities and ambiance with enough space that you aren't stumbling on top of one another can be a challenge in a family-friendly accommodation.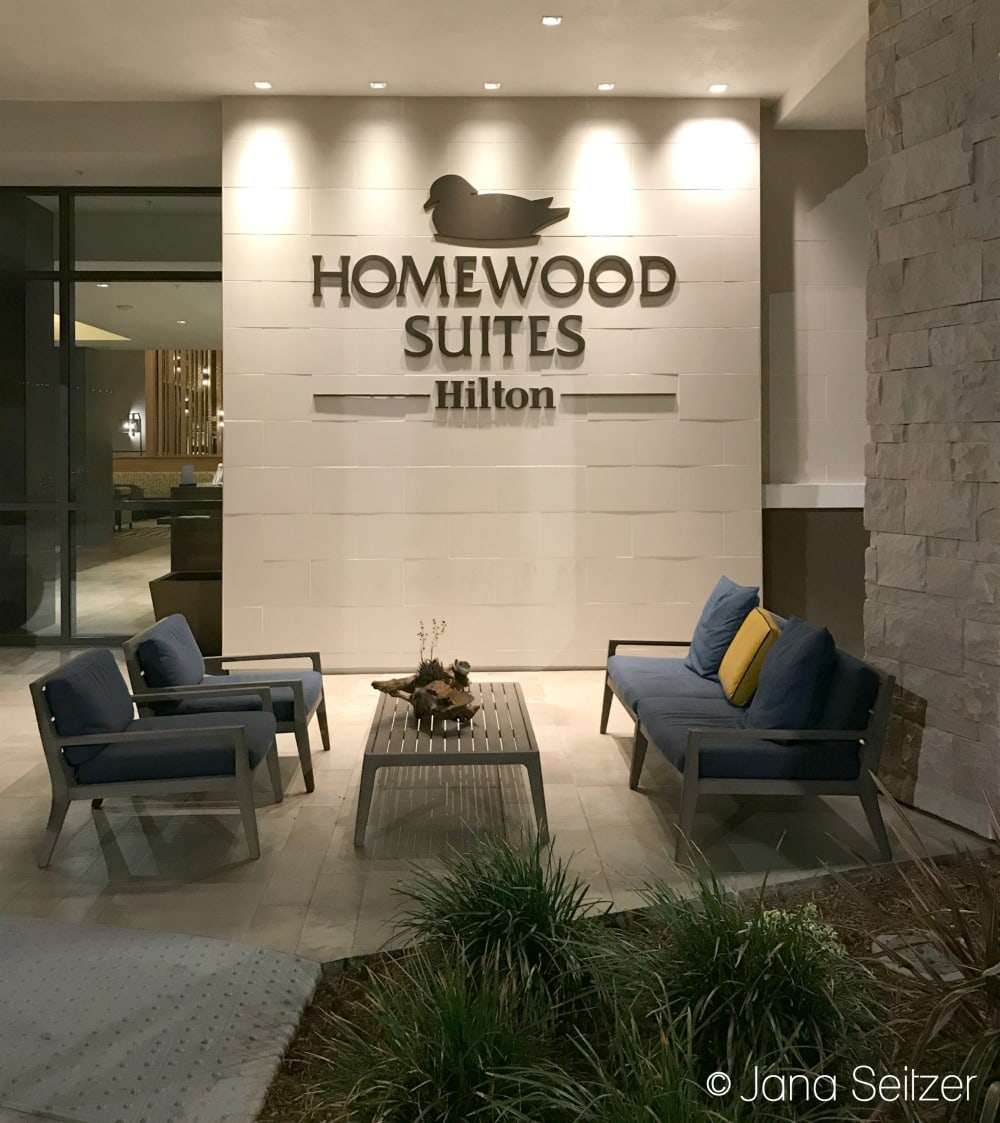 Homewood Suites is a favorite of ours just for this reason. Thanks to the Homewood Suites San Diego Hotel Circle-SeaWorld Area for hosting us to show us how incredibly perfect their property was for our family's stay in San Diego.
We're loyal Hilton property visitors, so we often look for Hilton properties. We love the variety that they offer depending on the needs of our stay. Homewood Suites by Hilton is our go-to family accommodation when we travel.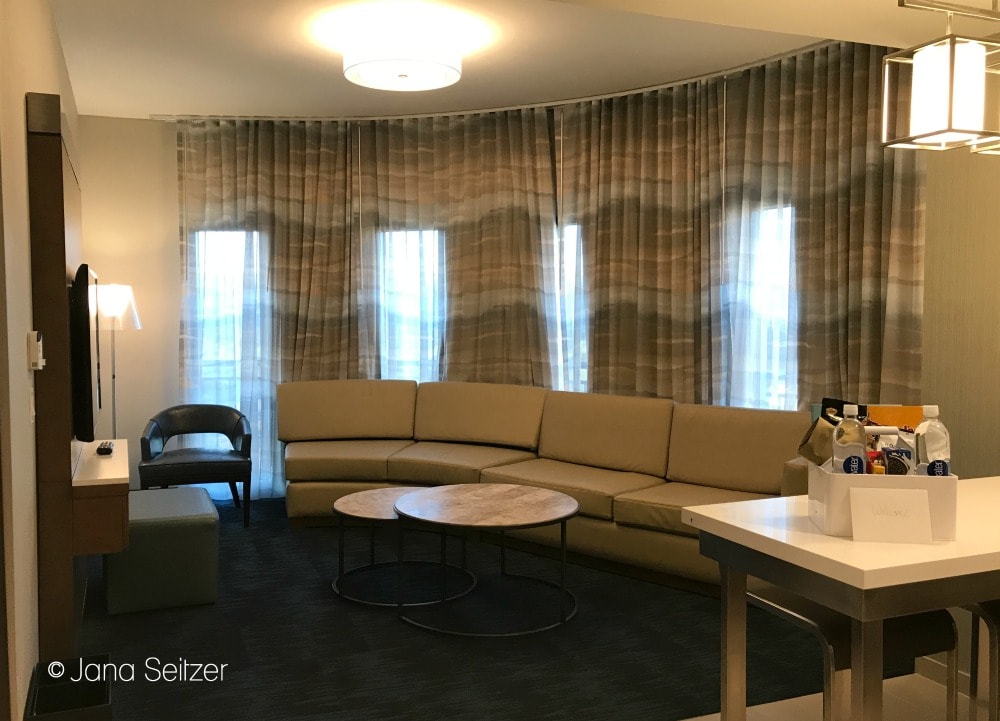 The Homewood Suites by Hilton San Diego, CA Hotel Circle-SeaWorld Area is an extended stay hotel in Mission Valley located close to the airport, SeaWorld, the zoo, and beaches. We were in San Diego for a visit to SeaWorld and Aquatica so the location was a perfect option.
We love how their spacious one-bedroom suites offer free internet access, a work desk with ergonomic chair, a sofa bed, an HDTV plus plenty of extra USB ports and outlets for electronics. The in-room fully equipped kitchen includes a full-sized refrigerator, a microwave, a two-burner cooktop and a dishwasher to make you feel at home.
Some rooms feature floor-to-ceiling windows for a beautiful view of the area. There's something for everyone. Space to spread out, TV/movie watching options, all the outlets you need for a family, plus amenities like a pool and fitness facility. There's also on-site laundry, which is huge for anyone who has ever traveled with kids for more than a few days!
The separate sleeping area and living room is perfect for families or children with special needs who need space to get away from one another or for families who need a bit more space. They also have amenities like cribs and playpens for families with very small children.
Their free hot breakfast is a great start to the day with lots of options and their evening social during the week is a perfect way to unwind after a long day.
I loved being able to grab an evening snack and a glass of wine and sit by the fireplace while my girls played chess on a life-sized chess board and other games in the courtyard area. This Homewood Suites by Hilton San Diego, CA Hotel Circle-SeaWorld Area is the perfect location and configuration for families.