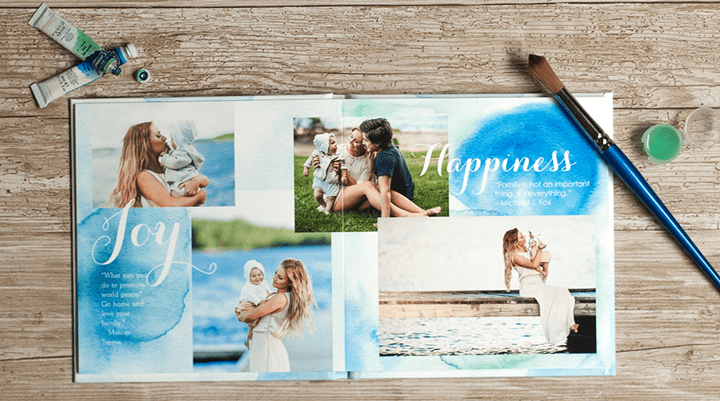 Mixbook.com is a photo book company that allows the user to completely customize their photo book creation experience. Currently they are having a site-wide sale with savings of up to 50% off, and you can save now on purchases on Mixbook.com Use promo code: SMREND50
Mixbook.com is easy to use. You can upload your photos directly from your computer or upload them from social sharing sites such as Facebook, Picasa, Flickr, Instagram, PhotoBucket, or Smugmug. If you want to create a project that other people collaborate with you on, you can then invite friends and family to join you in creating your special project. Everyone can upload their photos to the same project, and then personalize and decorate their pages together.
Whether you want to make a family photo album, something remember your vacation by, or a wedding album, MixBook has a template an photo album for you. With a number of books to choose from, getting started is super easy and you can design your book on mobile or desktop. Customizing the project is easy.
Add, move, and resize pictures and text in your project.
Insert exact hex codes to create matching wedding invitations with wedding colors
Select from thousands of backgrounds and over 200 thousand free stickers.
Choose from over 100 professional pre-designed themes.
Invite your friends and family to collaborate so they can add photos, create pages, and edit the content.
Use Auto Fill to automatically place photos for a fast and easy book.