Are you looking for a great way to have fun with your family during the holiday season? You should visit the Village Green Christmas Market! While you visit, you can stay in the Village Green, which even offers pet-friendly rooms and a dog park! At the market, you will enjoy a dazzling display of 500,000 lights decorating the market in gorgeous displays, as well as appearances of live reindeer and Santa himself!
We had a great time at a hosted media event a couple of weeks ago checking out the scene. Great food, great vendors, fabulous light displays!
You can peruse the selections offered by the various vendors, or huddle around an open fire while you listen to the live music performances. The event has doubled in size from last year, with twice as many lights—and a portion of the market is located by hotel's historic depot building, which was used as a train depot for the Blue Goose from 1901 to the late 1980s.
Guests have the delight of enjoying authentic German food and drinks, and kids can even have their pictures taken with Santa! Admission to the market costs $5, but children 10 and under are free. Tickets available at the entrance, but if you want to be sure they don't sell out before you pick some up you can get them online in advance. More information about the Village Green is available at www.thevillagegreen.com, so get some tickets and come by with your family!
Stay at The Village Green on an overnight package starting at just $119, and receive a hotel room, event tickets, and breakfast.
The Village Green Christmas Market is open 5-9pm, November 23 through December 23.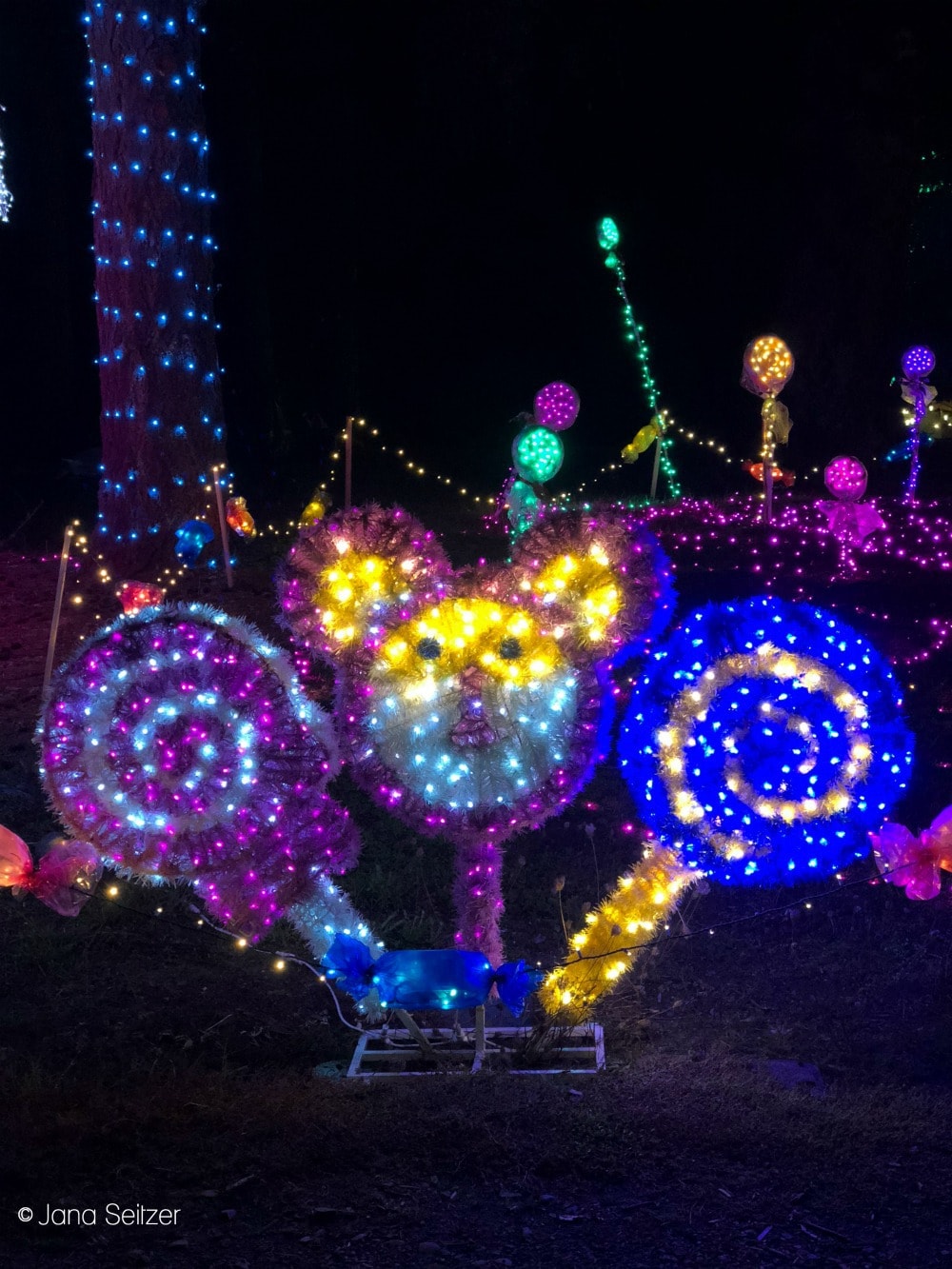 Thanks to the Village Green for hosting our family! All opinions are our own.