I received a sample of Dancing Deer cookies. As always, all opinions are my own.
Fall is here! Think sweaters, apple orchards, ginger, molasses, clove, spice, and pumpkin flavored treats.
Artisanal baker Dancing Deer offer some of my favorite treats for any time of year, especially fall. Their Molasses Clove cookies are my absolute favorite product. Chewy, delicious, and molasses clove goodness. Seriously maybe my favorite cookies ever. As a former East Coaster, I love that all of their items are baked in their Boston Bakery of only the highest quality ingredients. When we lived in Vermont it was so easy to come by their delicious treats. In Oregon, not su much. I have to mail order them. Even their packaging is beautiful. They make a fabulous gift for yourself, as a gift to send, or as a corporate gift (I used to love office holiday deliveries because Dancing Deer was always included!).
They launched a new line of gourmet Dessert Bites this fall. Dancing Deer's Pumpkin Spice and Caramel Apple Dessert Bites are under 200 calories per serving, are scratch baked in Dancing Deer's Boston bakery and are made with only the best ingredients. Dancing Deer's Master Baker Jennifer Shelley spent a year perfecting the recipe to ensure that each bite of the Pumpkin Spice bursts with the true flavor of pumpkin.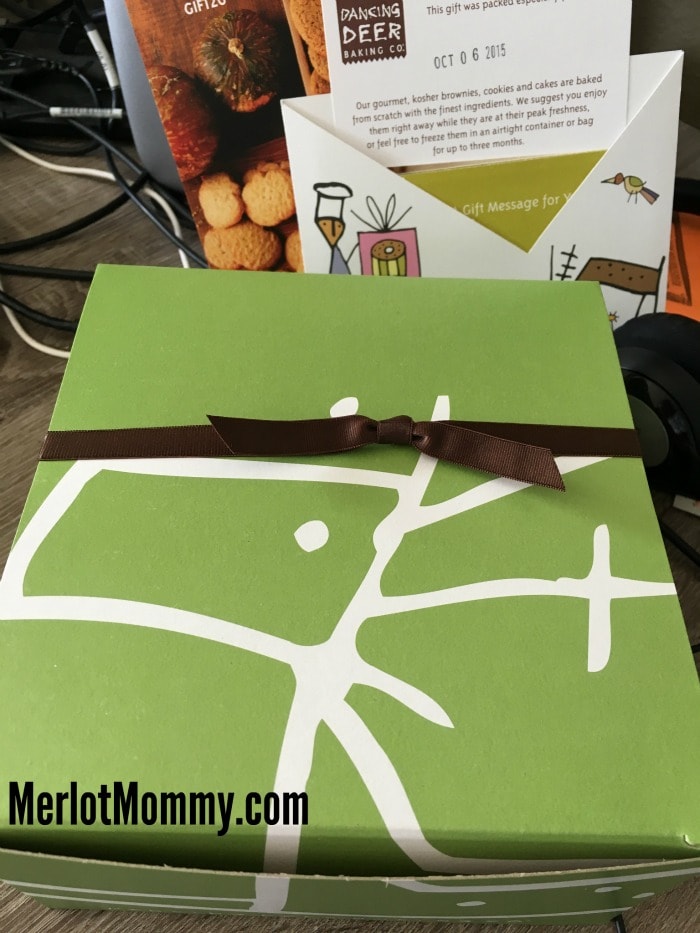 Also new for fall 2015, Dancing Deer's Pumpkin-Palooza Gift set (includes Pumpkin Spice Chewy Cookies, Pumpkin Shortbread Cookies, and Pumpkin Dessert Bites) allows you to send the perfect surprise treat to your most pumpkin-crazed friend.