We've partnered with Little, Brown & Co. to share this post!
As a mom of kids in sports, we have a short (maybe long) list of dos and don'ts of being a sports mom.
I've never been the type of parent that is pushy. My parents weren't that way, and I have zero interest in being that mom to my kids. Heck, half the time my parents didn't even come to my sports events. I guess part of that was my begging for them not to come (that's embarrassing as far as I'm concerned), but also they have lives outside of sitting at every single event I attended.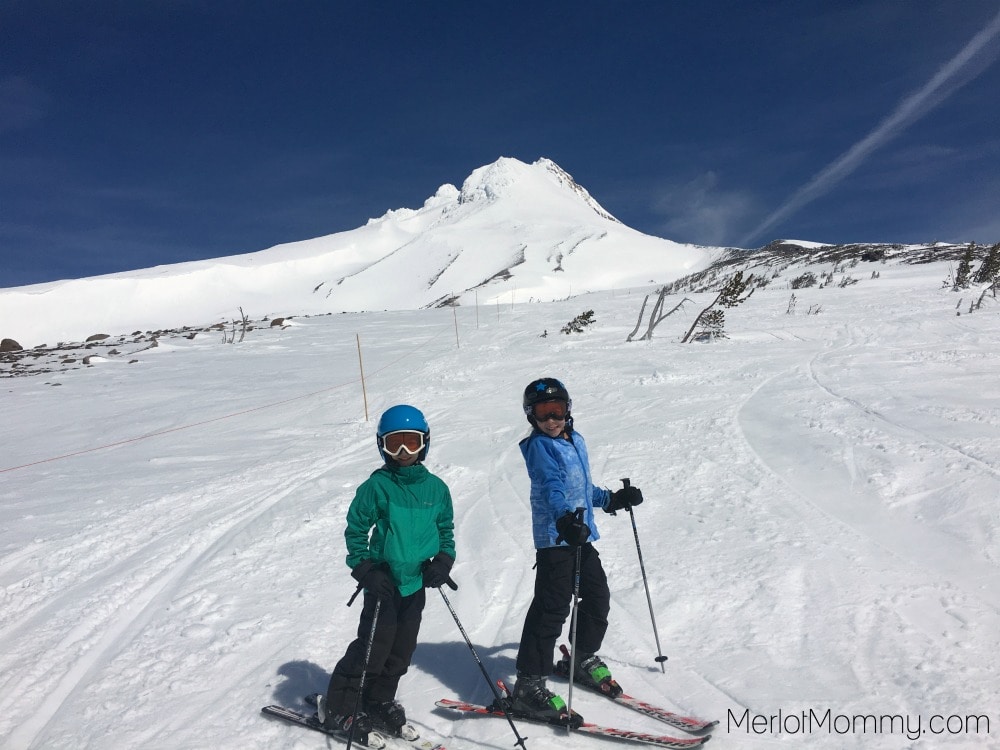 I started thinking about all the "rules" of being a sports mom after reading Penguins of America, a new illustrated book from James Patterson and his son Jack. Yes—that James Patterson, known for bestselling thrillers and hilarious middle-grade reads—but this book is different from anything he's done before.
It's really funny and puts everyday life into a silly perspective when you see how it looks through the waddle of a penguin. I laughed so hard at the pictures of penguins being sporty – check out a couple below and then read on for my Dos and Don'ts list for Sports Moms (plus a giveaway at the end!)
Here are the Dos and Don'ts of Being a Sports Mom from our perspective.
Do always send/wear the appropriate protective gear. The first weekend of ski racing this year a girl on my daughter's race team wrecked and got taken off the race course in a sled by ski patrol. Head and neck injuries are no joke. Don't mess around when it comes to protection.
Don't cheer too loudly. You don't want to be that parent that embarrasses your child.
Do throw a liner of towels or plastic bags in the back of your vehicle. You'll find your car or SUV will quickly get covered in snow, gravel, mud, dirt—whatever ick comes from your snow boots, cleats, etc. will cover your car.
Don't forget snacks. You'll find your kids are always hungry with all of their activities and extra calories they burn.
Do hydrate. Make sure everyone has water. Especially for sports like skiing and snowboarding when you're hanging out at higher altitudes, you'll need a little extra water after working out.


Enter to win a copy of the Penguins of America and $100 Visa Gift Card
Use the Rafflecopter below to enter to win.
U.S. entrants only, ages 18+. Ends 6/7/2017 at 11:59 pm PST.
About "Penguins of America"
A lavishly illustrated, humorous book from the world's #1 bestselling writer and his son that shows how humans and penguins really aren't that different after all.
"Penguins of America" is James Patterson's first book with his son, Jack. His son's love of penguins was the original inspiration for the book. When Jack was 5 years old, he told his father he should write a book about penguins. Twelve years later, we have "Penguins of America," a collaborative creation between father and son.
Penguins—our lovable, cute, flightless friends who are constantly dressed for a formal occasion—have always fascinated humans. As we shuffle through life one day at a time, it's easy to take things far too seriously, but when we see penguins taking a walk in our shoes it's impossible not to recognize how silly we can actually be. Featuring humorous illustrations with captions that show penguins in the day-to-day situations that we've all experienced—from a relaxing day at the beach to a stressful morning commute—"Penguins of America" is a hilarious and charming send-up of daily life.
About the Author
James Patterson received the Literarian Award for Outstanding Service to the American Literary Community at the 2015 National Book Awards. His other awards include two Emmys, the Edgar Award, and the Children's Choice Award for Author of the Year. He is a tireless champion of the power of books and reading, exemplified by his new children's book imprint, JIMMY Patterson, whose mission is simple: We want every kid who finishes a JIMMY Book to say: "PLEASE GIVE ME ANOTHER BOOK." He has donated more than one million books to students and soldiers and has over four hundred Teacher Education Scholarships at 24 colleges and universities. He has also donated millions to independent bookstores and school libraries. Patterson will be investing proceeds from the sales of JIMMY Patterson Books in pro-reading initiatives.