"Doug Unplugs" is now streaming on Apple TV+ with the first seven episodes available for viewing.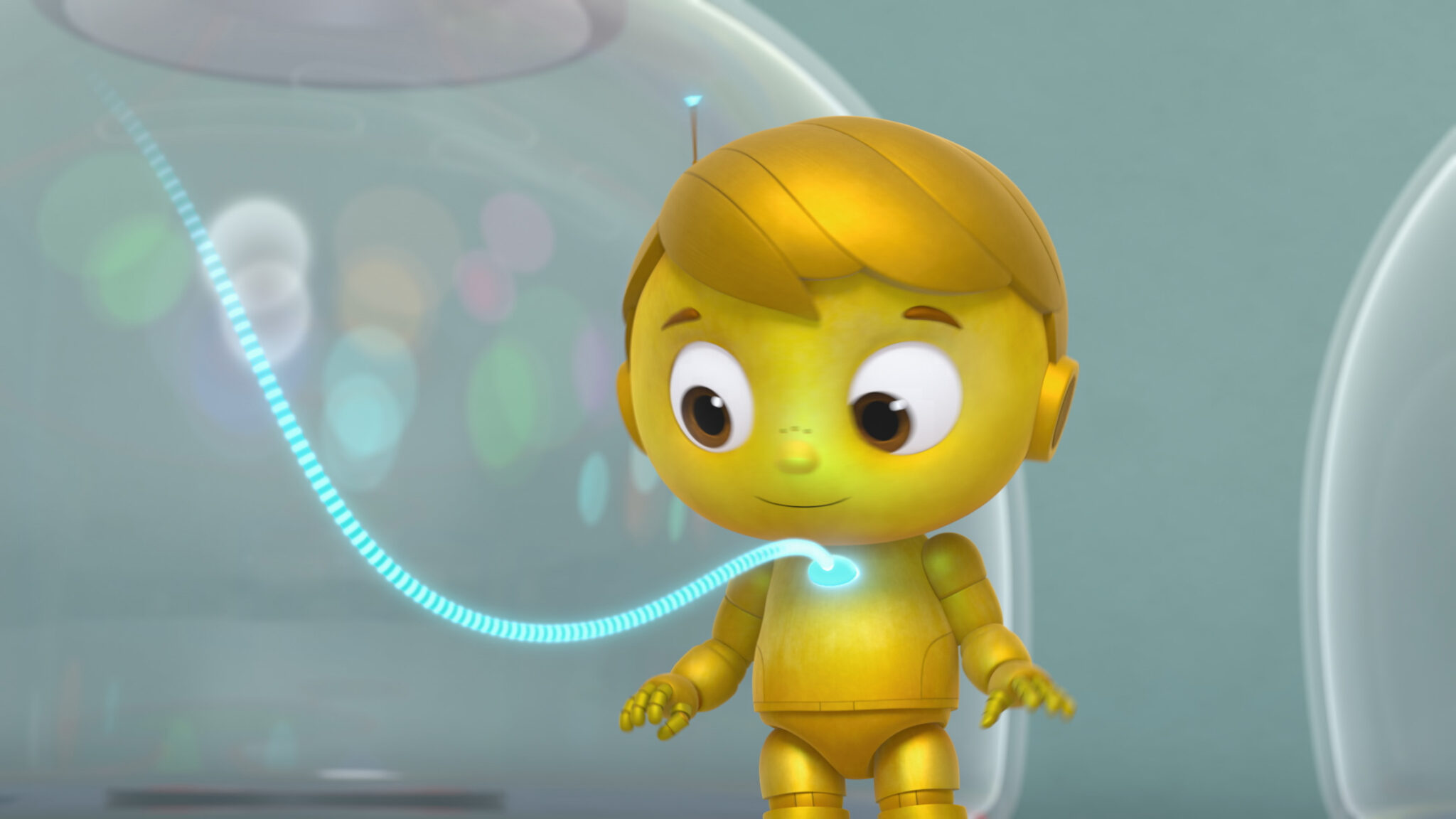 This post contains affiliate links. All opinions are my own.
Exclusive Interview with Jim Nolan and Aliki Theofilopoulos of "Doug Unplugs"
Check out our interview with Executive Producers Jim Nolan and Aliki Theofilopoulos.
From DreamWorks Animation and based on Dan Yaccarino's popular "Doug Unplugged" book series, the story follows a young robot named Doug who senses there's more to life than just the facts. While other robots plugin for their daily download, curious Doug unplugs and journeys into the human world, and with his best friend Emma, experiences its wonders firsthand. The show perfectly represents what Apple stands for, showing how technology, real-world experience, and human interactions meet to enhance learning and the ability to make a difference in the world.
"Doug Unplugs" is executive produced by Jim Nolan ("Esme & Roy"), Aliki Theofilopoulos ("Phineas and Ferb," "Hercules"), and Dan Yaccarino ("Doug Unplugged" author). The voice cast includes Brandon James Cienfuegos ("Beautiful Boy," "Grey's Anatomy") as 'Doug,' Kyrie McAlpin ("Birdie," "Star Trek: Short Treks") as 'Emma,' Eric Bauza ("The Adventures of Puss in Boots," "Looney Tunes Cartoons," "The Rise of the Teenage Mutant Ninja Turtles") as 'Bob Bot' and Mae Whitman ("The Perks of Being a Wallflower") as 'Becky Bot.'
Have you checked it out yet? Let us know in the comments!