Recently, had the pleasure to review some eco-friendly Italian white wines by Elena Walch. One of the more notable wines of the grouping was a 2012 Pinot Bianco. The Pinot Biano was a delight! Straw yellow in color, it had the aromas of fresh apples and other fruitiness. This wine was dry and acidic with lots of minerality, and rounded with a nice medium-long finish. This wine has a nice mouth feel and was enjoyable by itself and also paired with grilled salmon.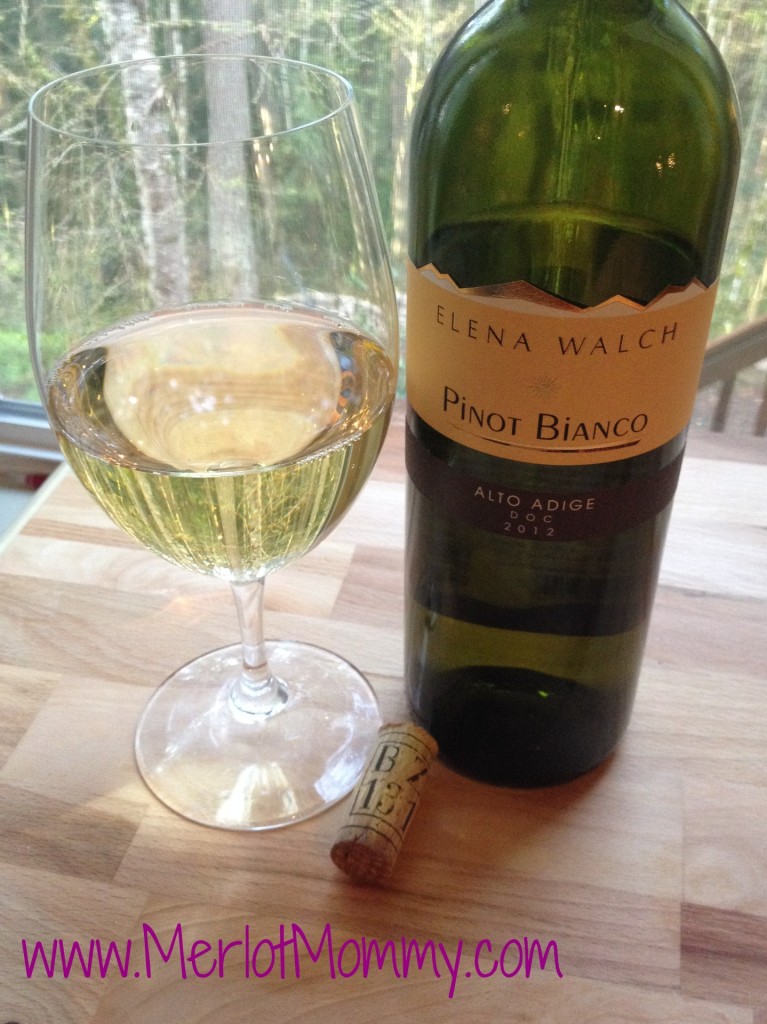 Pinot Bianco is the same grape as Pinot Blanc (different name in Italy than France) and is a mutation of the Pinot Noir grape. Italian Pinot Biancos are light and refreshing and tend to pair well with light fish and poultry dishes.
Elena Walch is a family-owned Alto Adige wine estate that prides itself on its sustainability. Some of the steps the winery has taken to be sustainable in the vineyard, wine cellar, and packaging include:
No use of herbicides in the vineyard
Adhering to the guidelines of eco-friendly viniculture and its list of measures allowed for combatting infections
Experimenting with small parcels of organic cultivation
Continuous analysis of water requirements of the vines using several monitors
Exclusive use of water-saving drip irrigation
Alternating mowing of rows to preserve the natural habitat for beneficial insects
Use of environmentally friendly disruption tactics to control the grapevine moth
Leaf pulling of the vines for better air circulation and therefore reduction of risk for disease
Cultivation of the disease-resistant PIWI white wine variety "Bronner," whose first vintage is planned to go on the market in 2016
45% of energy use comes from photovoltaic system (solar energy)
Nearly 50% reduction of water consumption through a water recycling system, reusing the cooling water for garden irrigation and cellar cleaning
Use of gravity instead of frequent pumping of wine thanks to the hillside location of the wine cellar
Energy conservation thanks to the deep underground and therefore naturally cooled wine cellar
Half of their corks come from certified forests (FSC) and are unbleached, undyed, and chemical-free
Use of lighter glass for their "Selezione" wines for a better CO2 balance
Glue-free gift packaging
Use of two hybrid cars
I received samples of Elena Walch wine for my review. No other compensation was received. All opinions are my own.