We have everything you need to host a fun holiday-themed party, whether you celebrate Christmas or Hanukkah or you simply want to have some fun with the Elf! Grab some fun decorations and get ready to party! We also have some fun hostess gifts!
This post contains affiliate links, meaning that when you click on a link that we recommend, we may receive a teeny weeny commission if you purchase a product. We wouldn't be doing our job to pay the bills if we didn't monetize somehow.
An Elf Themed Party
Whether you're planning a party for your little one or want to set a table for your favorite holiday helpers, these fun elf themed party supplies and novelty items will set the mood and make everyone a bit more merry this holiday season.

Elf Napkin – $6.95

Felt Elf Hat Hair Clip – $9.95

Elf Treats Cookie Mix – $19.95

Elf Large Crackers-error – $29.95

Elf Treats Mini Plates – $8.95
Hanukkah Dinner Party Essentials
Planning a party for the Festival of Lights? These party essentials will "light up" some smiles on your guests faces as they gather to celebrate with you. From festive serving bowls to fun hand towels, these are the perfect accents for your holiday dinner.

Hanukkah Star Cutting Board – $36.95

Let's Get Lit Beverage Napkin – $6.95

Bowl – Hanukkah – $26.00

Blue and White Chanukah Candles – $9.95

Blue Oy To The World Stadium Cup – $12.95

Children's Chanukah Melamine Dinner Set – $14.95
Holiday Napkins to Make Your Guests Merry
Whether they're for wine and cocktails or a non-alcoholic beverage, you'll make your guests laugh with these fun novelty napkins. Lift their "spirits" and help protect your tables with these fun holiday-themed, novelty napkins.

Extra Pounds Beverage Napkin – $6.95

What Happens at the Christmas Party Beverage Napkins – $6.95

Blue Oy To The World Beverage Napkins – $6.95

He Sees You Drinking Beverage Napkins – $6.95

Bring On The Cheer Beverage Napkin – $6.95
Toys, Games & Timeless Treasures
Looking for a special gift that lasts a lifetime? Maybe you need a fun toy to keep the little ones busy during a party or something for a gift exchange. Here are some great and unique options to help you make someone smile this holiday season.

Dreidel Launcher Toy – $3.95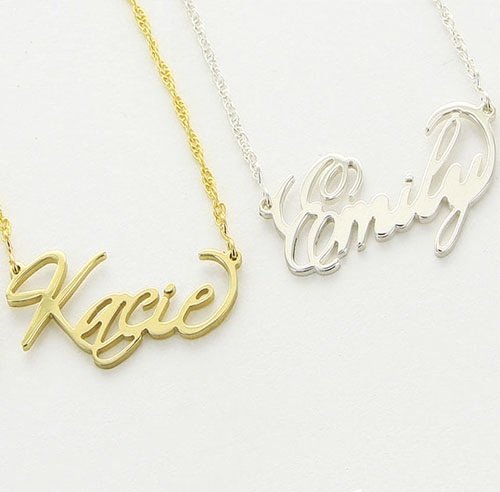 Custom Filigree Name Necklace – $95.23

Time For 1 Glass Ultimate Wine Bottle – $19.95

The Original Basket Case Headband Hoop Game – $9.95

Basketball Tabletop Game – $34.95