Thank you to prAna and The Motherhood for sponsoring this post. As always, all opinions are my own.
More than ever, people just like you and me are seeking ways to spread positivity in our country. One way to do that is to make sure every purchase you make and every gift you give this holiday season has a positive impact on our planet. prAna offers organic, hemp, sustainable, and fair trade items so that their customers feel great about the things they wear and the items they give.
I've always had a soft spot for companies that do good and give back to our communities and other communities around the world. I spent many of my work years working for corporations that had a socially responsible side. I love gift giving and shopping for items that show love for our planet. prAna offers sustainable, recycled, fair-trade certified and hemp items. In addition to that only that, prAna prioritizes giving back to communities all over the world.
From a fashion and practicality standpoint, prAna designs clothing that looks good and is also versatile enough for any lifestyle and any adventure. It's common for prAna fans to wear their gear to work and to go for a walk or a hike. I've been wearing prAna for years, so for many reasons, this was a natural fit for me when I got asked to participate in this campaign. The socially responsible side of their company makes my heart happy, but the clothing is clothing I have been buying for over 20 years.
The two most recent pieces I've added to my wardrobe are the Kara Jean and the Mariette Dress. I'm looking forward to putting both of these in my suitcase for my next trip.
The Kara Jean is prAna's most popular item ever offered. The soft stretch denim was engineered for adventure and everything in between with its durable and flexible fit. They are ridiculously comfortable. It must be the magic blend of 79% Organic Cotton / 19% Polyester / 2% Spandex.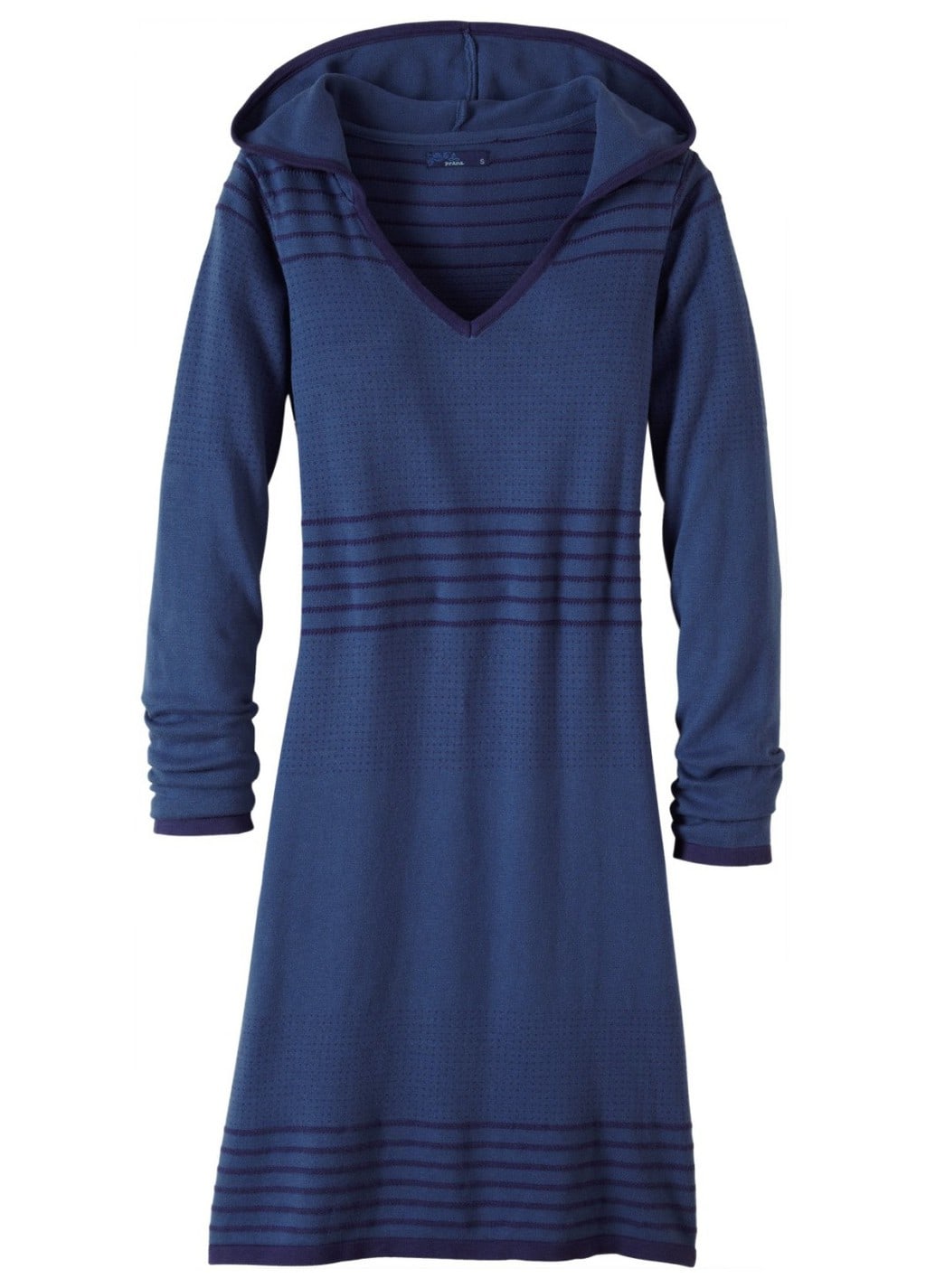 The mindfully made Mariette Dress features a sustainable sweater knit for softness, and a hood for adventurous style. With unbreakable looks, this dress delivers in spades. The organic cotton blend sweater knit is 70% Organic Cotton / 30% Acrylic and holds up well to our Pacific Northwest fall. I can rock in my house, on a walk with the dog, or at an event for the evening.