This holiday season, shopping for several different people all at once just became easier. I love when I can find fun gifts for several friends and family all on one site. It saves me time and money on shipping costs. This week I found a new site.
Shogasm.com is a cool new site that lets users discover, share, track, collect, and organize products from other online stores. Its algorithm makes it easy to find the products you want at the best deals available on the Internet—and it's totally free to use!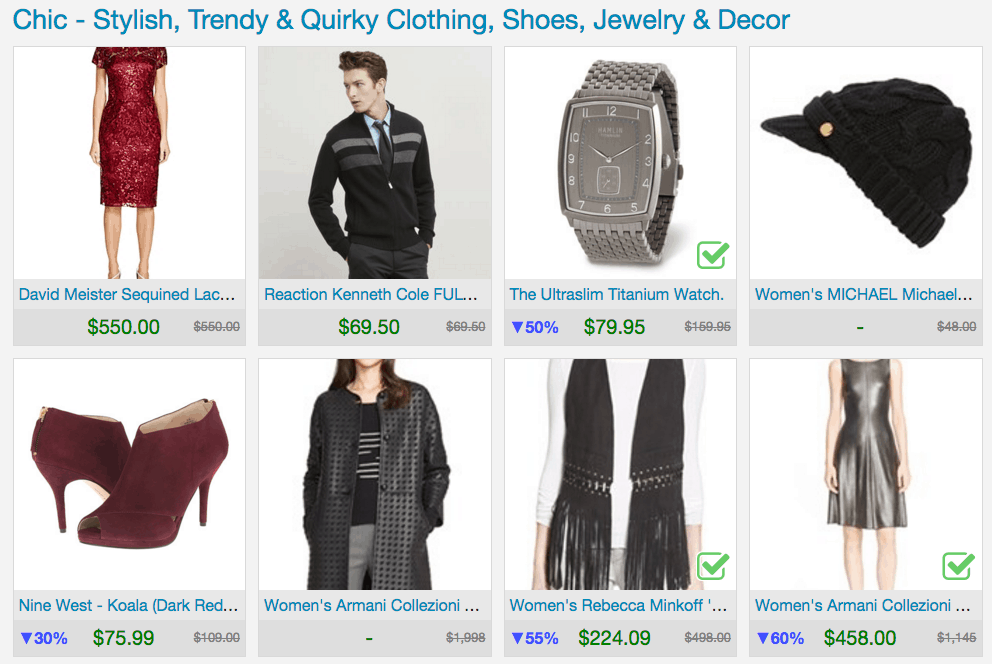 Shogasm.com offers a collection of hot items. They track over 72 million products at more than 140 stores online and offer and easy modular browsing view of the items those sites sell. They show you the latest deals, price drops, comparison shopping, price tracking alerts, price history, and more. They also offer tools like their SHOcases to let you organize your items for custom viewing. The top of the home page tells you how many price drops have happened in the last 24 hours, as well as how many items exactly they are tracing in how many online stores at that exact moment when you are on the site.
Whether you are looking for a new case for your girlfriend for her iPhone or a hot pair of shoes for your next Red Carpet event, they have access to pretty much everything you can imagine. Get your sister a scarf and your husband a set of Ryobi tools. They literally have access to about anything and everything you can imagine. The Nerd – Geek & Pop Culture Inspired Merchandise & Fashion might be my favorite section on the home page.
They also offer an affiliate program (which is tied to your Amazon affiliate account ID), but as a blogger that's a great way to consider making a bit of extra money this holiday season and going forward. If your Amazon tracking ID is abcxyz-20 and you want to link to http://www.shogasm.com/s/amazon/deals for Amazon.com Fresh Deals, your link should be: http://www.shogasm.com/s/amazon/deals?tag=abcxyz-20. Easy!