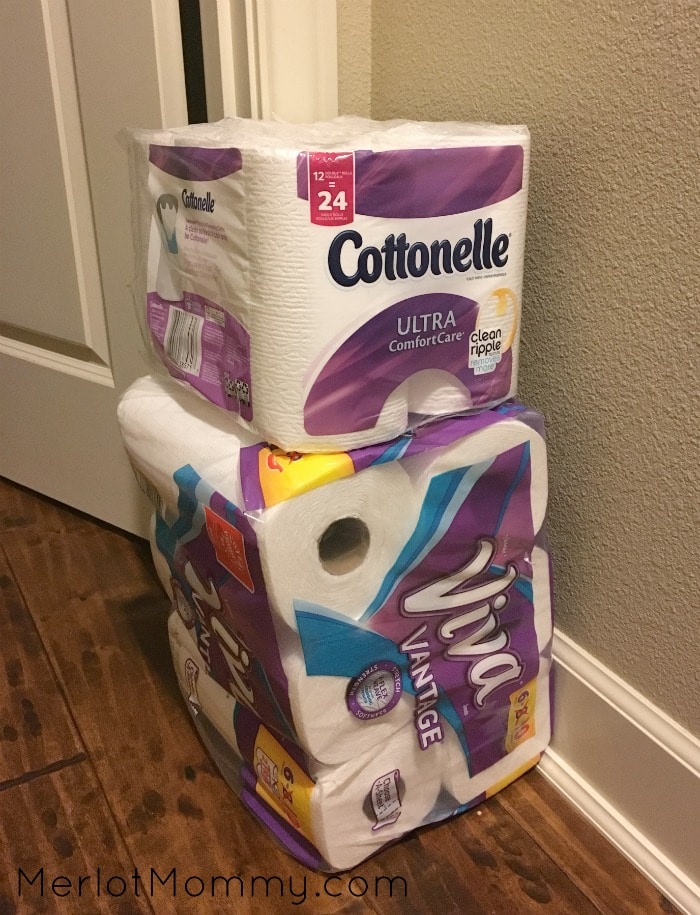 The holiday season is my favorite time of year. One of the best parts of the holidays is being able to share it with loved ones, be those loved one friends or family. My holiday survival guide includes essential paper products to survive the holiday guests; you need to stock up on items to make getting through the holiday season a little easier. The holidays are a busy time, especially for moms and families preparing their homes for kids on winter break and out-of-town guests. To ensure that your holiday stocking-up goes off without a hitch, Cottonelle, Kleenex, Scott, and Viva products (which are available at Walmart via the Ibotta app) will help families and friends feel the togetherness that comes with this time of year. We love the holidays, and shopping for Cottonelle, Kleenex, Scott, and Viva has my household needs covered this holiday season.
With four kids, messes are standard issue. Viva® Paper Towels are the perfect companion for helping clean up those tough messes (and they double as napkins). They're durable, with a cloth-like texture and can tackle the job when they are either wet or dry. I love the "Choose-a-Sheet" style so I always have the right size towel for the right job (less waste, too). I also love the cloth-like durability of Viva to handle my toughest messes. Viva Vantage® has a revolutionary scrubby texture, while Viva Mainline has a signature soft and smooth texture; either is perfect for all of my holiday messes. In fact, they're perfect for our messes all year round.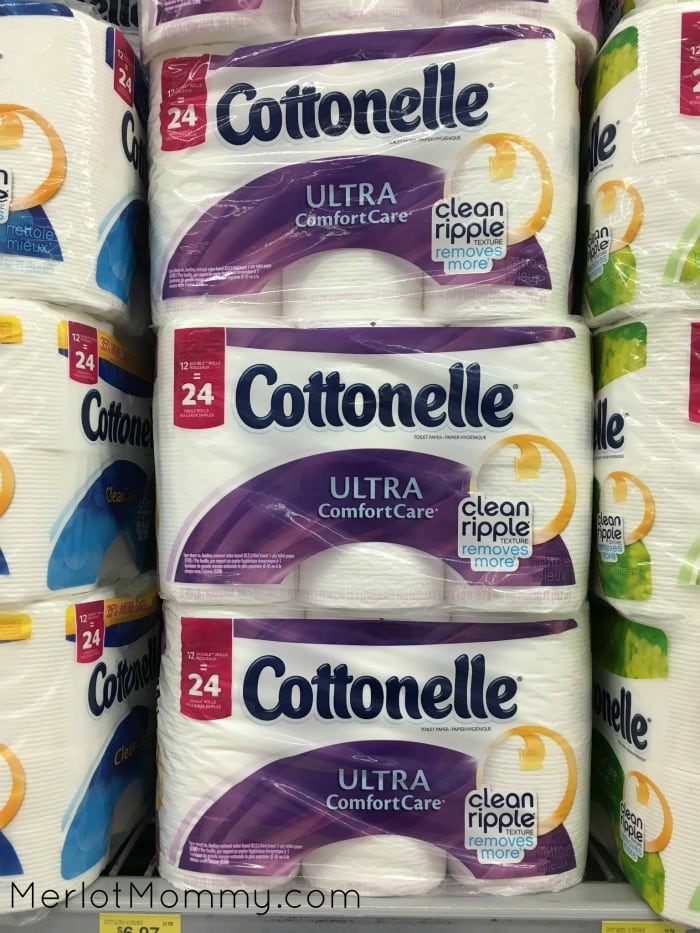 Cottonelle® toilet paper has us covered, too. Only Cottonelle has CleanRipple Texture that gets you clean enough to "go Commando." Cottonelle CleanRipple Texture is a proprietary innovation that removes more than the leading value brand. Cottonelle Clean Care toilet paper is strong and has extra-absorbent ripples, while Cottonelle Ultra Comfort Care toilet paper is ultra cushiony and ultra luxurious for an ultra clean and fresh feeling. Whichever Cottonelle you choose, you're in good hands. Cottonelle Ultra Comfort Care is usually the toilet paper we choose. I don't know why, but the ultra cushiony, ultra luxurious feel is the one I prefer. Is that too much info?
Holiday season means lots of guests around, which means you need lots of facial tissues on hand. The Kleenex® Holiday Oval offers soft, strong, and absorbent fascial tissue and is the perfect tissue to always have on hand throughout the holidays. The oval-shaped box adds extra sophistication to our home, with prints and colors inspired by the holiday season. It's a fun style to bring home for the holidays. Kleenex Perfect Fit Facial Tissue is the perfect mix of substance and style. The new slim canister is ideal for any small or on-the-go space and is available in a variety of patterns that fit seamlessly into any room. Designed to never be in the way, Kleenex Perfect Fit Facial Tissue makes tissues readily available because in moments of care, one soft Kleenex tissue is all you need. I love this for any time of year, not just the holidays because the patterns are timeless and fun.
Scott® 1100 toilet paper has 100 FREE sheets per roll for even more long-lasting value and performance. That's a deal if you're really looking to stock up in your toilet paper supply. Scott 1000 toilet paper gives you the quality, performance and long-lasting value you want in 1,000 sheets.
With the Ibotta app, you can get some great savings, too! Save $1 off Cottonelle 12-ct or larger, $1 off Scott 12-ct or larger, $1 off Viva 6-ct or larger, and buy two products and get an extra dollar back. What better way to stock up for the holiday season than saving money while doing it?
I was selected for this opportunity as a member of Clever Girls and the content and opinions expressed here are all my own.