Thanks to Homido GRAB VR Headset for sending a review unit. As always, all opinions are our own.
This Virtual Reality Headset is for smartphones, of both Android and iOs. The Homido GRAB sweet. Reviewed and certified by Google, GRAB works perfectly with thousands of applications made for the Google Cardboard ecosystem. From the top of Cedar Point's tallest rollercoaster, to a planet in a galaxy far, far away, thousands of experiences await you in the world of smartphone VR! This headset is compact and lightweight, has a field of vision of over 100 degrees, is a certified Google Cardboard headset, and is compatible with both Androids and iPhones from 4.5 inches to 5.7 inches. If you're looking for a VR Headset this holiday season, this is a great entry price point.
You can think of it like a Google Cardboard that can survive playground roughhousing and looks way cooler. In fact, Google approves, having granted Grab its prestigious "Works with Google Cardboard" certification. And just like Cardboard, it can run over 1,000 apps and games and play 360° video from YouTube and elsewhere. But it's so much better than Google Cardboard and it isn't self-destructible like the Google Cardboard ecosystem and it's durable enough your kids can use it on their own.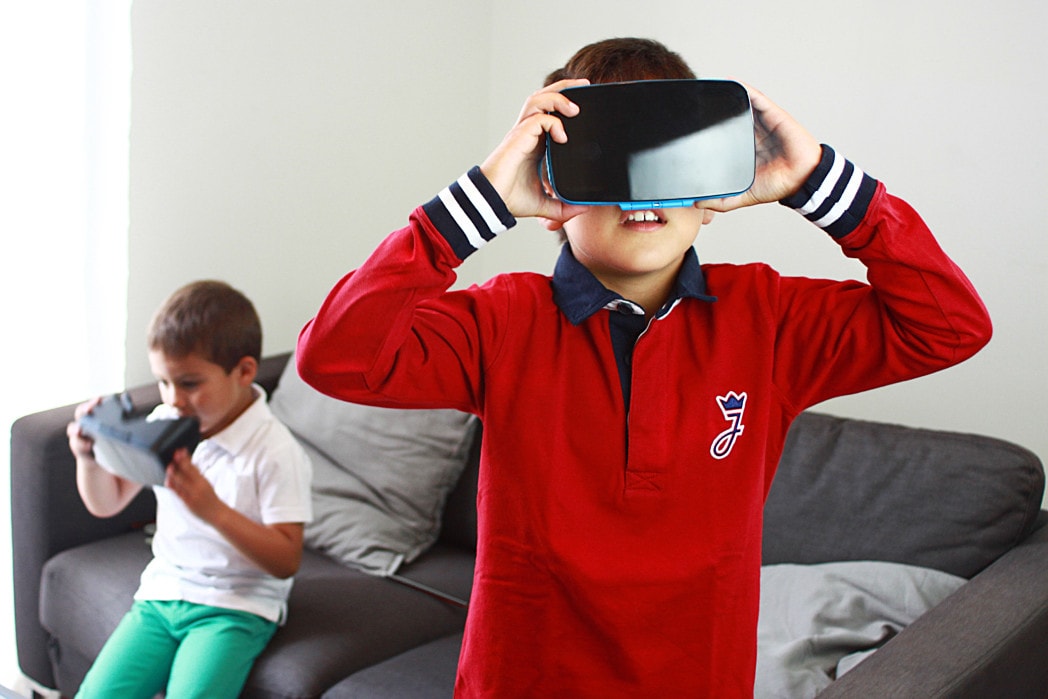 The model is available in both red and black here.