This is a sponsored post in partnership with Tomoson. All opinions are my own.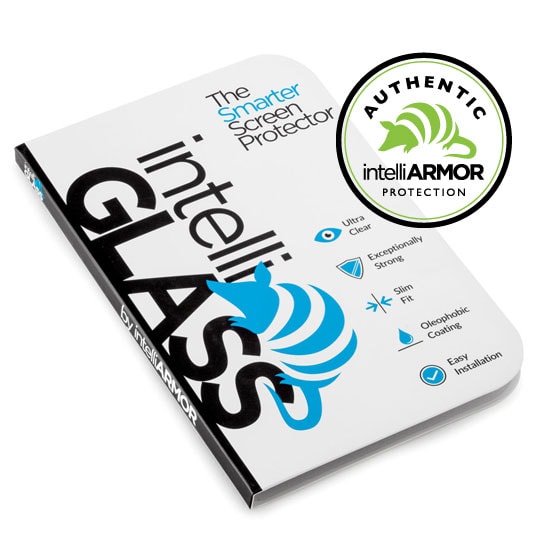 The IntelliGLASS Hardened Glass Screen Protector is an ultra-hardened REAL glass layer that has been specially treated to have greater scratch resistance than steel and features an advanced silicone base layer that adheres to your phone's screen easily and without bubbles, all while leaving no residue. It also has an oil- and smudge-resistant outer layer that repels fingerprints and makes cleaning your phone's surface a snap.
Each kit includes the following:
0.33 MM intelliGLASS screen protector
Touch screen cleaner
Dust removal tape
Microfiber Cloth
intelliARMOR home buttons (not for fingerprint scanners)
The packaging was easy to open with simple to understand instructions. The application process was simple and flawless. I don't understand why every screen protector can't be this easy to apply?!
The "Dirt Clean Film" maybe the industry secret that the other screens are missing. That little step makes a huge difference in the application process to help ensure a clean screen to begin the application of the screen protector.
The IntelliGLASS Hardened Glass Screen Protector is by far the best screen protector I have used. I've been an iPhone user for years and of every screen protector I've used, this is my favorite. It's durable yet sensitive to the touch. It was easy to apply with NO annoying bubbles. It's crystal clear without a dull or image-altering coating like most screen protectors I've used. It looks just like my normal iPhone retina screen. I can't believe I haven't discovered the  IntelliGLASS Hardened Glass Screen Protector until now. I feel like I've been missing out!
Enter to win your own IntelliGLASS Hardened Glass Screen Protector