Disclaimer: I'm receiving one of the totes that are being given away. No other compensation was received or offered. While the tote is nice, I'm posting this because cancer has affected my life.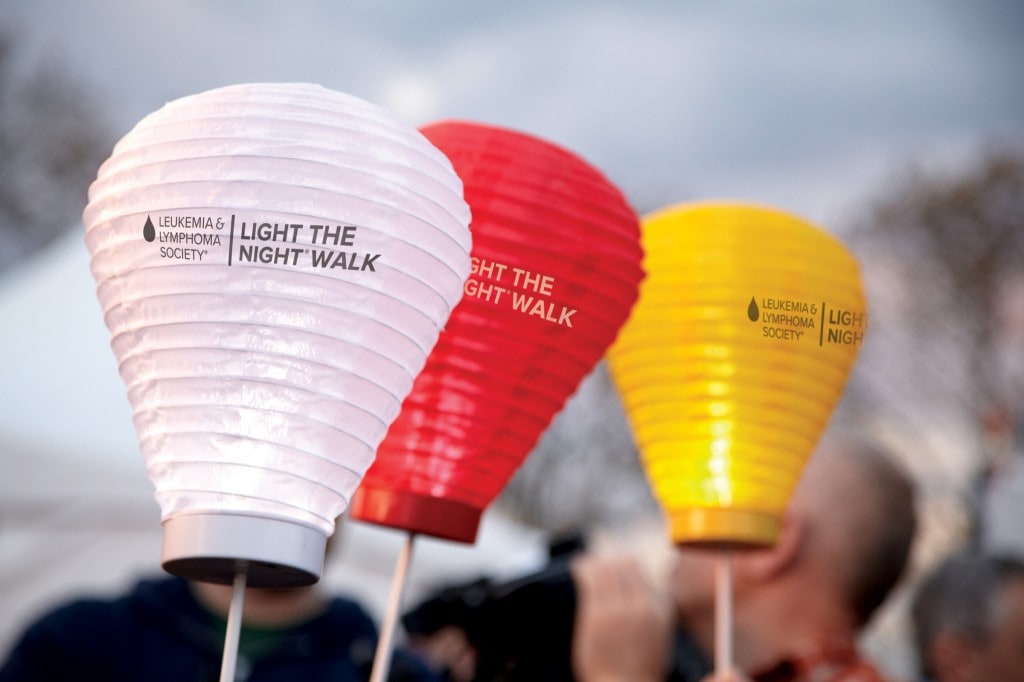 This fall, walk to the end of cancer by joining The Leukemia & Lymphoma Society's (LLS) Light The Night Walk fundraising campaign, which brings together families and communities to honor blood cancer survivors, as well as those lost to the diseases, and to shine a light on finding cures and providing access to treatments for blood cancer patients.
One group that deserves our attention is children with cancer. Leukemia is the most common cancer in children and adolescents under the age of 20. While extraordinary progress has been made in blood cancer treatments, the journey back to a healthy and normal life can be a long one. For these kids, returning to school means additional challenges, from maintaining friendships to keeping up with schoolwork.
You can make an impact.
This year, Sylvan Learning is partnering with LLS through Light The Night, with a commitment to raise $250,000 and to donate more than 12,000 hours of free tutoring services in nearly 200 communities nationwide to help young blood cancer patients and their families with the transition back to school. Here's how you can help:
There are nearly 200 Light the Night walks nationwide this fall. It's easy to walk by registering and joining a team.
Learn more about how LLS and Sylvan are helping young cancer patients and their families manage.
Find a walk in your area, and join a Sylvan Learning walk team in supporting this great cause.
Let's all walk to the end of cancer, and at the same time, you can help kids get back into the swing of school, often while they are still undergoing treatment. While my family hasn't directly been impacted by Leukemia, certainly many of my friends' families have been. And my family is no stranger to cancer.
Enter to win a Tote Bag from Leukemia & Lymphoma Society!
Enter below to win a tote bag like the one pictured above from the Leukemia & Lymphoma Society in support of the Light the Night Campaign.