Whether at home or traveling, our kids like to have a night light in their room. A night light is something they incorporate into their bedtime routine, no matter where they are sleeping. Thanks to Jasco Projectables for sponsoring this conversation about night lights. All opinions are my own.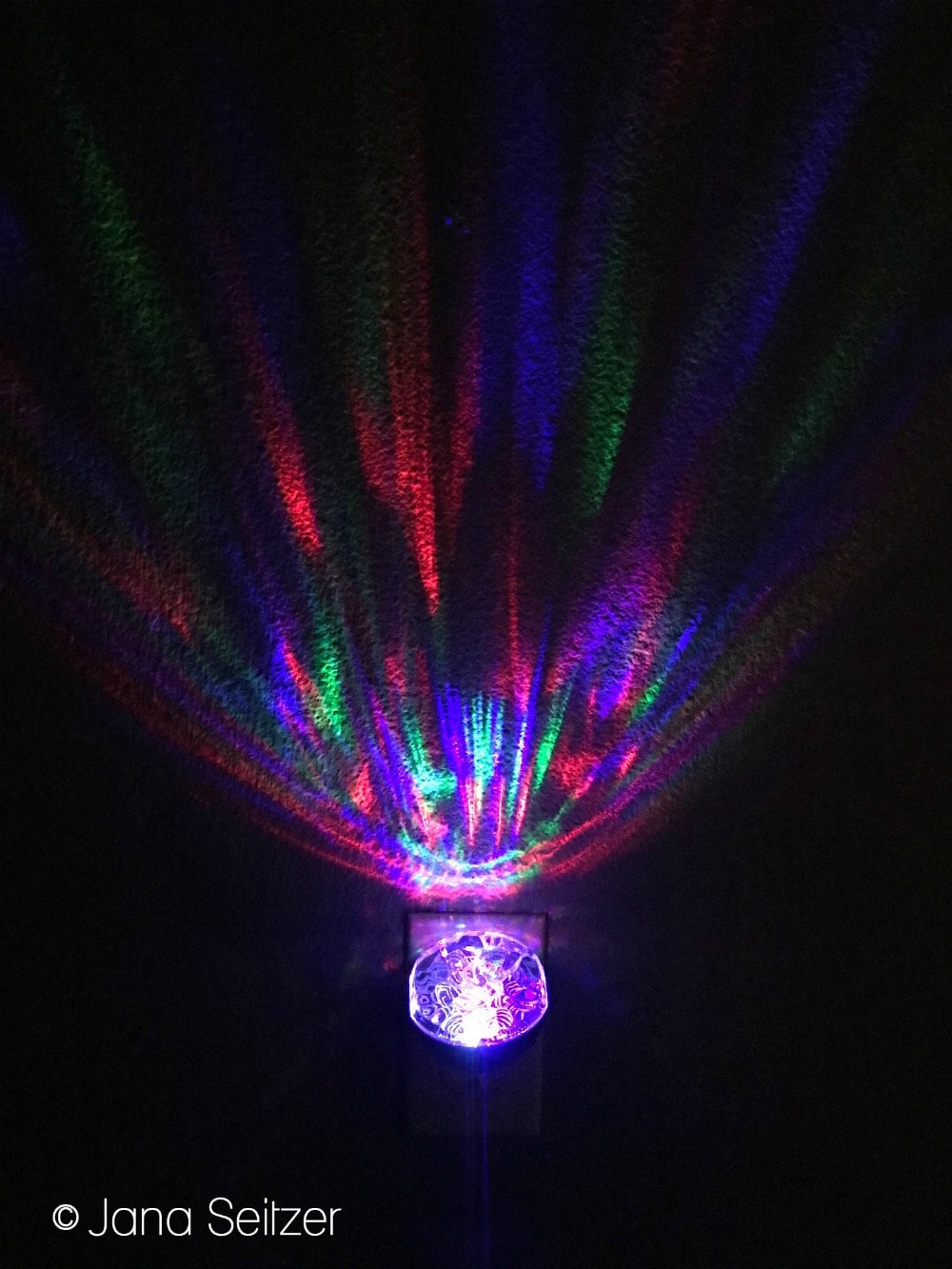 The Jasco Projectables Night Lights will completely change the bedtime for kids of all ages.
The Motion Projectables project a colorful mesmerizing landscape that slowly moves across the walls and ceilings, transforming any room into an imaginative space. The image of the world's most popular phenomenon, the Aurora Borealis, slowly drifting across the room creates a calm, soothing effect and ultimately encourages droopy eyelids and exciting dreams with just the right amount of light to stimulate sleep. I grew up in an area of the country where I could see the Northern Lights on a consistent basis. I remember my dad waking me up in the middle of the night to get up and see the Northern Lights when they would display their vivid shifting colors in the sky; most kids, like my own, don't live in a place where they can see those lights because they are surrounded by too much ambient light. The Motion Projectables create a fun simulation of that beautiful natural phenomenon.
These night lights can also project slow changing effects across the ceiling with the Space Nebula, too, and will automatically turn on at dusk and off at dawn. I love that feature so I'm not wasting energy when my kids forget to turn their night light off when they wake up in the morning.
A perfect size for home or travel, Projectables Night Lights light up your little one's room for bedtime, illuminating the space for pennies a year by using LED lights. They have a long-life and are energy-efficient.
If your kids love characters, they can even have their favorite characters, too, with six rotating images in a battery-operated projecting night light. Light-sensing technology means you never have to worry about turning the night light on and off. Just plug it in and let it go to work. Battery operated and plug-in options for any space. Six image Projectables make sure bedtime never gets boring. Incorporate the different image choices into a bedtime routine and let your little one have a say in picking out their image before bedtime. The cool-to-the-touch night lights are great for a child's room and feature a rotating globe for easy positioning of the projected image up to 10 feet away.