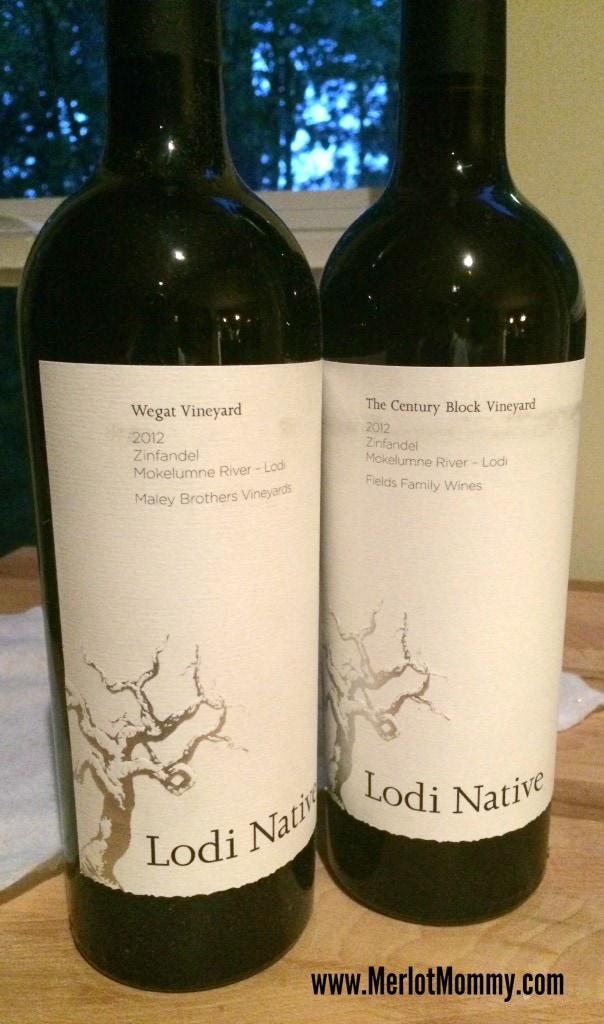 The Maley Brothers Vineyards 2012 Lodi Native Wegat Vineyards Zinfandel is made from grapes that yield less than 3 tons/acre yielding round, lush boyesenberry/blueberry qualities. This wine has smokey, spicy aromas and vivacious fruit flavors including boysenberry, blueberry, and blackberry.
The Fields Family Wines 2012 Lodi Native The Century Block Vineyards Zinfandel is a full-bodied smokey, peppery, and fruity wine with a soft yet long finish, and not very tannic.
Both of these wines are part of the Lodi Native Wine Series. The California's Lodi wine region, known for its commitment to agricultural sustainability and environmental stewardship, offers a wine gift box for the wine lover on your list. The Lodi Native series of wines comes in a beautiful wooden boxed set if six wines showcasing collaborative winemaking efforts by six Lodi vintners: Fields, Family Wines, Macchia Wines, Maley Brothers, McCay Cellats, m2 Wines, and St. Amant Winery. The Lodi Native series is designed to showcase the regions Zinfandel vines through minimalist winemaking practices. Using only native yeast fermentation, no new oak, and minimal vineyard and cellar interference, the terrior-driven fruit speaks for itself. The focus is on the  taste of the vineyards rather than the varietal characteristics.
Either of these wines will pair beautifully with a brisket or other beef dish on your holiday meal table. They'd also make a beautiful gift for a Zin lover or wine geek.