Insurance coverage is important. Many Americans don't have enough insurance or have no idea what is actually covered by their insurance plans, being it health, life, disability, or other. Protection is important, but that protection is only as good as understanding your benefits and knowing what is covered.
What is Open Enrollment?
For most U.S.-based companies, open enrollment season is during the fall. Open enrollment is when employees can review their employer-sponsored benefit offerings and choose the health insurance policies that best meet their financial and health care needs. Despite the fact that this is one of the most important decisions Americans will make all year, an Aflac survey found that many employees do very little research to learn which plans and products really work best for them and their families—34% of employees spent 15 minutes or less researching their benefit options in 2014.1 
That's crazy! My husband and spend at least a couple of hours each fall analyzing the old plan options with the new plan options to make sure we're making the best choice for our family for the best coverage for our needs. Those who don't set aside time to research their insurance options often end up with inadequate health care protection for themselves and their families. It's important to take the time to do the research to make sure you're covered adequately so there are no surprises.
Consider Voluntary Insurance Policies 
Sometimes unforeseen medical events occur. When that happens, you can be faced with paying copayments, deductibles, or medical treatment costs that aren't covered by your major medical insurance—and you'll still need to pay for day-to-day living expenses—all while paying health insurance premiums and these added out-of-pocket expenses. According to that same Aflac survey, 66% of workers would not be able to adjust to the large financial costs associated with a serious injury or illness, and 49% have less than $1,000 on hand to pay out-of-pocket medical expenses.1
Voluntary insurance policies, which complement major medical coverage, are specifically designed to help pay for out-of-pocket expenses associated with unforeseen medical expenses from an unexpected illness or injury. In addition, the cash benefits can be used to help pay your rent or mortgage, gas, groceries, child care, or any other out-of-pocket day-to-day living expenses that continue to occur even if you are too sick or injured to work.
Voluntary insurance policies are available to cover all sorts of various needs including Critical Illness, Accident, Cancer, Hospital Indemnity, Life, and Disability (Short- and Long-Term) insurance policies. Make sure you research your benefits this Open Enrollment season and find the right voluntary policies to help keep every generation of your family protected, and understand what is covered and what is not in each type of policy.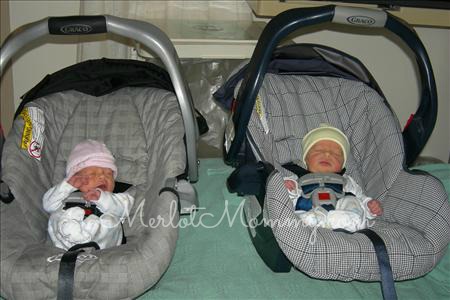 1. 2015 Aflac WorkForces Report conducted in February 2015 by Research Now on behalf of Aflac, accessed Sept. 2, 2015 – http://workforces.aflac.com/
I was selected for this opportunity as a member of Clever Girls and the content and opinions expressed here are all my own.