I received the Martian Notifier for review as part of the MPM Holiday Gift Guide. All opinions are my own.
Your watch just got a whole lot smarter. With the Martian Notifier watch you can get alerts from your smartphone right on the faceplate of your watch for hand-free notifications!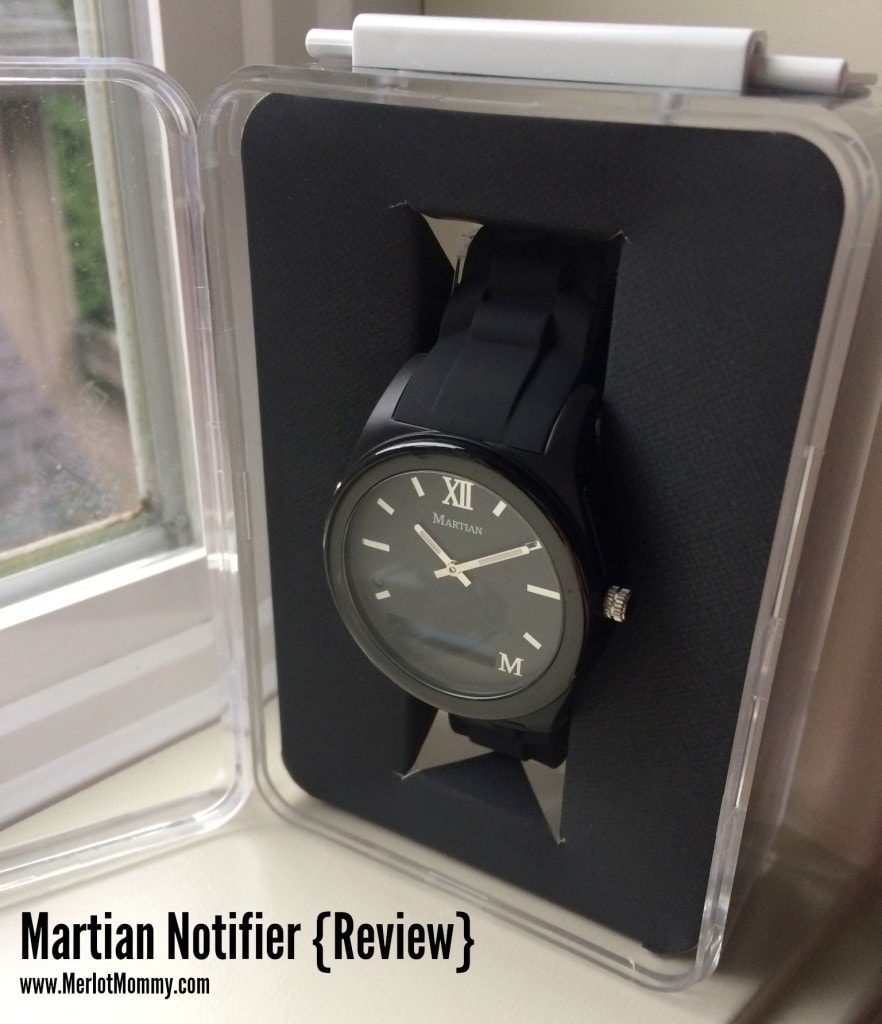 The Martian Notifier charges using a USB connection. Using Bluetooth technology, you can get alerts from your favorite smartphone apps right on the OLED read out on your smartwatch, by downloading and using the Martian Notifier app for iOS or Android devices. Once the app is downloaded, you pair the device and choose your settings. I connected my phone to my iPhone 5s. App download and pairing takes just a few minutes.
From Facebook Messenger to SMS and from Vine to your Calendar, you can get customized alerts. I chose to get just a few alerts that are the most critical to me and my day-to-day activities. You can change the vibration pattern for the various apps and types of notifications. In addition to vibration patterns, the Martian Notifier uses different colored LEDs to help you identify alerts, know when you need to charge up, or when you are receiving an incoming call.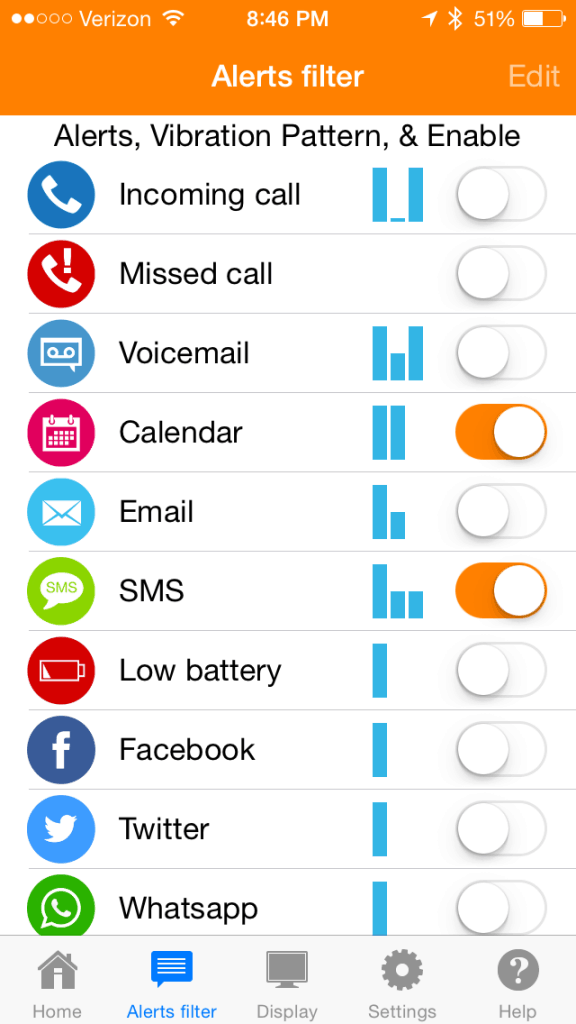 Martian Notifier watch also allows you to take photos remotely using your smartphone's camera and will also let you initiate voice commands for you phone.
The watch itself is durable but not heavy. It's stylish and comfortable. I also love that I have the option to accessorize my watch by purchasing an additional watch band in a variety of color choices (I see a new purple watchband in my future).
Enter to win your own Martian Notifier Watch!
Enter to win a Martian Notifier Watch using the entry form below.