Disclaimer: I received Nest Fresh Eggs to sample. The recipe is my own, as are all opinions.
October 10 is World Egg Day. Eggs are such a great source of nutrition, and I love when I can find certified cage free organic eggs easily in my local grocery store. NestFresh Eggs are available in the local Albertsons by my house and are certified cage free organic eggs. These are NestFresh's most popular eggs. All NestFresh Eggs are 100% Cage Free and humanely raised. Their hens are fed an all vegetarian diet and are raised without hormones or antibiotics. Simply put, NestFresh Eggs come from happy, healthy hens. All of the NestFresh hens go through independent verification to ensure that the eggs produced on their farms are always cage free.
Cage free and farm fresh also means they taste better. Don't take it from me; take a taste test yourself.  If you've only ever eaten the cheapest commercially produced eggs you can buy, then you have to try cage free, farm fresh eggs to taste the difference. It's noticeable. We only eat farm fresh, cage free eggs now that we've tasted the difference. Check out the store locator to see where you can buy NestFresh Eggs.
To celebrate World Egg Day, I'm sharing my Easy Pepper and Sausage Frittata recipe.

Easy Pepper and Sausage Frittata Recipe
Ingredients
1 dozen NestFresh 100% Cage Free Organic Brown Eggs
1/2 cup skim milk
1 tsp.salt
1 tsp.pepper
8–12 oz. chicken or pork breakfast sausage
12 oz. frozen hash brown potatoes
1 small onion, chopped
1 medium red bell pepper, diced
1 medium yellow bell pepper, diced
16 oz. shredded (or grated) white sharp cheddar cheese
Directions
Preheat oven to 350°F.

In a large, oven-safe skillet, brown sausage, hash browns, and onions. Drain as necessary.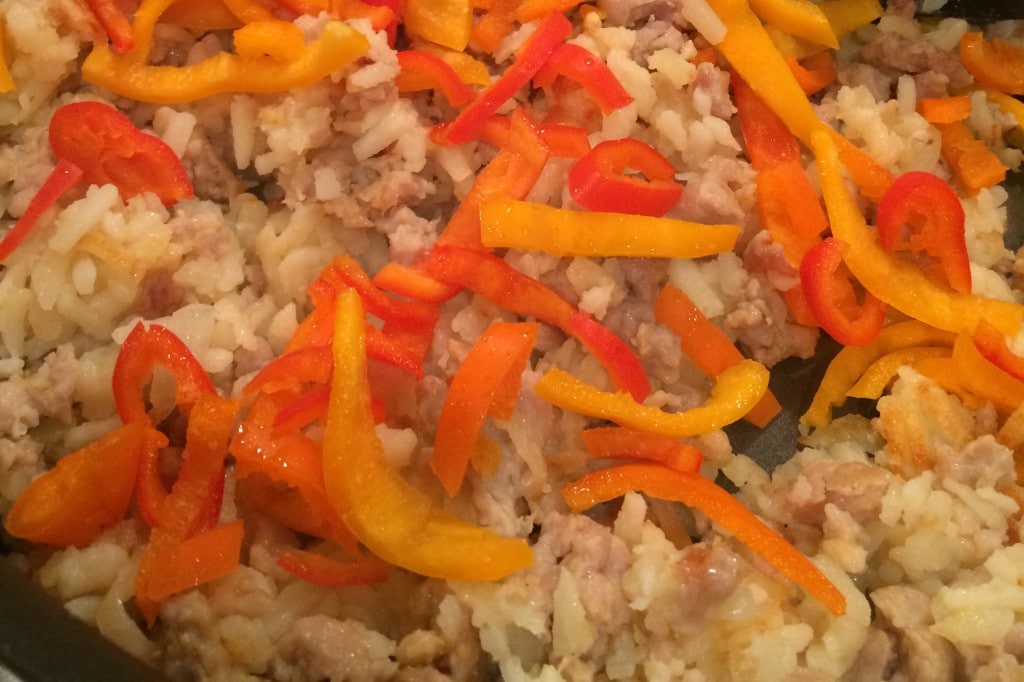 Add the bell peppers to the sausage mixture and continue to cook until peppers are tender and sausage, hash browns, and onion are browned. When they are browned, turn off the stove.

While sausage mix is cooking, whisk together eggs and milk. Add salt and pepper.

Once stove is off, sprinkle the cheese on top of the sausage mixture. Slowly pour egg mixture on top.
Bake in the oven for 30–35 minutes, uncovered, until edges are golden brown.
Remove from oven and invert frittata onto serving plate. Serve immediately. Serves 6–8 people.
Enter to win NestFresh Eggs and a Goodies Prize Pack
One lucky blog winner will win free eggs and a goody pack from NestFresh Eggs. Enter below using the Rafflecopter. Good luck!