Based on the hit PBS Kids Television series, Jim Henson's Dinosaur Train is visited the Mount Hood Railroad in Hood River, Oregon, this summer!
Dinosaur Train Ride
The half-hour train ride is a fun-filled journey complete with Dinosaur Train music, sing-a-longs, and a delicious snack. All children on board receive a Buddy Bag and an Adventure Game Card as a keepsake memory of this adventure-filled day out with the family.
The train leaves the station to head toward the Nature Tracker's Adventure Park. The day we rode the train, there was an accident and construction on I-84, causing I-84 to essentially be a parking lot. Even an extra hour of cushion for travel wasn't enough! The Mt. Hood Railroad was awesome and held the train a few minutes for the families who ran into traffic issues.
Once at the Nature Tracker's Adventure Park, the kids get to meet Buddy, the loveable and curious T. Rex. Then the kids participate in four challenges designed to earn them stamps on their Game Card to earn a "Nature Trackers Membership Card." Challenges included digging for fossils, identifying dinosaur footprints, excavating, and a dino-themed craft area.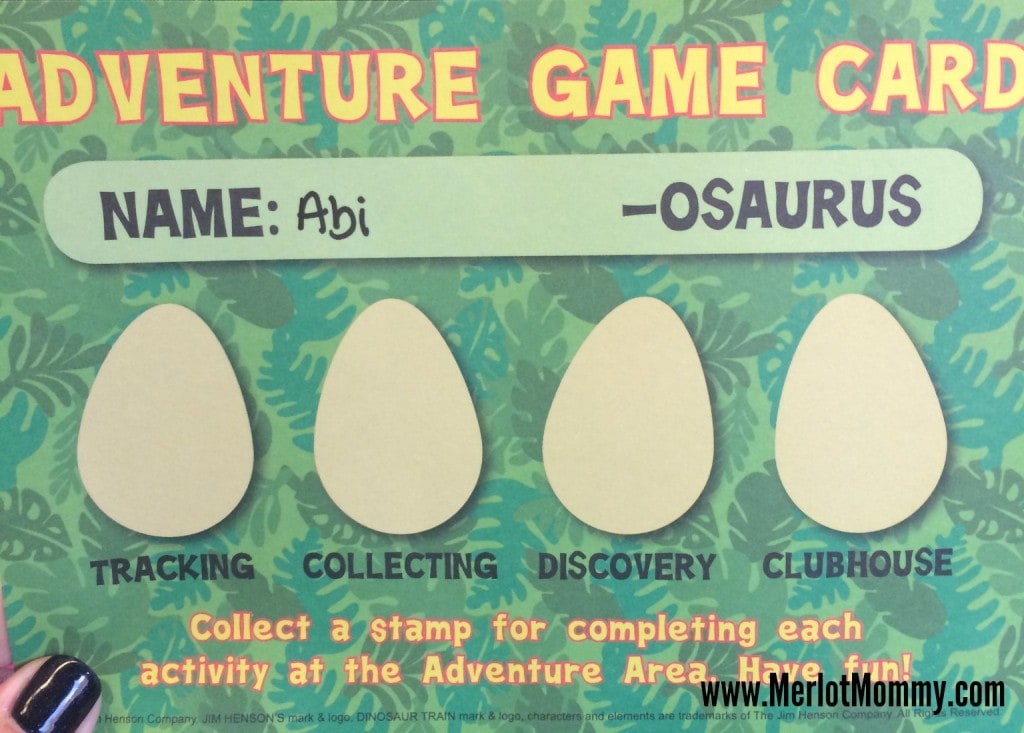 Children (and parents) will enjoy live entertainment, food, and face painting to celebrate their accomplishment. The magician was hysterical. Goofy and age-appropriate magic tricks entertained kids of all ages.
While this ride is really geared toward pre-school-aged children, my school-aged kids really enjoyed it. They especially enjoyed the magician and the bounce house.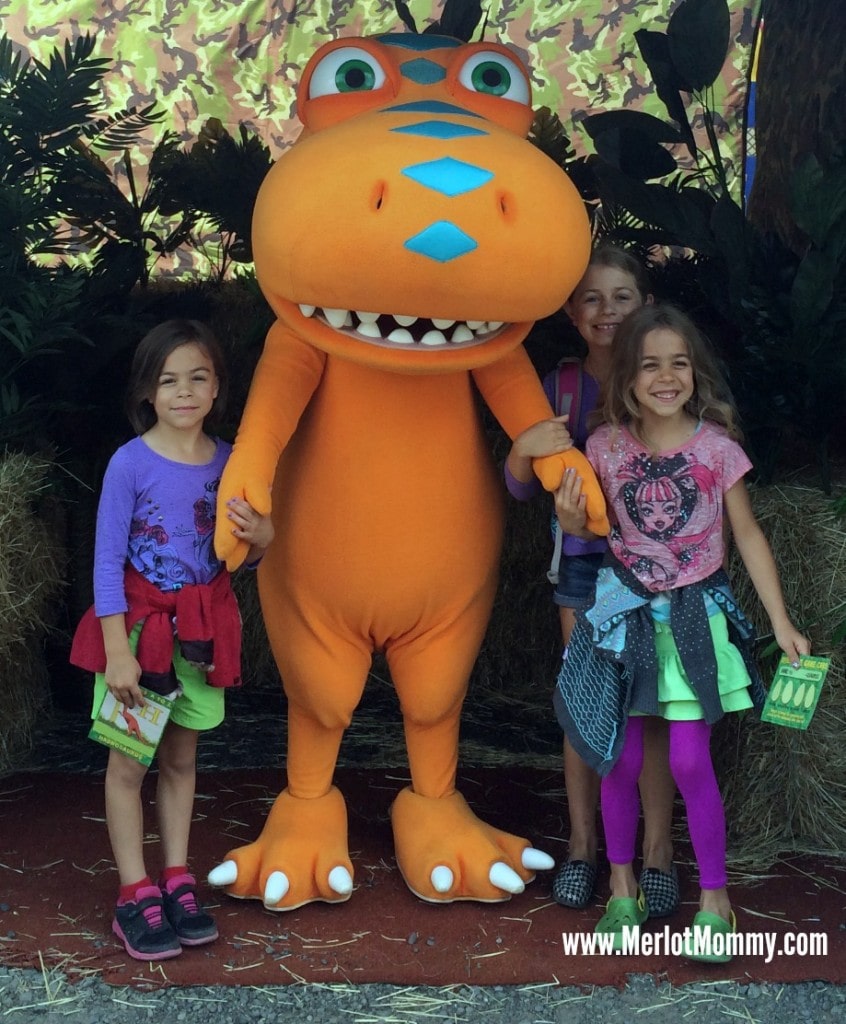 Disclaimer: I will receive tickets to the event in exchange for posting this information and providing an honest review. All opinions are my own.