"RILEY'S FIRST DATE?" MAKES ITS WORLD PREMIERE
Pixar Animation Studios heads back inside the mind with an all-new short. "Riley's First Date?" made its world premiere this afternoon at D23 EXPO 2015. Director Josh Cooley, along with "Inside Out" filmmakers Pete Docter ("Up," "Monsters, Inc.") and Jonas Rivera ("Up"), introduced the short, which revisits Riley, now 12, who is hanging out with her parents at home when potential trouble comes knocking. Mom's and Dad's Emotions find themselves forced to deal with "Riley's First Date?" The short will be included as a bonus feature in the digital HD & Blu-ray releases of Disney·Pixar's "Inside Out," which will be available digitally Oct. 13 and on Blu-ray Nov. 3, 2015.
Pre-order your copy
 of Inside Out today!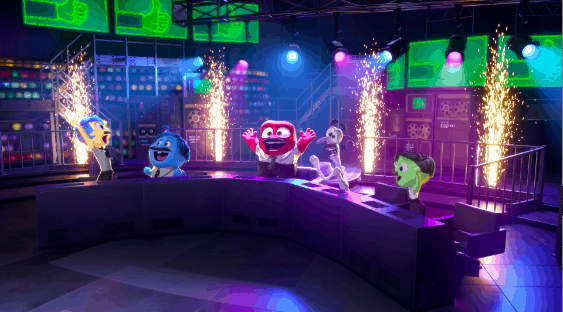 Disney-Pixar's Inside Out In-Home Trailer Featuring "Riley's First Date
Facebook: https://www.facebook.com/PixarInsideOut
Twitter: @PixarInsideOut
Instagram: @PixarInsideOut
Snapchat: @disney.pixar