Who doesn't love comfort food? We sure do. We especially love new comfort food that's part of a family meal prepared quickly. These Spicy Bacon Pineapple Chicken Kebabs are an easy delicious main dish for any dinner meal and take only a few minutes to prepare and about 10 to 12 minutes to cook. In about 20 minutes—start to finish—you have a delicious main dish! Who knew comfort food could be so easy with minimal steps! A modern interpretation of a classic comfort food dish, implying "comfort," but with a modern, healthy twist. It's about balance rather than indulgence. Quick, easy, and fast prep time, too? This is the New Comfort Food.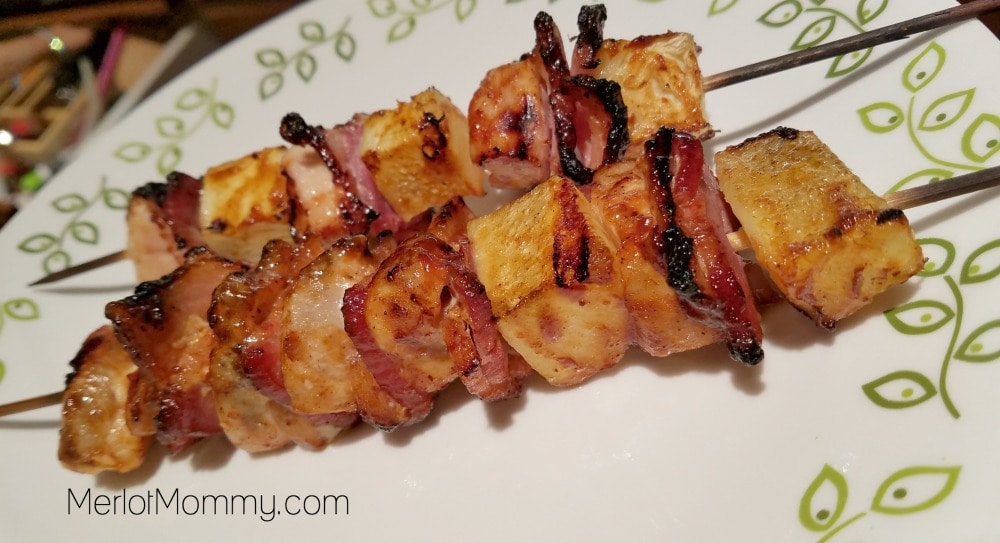 Spicy Bacon Pineapple Chicken Kebabs
Ingredients
Directions
Cut chicken breast into cubes, about 1 to 1.5 inches. Cut bacon into squares about the same width and height as the chicken cubes. Cut pineapple into cubes about the same size as the chicken cubes.
Stack chicken, bacon, and pineapple onto skewers, alternating items.
Use a basting brush to brush on barbecue sauce.
Grill kebabs for about 5 minutes on each side, or until chicken is fully cooked.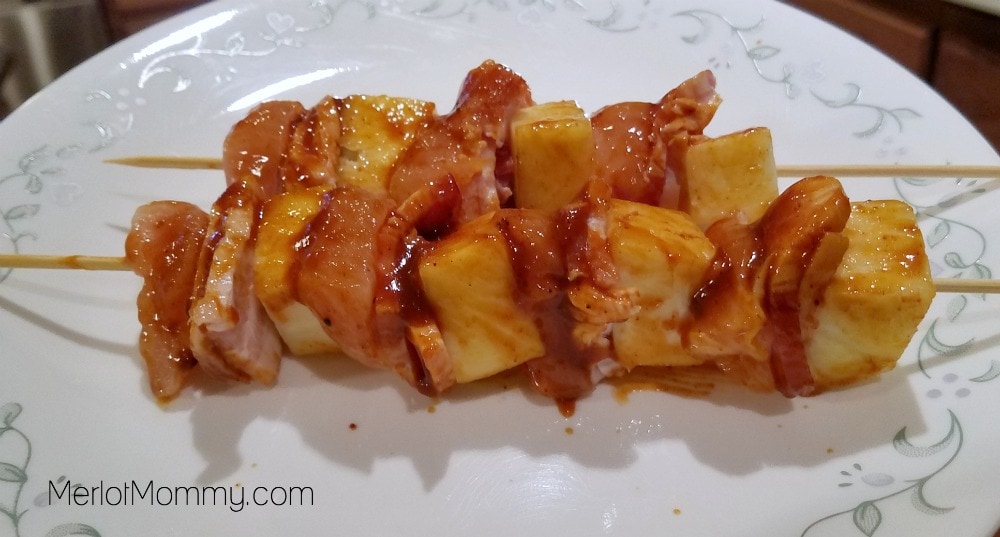 We only buy chicken that is free of hormones and antibiotics. Foster Farms Simply Raised fresh chicken is Pacific Northwest grown and California grown with no antibiotics ever. Foster Farms partners with local family farms in the Pacific Northwest, so if you live in the PNW like me, you know the chicken that you're buying is delivered fresh within 48 hours or less.
That fresh, all natural chicken is American Humane Certified (independently audited and certified by the American Humane Association) and is fed a 100% vegetarian diet, without any added steroids or hormones. I need my food to taste good and feel good, in addition to being healthy and quick to prepare.
Foster Farms has been family-owned since its founding 1939, Foster Farms has been committed to producing only the highest-quality poultry for you and your family. They follow the animal welfare guidelines set forth by the National Chicken Council and have been instrumental in helping to advance animal welfare in the poultry industry. I can't even begin to tell you how happy that makes me as a consumer. I need to know where my meat comes from and that it has been raised humanely; I love that Foster Farms makes this transparent.