Back-to-school shopping can be pricey depending on the list your kids have and how many kids you have to shop for. Back-to-school shopping can be made easier and less expensive when you shop using a store's back-to-school special shopping list like the Staples Less List. I We shopped at several stores this way to complete the back-to-school supplies lists for my four kids.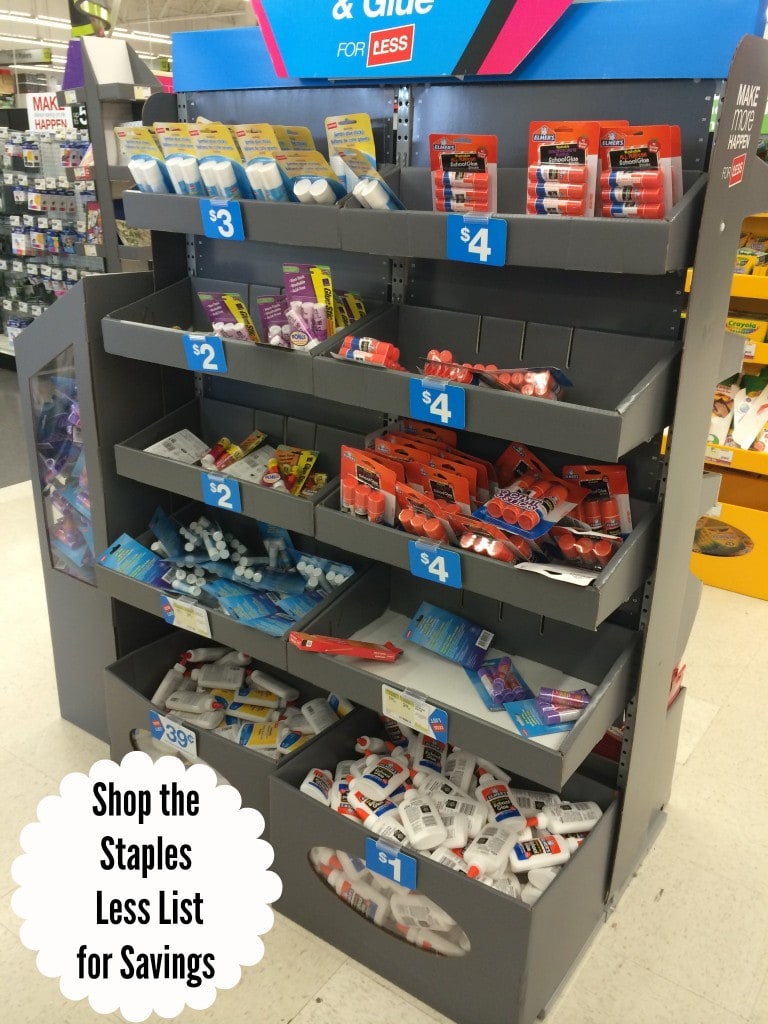 My girls went with me to shop. We always try to buy extra school supplies anyway for students who need it. Many communities support a backpack drive for back-to-school supplies for children in need. Look at all we got at Staples for just $10.99 by using the Less List:
If we removed one of the sketch books we would have come in at $9.99, but for $10.99 we got:
4-pack gluesticks @  $1.25
Pencil sharpener @ $0.68
12-pack pencil eraser caps @ $0.96
(2) 24-pack crayons  @$0.50 each
Glue @ $0.39
12-pack colored pencils @ $0.97
(2) composition notebooks  @ $0.50 each
12-count pencils @ $0.68
Filler paper @ $1.76
(2) pocket folders @ $0.15 each
(2) sketchbooks @ $1.00 each
Enter to win one of 5 $25 Staples Gift Cards
a Rafflecopter giveaway

Giveaway dates 8/20–9/3
U.S. Residents only
Prize: 5 winners will each get a $25 Staples Gift Card
Disclaimer: I received no compensation other than spot in the giveaway for this post, and I purchased the supplies myself. Purchased items are also being donated to the local school for students in need.