Let's face it, even when we're not traveling, it's not always easy to eat right. We work hard as a family to get a balanced diet and eat well, but even still, it can be a challenge to get all of the essential daily vitamins and minerals we need. Protein is one of those essentials that can be hard to get enough of, and even harder when we travel and are constantly on the go. Thanks to Premier Nutritionals, Inc., for sponsoring this conversation about healthy protein.
Whether I'm running out the door to take kids to after-school activities or I'm headed to the gym or running errands, Premier Protein's ready-to-drink shakes are an easy way to make sure I'm getting some extra protein in my diet. As a busy mom of 4 kids, I'm constantly on the go. Any night of the week we have kids in at least one activity, sometimes multiple kids in multiple activities. On the weekends, we're equally as busy. My oldest twin is a ski racer, so almost every weekend day all winter long she's at the mountain training or racing. That means one parent and one kid are always tied up, leaving the other parent on single parent duty to manage the rest of the weekend activities with 3 teen and tween kids. Are you keeping up? Because somedays I can't even keep up.
I'm also an entrepreneur and own two businesses, so I work full-time (and then some) from home. I wouldn't trade this flexibility for anything, but there are days when it's 3:30 pm, my kids walk in the door, and I realize I haven't had lunch yet. Premier Protein shakes are the perfect solution to making sure I'm fueled on the busiest days.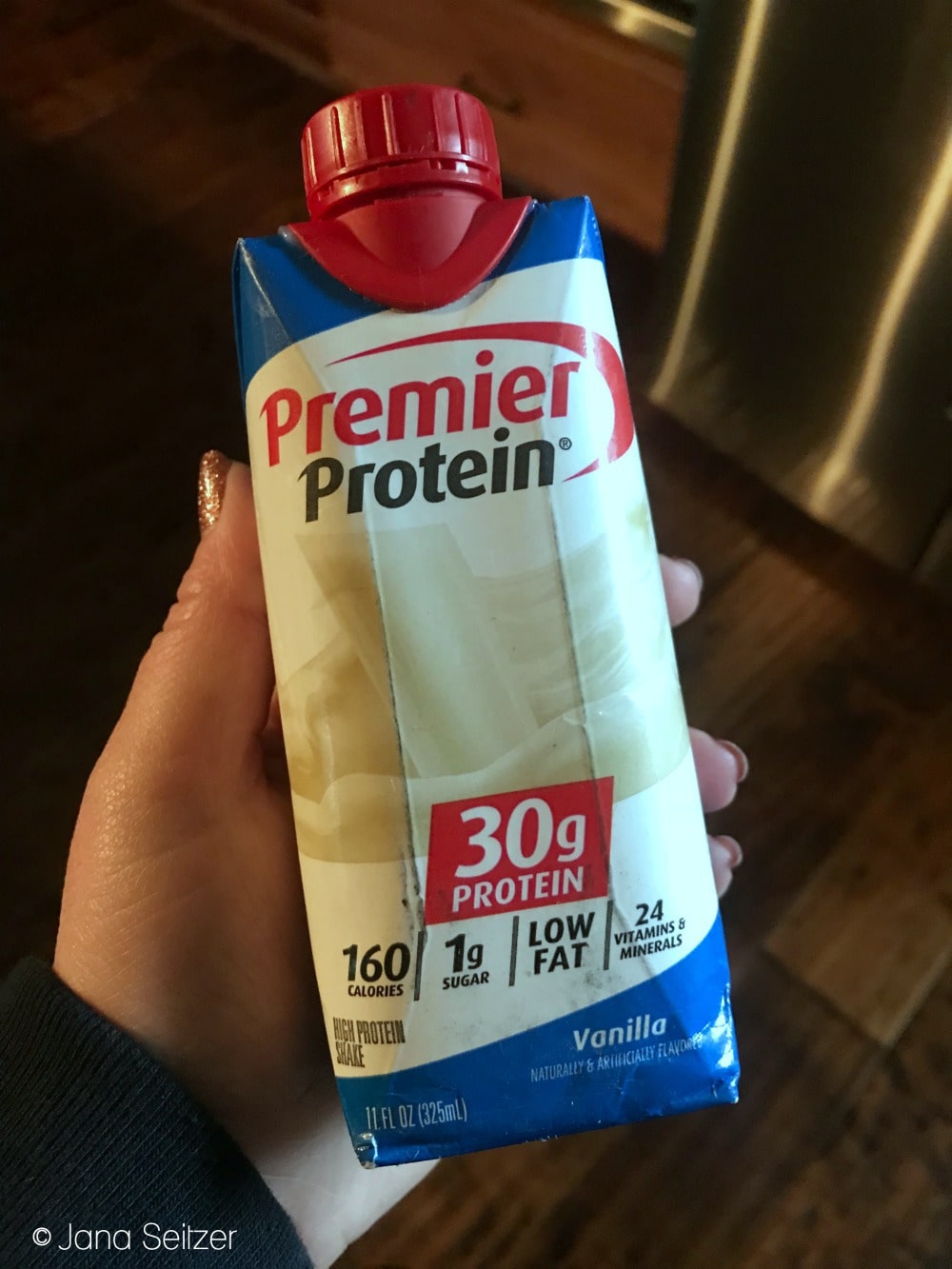 Packed with healthy protein, each Premier Protein shake is rich and creamy and a delicious and easy way to make my health and fitness goals a reality. One of the great things about Premier Protein is that each shake is shelf stable, making it perfect to enjoy as breakfast on the go, post-workout fuel, on-the-go snack, or as a healthy addition to my favorite smoothie favorite recipe. They come in a variety of flavors such as vanilla, chocolate, strawberries and cream, peaches and cream, caramel, bananas and cream, and cookies and cream.