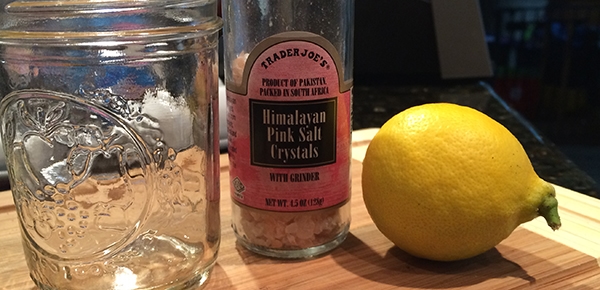 How about a tequila shot to cure your migraine? Seems to good to be true? I'm sure it is. I think all tequila does is make your clothes fall off.
But two different friends shared an article, and I also stumbled across a website where I read that salt could cure your migraine, so I thought I would try it. After all, if you suffer from chronic migraines, you've probably tried just about everything you can imagine, so why not try a shot of Himalayan Pink Salt and lemon juice?
I've had migraines my whole adult life. They've usually been infrequent (fortunately) and standard migraine medicines have always worked until recently, when my body decided it thought it would be a good idea to have a headache for almost 6 weeks straight. Yep, 6 weeks with no relief from modern medicine. Well, that's not entirely true. The day I went to the ER because I thought I might be having an aneurysm and they gave me morphine I had relief. But the regular migraine meds I had and other over-the-counter meds weren't working. Narcotics were the only things that would touch the pain. So why not try other methods.
If you've ever had a migraine, you know anything is worth trying.
One morning a couple of weeks ago I had a small migraine starting, so I walked myself downstairs to the kitchen and grabbed the supplies I needed to try this salt method. I had high hopes with all of the natural minerals in the Himalayan Pink Salt. I grabbed two lemons from my lemon tree and the salt from my table. I mixed about 10 oz of freshly squeezed lemon juice and 3 tsp of salt and chugged.
I think it took the edge of for a few seconds, but only because I was bemoaning the fact that I brushed my teeth with mint tooth paste about 10 minutes earlier and was wishing that I hadn't. This mixture did nothing for my migraine. All it did was make my mouth taste nasty and forced me to chug a ton more water and head back to bed.
If you try this salt and lemon mixture for a migraine and have good luck, let me know.
Next time, I'm adding in the tequila.